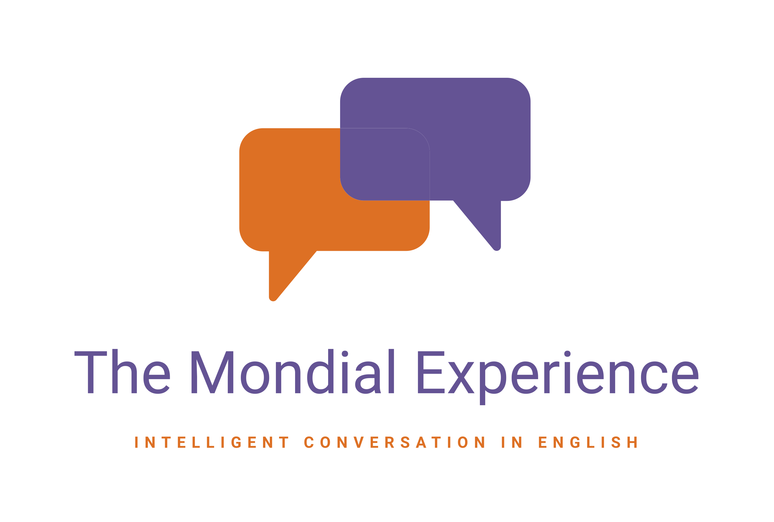 The Mondial Experience is seeking agents in your country and you can earn 25% commission on every enrolment.

Every business deal, just like every love affair, begins with small talk and intelligent conversation. It helps form bonds and kick-starts relationships. It builds trust and goodwill and there can be little doubt that people prefer to do business with those they feel a connection with.
The Mondial Experience is an online specialist provider of a unique 6-week course for non-native speakers already at B2/C1/C2 level with start dates every Monday. In addition, we also offer one-to-one lessons and the ability to create bespoke courses for clients.
ICE is an acronym we use here for what we do. This stands for Intelligent Conversation in English and is designed to refine language skills and broaden horizons. Ultimately it means that clients are not only confident in the meeting room, but also in the conference coffee break, at the business lunch and even at their next interview.
The way we do this is to deliver memorable programmes that encourage not only language acquisition, but also cultural empathy, critical thinking, creativity and collaborative problem-solving.

With a maximum of 4 guests, our intimate online environments focus on a range of skills, topics and outcomes designed to capture the imagination, provide meaningful learning and be the catalyst for intelligent conversation.
Our clients typically already use English on a regular basis particularly in their professional life and know the technical jargon of their industry. At their level on the career ladder, it has become less about proving competence and more about relationships. This is true with the people they lead, the people they might report to and the people they do business with.
To find out more please visit our website themondialexperience.com
If you are interested in becoming one of our agents, you can earn 25% on enrolments.
We are looking for agents with contacts in corporate markets and with experience of promoting high quality online courses.
Please contact us at jon@themondialexperience.com or via the enquiry form below.
Eye For Business
Businesses For Sale
ELT Franchises
ELT Agents Wanted