30% Commissions Offered
Join, Promote and Earn as a TEFL UK Affiliate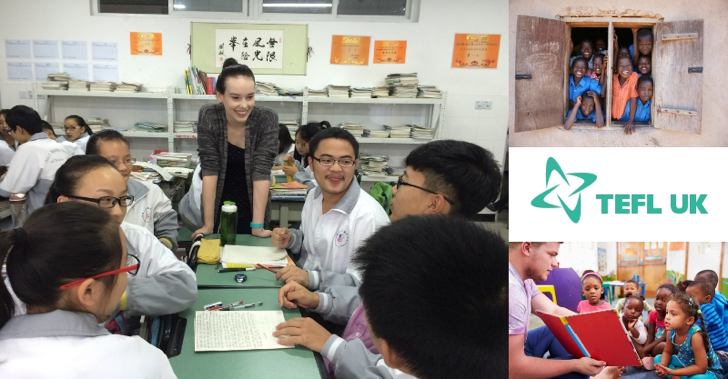 Become an affiliate

From the heart of northwest English to one of the world's leading TEFL training providers, tefluk.com has quickly evolved into an industry leader in all things TEFL. We combine pioneering TEFL training qualifications with affordable pricing, which has helped us build a strong market share among our core demographic of worldwide travelling educators.

We truly believe that English language education can transform lives for the better. Weve seen students flourish, be inspired and have positive life experiences - all through learning English.

From online TEFL courses to our recently-launched combined TEFL qualifications, weve got a dynamic range of products, designed in-house by an expert team of ELT professionals.

Our courses are fully accredited and we train 1,000s of new students every year. With links to a huge range of online and international teaching opportunities, we pride ourselves on providing a comprehensive 'qualification to employment' service for our graduates.

Want to join in?

If you have a website, blog or are an avid social media user, you can be part of our team by becoming a TEFL UK affiliate. Enjoy a great earning potential and join our international community.

Here's what we do...

We pay commission on all validated sales that you deliver through your dedicated affiliate page. You'll earn 30% commission on any course product sale.

We are able to see which sales came from your affiliate page and you should receive the commission at the end of each month along with a full sales report.

There is an exciting opportunity for increased commissions for our most engaged affiliates.

We run affiliate programs across all countries, so wherever you are in world, theres no excuse not to get on-board.

So what are you waiting for?
Agents from around the world wanted for TEFL UK. Earn 30% commission on all course fees.
To find out more about becoming a TEFL UK agent, please email us
info@tefluk.com,
complete our enquiry form below.
Or visit our website:
www.tefluk.com
Eye For Business
Businesses For Sale
ELT Franchises
ELT Agents Wanted