Spain: Sale of well established English school in the south east of Madrid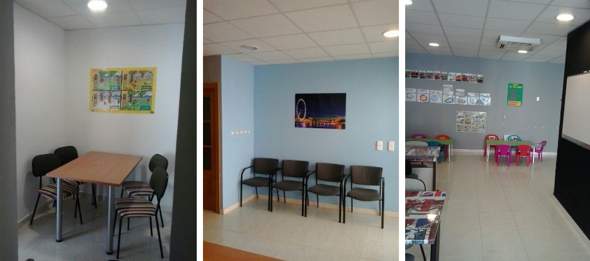 Well established English School in Madrid, set up in 2014.
The School is located in a village in the south east region of Madrid, 5 minutes from the primary school and 10 minutes from the high school.
We currently have eighty students from 7 to 17 years old and work from Monday to Friday from 15.00-21.00. There is the possibility of expanding group numbers, but at the moment group size is kept within the region of 8-10 as there is only one person running and teaching there.
The building is rented and rent is 408 euros/month (plus IVA). It is about 60 square metres and has one main classroom which could easily be divided into two smaller ones, one small classroom/office and one toilet. The rental contract is renewed in March on a yearly basis.
Other additional costs are; water, electricity and the monthly Social Security payment.
The current monthly gross income is just over 4000 euros.
The course starts early September and finishes mid June, with the possibility of doing intensive courses and summer school courses during the month of July.
The business would suit a couple who want to share the responsibility or a single owner who could work part time with the help of one part time teacher.
The reason we are selling is that the owner, his wife and 3 children, are planning a move to Australia and are currently waiting for Australian visa documents. Due to this, we are also selling our house which is located 30 minutes from the school. The house is an independent Chalet with 3 / 4 bedrooms, a swimming pool and 930 square metres of land.
We anticipate a move to Australia within the next 12 months but could move out of the house at short notice. The owner would be available to help with a smooth transition of the business for up to 2 months after sale.

The asking price for the business is 21,000 euros.