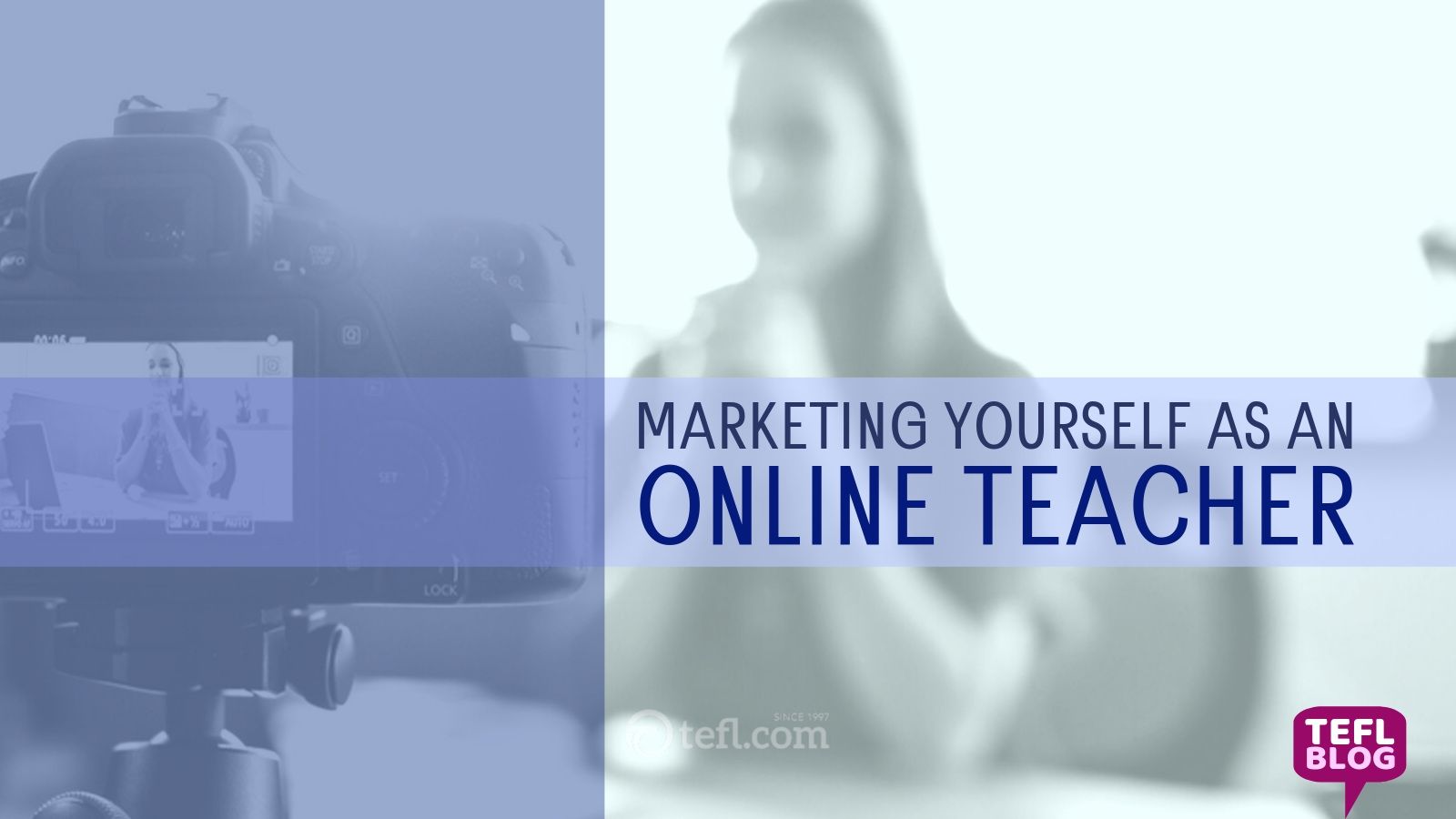 Marketing yourself as an Online Teacher
7th October 2019
By: Mary Catharine Breadner
Once you've made the leap from the physical to the online classroom, you will play a greater role in attracting new students for yourself. The competition online is stiff, so you will have to put lots of effort upfront to ensure that you are a credible, and a serious teacher. Many people are still skeptical of the quality of the online classroom, so be sure to bring legitimacy to what you are doing.
Your online presence
A good place to start is your already existing online presence. Look at your social media profiles, and ensure that you have appropriate privacy settings. Remember, you want to have a professional first impression, so if there are pictures of your college party days just ensure they are for you and your friends only. You will also want to make sure that all your online CVs or professional networks are up to date and have the same information. If potential clients see work experience that differs from website to website, they may think you are trying to hide something. On your professional networks, you will also want to ensure all your credentials are up to date. So, if you have taken any recent professional development, make sure it is added. You will also want to ensure that any articles or conference presentations you have made are also updated.
Once your online profiles are up to date, it is time to move from the passive promotion to the active. There are some things that you may want to consider, for example are you interested in teaching children or adults; do you want to focus on English for special purposes (medical English, tourism English, business English); do you want to become an exam prep specialist; or any other niche that you feel you can contribute to. It is important to think about what you want to teach, and what experience you already have. Once you have some general ideas, you're ready to get started.
Audience
For myself, I don't specifically limit who I teach. As your client base will grow, you will receive referrals from other students for new students that don't match your original target audience. It will be up to you to decide whether or not you will want to keep your focus narrow or open it up more broadly. I started doing exam preparation, and then as students took my exam prep class, they started asking for on-going lessons, or English for specific purposes. Expanding your offerings will require more prep time, however it is a great way to expand your business. If you are just starting out, I recommend focussing on one area, build a reputation in that area, and then decide to expand when you have demand.
Personal or freelancer website
The next decision will be whether you want to have your own website or if you want to market yourself on a pre-established freelancer website. You will need to weigh out the options, and also evaluate your own technical abilities. If you choose a freelancer website, there are some great advantages. These websites market their services broadly across the internet and bring potential clients to the site. The disadvantage is that you will be competing with other freelancers in the same space. Your profile will need to attract students amongst many other teacher profiles. You must also read carefully about the costs to promote yourself on these websites, some of these websites also restrict the amount you can charge, and unfortunately you may be competing with people who are dramatically undercutting the services and classes at well below market value. Do your homework. Review and analyze these websites to determine whether or not you will be able to make a viable business before committing.
If you decide to set up your own website you will have the freedom to design and market your services. You won't have immediate competition on the same page and you will also be able to describe your products in detail. Once a potential student is on your website, they will be able to really get a focus on you as a teacher. The disadvantage of this is that you will need to have some moderate to advanced technological aptitude. You will also need to make the design attractive - students will have their first impression of your services from your website. You might be an excellent teacher but, without a nice website, they might think your services are subpar.
Competitive pricing
Doing market research is important, however as you will quickly determine, the major online schools have a big impact on pricing. Depending on what time zone you will be focusing on and where the majority of your students will be located will impact your bottom line. You need to think about when you want to work, and then think about where those students are located. Also, depending on if you are marketing for after work or after school students, the teaching hours are limited. For example, you may want to start by teaching students several hours ahead, and then slowly work back across time zones until you are closer in the geographical area to your own time zone. All of these decisions will impact your price.
I also want to emphasize that teaching online is not a second rate or lesser value option for students. As an online teacher, you do not want to undervalue your work to attract more students, this will make your choice to teach online an unsustainable career. Focus on why your services are actually more convenient or palatable than the brick and mortar schools. You offer convenience, flexibility, and zero commute time for students. I can not advocate enough, that you need to do your research, and build a financial plan that will actually support your desired financial goals.
Global versus specific market
I think that trying to attract traffic to your online profile or to your website is going to be your greatest challenge. Remember that there are ways to narrow it geographically even if you are nowhere near that place physically. For example, think about having your website or profile translated if you are trying to sell yourself to a specific country or region. For example, if you want to teach to Chinese students, it will be difficult to attract students if your website or profile is in English only. You will also need to think about why students want to learn English. Is it to attend university in an English speaking country; is it to get a promotion at work; is it to speak at a conference? There are many reason why students want to learn English. Depending on the region, there may be a higher concentration of students with the same motivation. Remember to grade your language appropriately. Again, do some research and focus your efforts, working online opens a much larger possible market, and without focus you may soon lose your appeal.
Video introduction
If you are anything like me, making a video about yourself not only seems intimidating but is also really tedious. And I can confirm for me it was, however it was also extremely important. Remember that online students will be experiencing all of your teachings through video. It's a great way to showcase your personality, as well as things that are really important to students like accent, speaking speed, and style. Your video should obviously focus on what you have to offer as a teacher, but you can also add some pictures of your family or hobbies. Personalizing yourself makes you much more approachable, it humanizes you in a digital world.
If you are curious about introduction videos, look for some on YouTube. You will be surprised at the availability of these for not only teaching but other online services. Watch some; look for ideas; and take note of what you liked and didn't like. Plan to make a video that lasts about 30 seconds, it doesn't sound like much but it is probably all potential students will have patience for, and remember your target audience here. Making a video bilingual or having some child-like themes is important if you want to attract those students.
I keep all of my videos private - another choice you will need to make. I send my potential students the video once they have reached out. I also did not spend a lot of money on production, so it is not my best promotional piece. However, I do plan on improving it in the near future, I have had so many students comment on how they liked my introduction video. Getting comfortable with video is also just part of this career, and once you have more time and experience with video, you can make fun mini-lessons or homework activities.
Freebies!
Earlier in this article, I blabbed on about how you shouldn't undercut your value or keep your prices too low. So, it may seem like a contradiction now that I am telling you to offer something for free. But again, this has been one of my most successful tools. Many people have never tried online education, so they really don't know what to expect. Having a free 20- or 30-minute session with a student will definitely give them an idea about what to expect, and just how fun online learning can be. I also found that it was an excellent way to build rapport with a potential student. Not everyone who does a free trial class will sign up for a course or on-going lessons, but it definitely helps to convert potential students to clients. Other advantages are that you can assess the student's level, and learn more about their motivation to learn. All aspects of teaching that will help you keep your student engaged in your lessons. And trial lessons are just one type of freebie, you can be creative as you want to lure more students your way.
The take-home message
We are teachers, not marketing professionals. And there are big online schools that have marketing departments who work to attract corporate clients and attract students on a much larger scale. You can not compete; however, you can dot it! With some work up front, you can build a portfolio and a reputation online. I would love to hear ideas from you, so share your ideas and we can all be more successful together!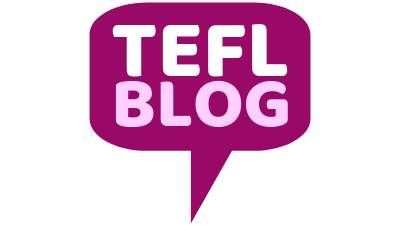 Tag Cloud
Train to Teach
Step this way and join us in Chiang Mai, Thailand for an opportunity to teach English to the World: 4 weeks of onsite training including 6 observed teaching practices at local schools followed by a job guarantee.
www.seetefl.com
Become a confident English teacher in just 4 weeks. Limited seats available.
Book now!
Reach more than 100,000 potential students each month with Train to Teach targeted advertising via our platform, social media, apps & newsletters.
Download our Advertising Media Pack
Accredited 4-week TEFL course in Prague with job guidance worldwide. Our graduates are teaching in 60+ countries.
Click to find out more.
With 20+ years of ESL expertise, Maximo Nivel's award-winning TEFL course combines hands-on training with theory to successfully teach all over the world.
www.maximonivel.com