Teacher Training Directory - Austria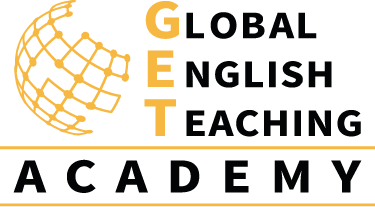 The Global English Teaching Academy
Contact: Admissions Team
Vorchdorf Campus, Bahnhofstrasse13
Vorchdorf
Upper Austria
Austria
4655

Tel: +43 76142 1499
Email: Click to email

Course: TEFL (Trinity CertTESOL) Program
Location: Vorchdorf, Austria.
Final Qualification: TEFL-YL and Trinity College London CertTESOL

Description:
TEFL Training Academy-Gain an internationally accredited Trinity CertTesol & TEFL-YL qualification in the heart of Europe. GET over 200+ hours real classroom experience with observations from our tutors. Job placement available after graduation. APPLY NOW!

The GET Academys TEFL (Trinity CertTESOL) Program is a 3-4 month, entry-level EFL teaching placement. While participating in the program, student teachers will visit dozens of Austrian schools, teach hundreds of students and accrue over 300 hundred hours of teaching practice with real students (including a minimum of 15 hours of observed and assessed teaching practice).

The TEFL (Trinity CertTESOL) Program is run in partnership with Trinity College London and in accordance with the Austrian national curriculum for English. Upon successful completion of the program, participants will be awarded a TEFL-YL Certificate, the globally-recognised Trinity CertTESOL and be equipped with the skills and qualifications necessary to secure an EFL teaching post anywhere in the world!
Visit us at:
The Global English Teaching Academy
Train To Teach
Special pricing available for virtual CELTA sessions June and July 2020. See our website for full dates and costs details.
Click to find out more.
Start your TEFL program with confidence. Study online at your own pace. Preparation classes for TEFL, TESL or TESOL. Complete our 10 hour preparation course. Choose one or more areas below to focus on. Study in any order.
Click to find out more.
Includes free job assistance in Asia, Europe, Latin America and North America! OnTESOL's courses are accredited by TESL Canada and are the equivalent to a CELTA or Trinity CertTESOL course in an online format.
Click to find out more.
Earn your accredited 170-Hour Online TEFL certification that will qualify you for thousands of professional English teaching jobs in 80+ countries! This online certification is accredited as a Level 5 Class by OfQual.
Click to find out more.