Malaysia: Penang, Malaysia.
Enhance Education
Enhance Education is seeking dedicated, positive, and energetic English language teachers to join our academic team from 1st January 2023. The company specializes in offering high-quality English language courses to learners of all ages and levels. The ideal candidate will have a wide range of experience of teaching all ages we are especially looking for a teacher with the ability to teach mid-upper primary, secondary and adult students.
Deadline: Mon 12 Sep 2022 00:00:00 UTC
Malaysia: Kuala Lumpur.
EMS Language Centre
Teaching in classes for requested levels.
Responsible for providing feedback on students activities and assignments.
Responsible to prepare teaching materials (daily).
Responsible to record students attendance (daily).
Preparation of class assessment forms (monthly).
Collaborating with the co-teacher.
Responsible to create daily lesson plans.
Responsible for mid-term & final exams paper correction.
Team up with Marketing team for advertisement job such as involving in video & translation.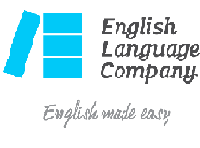 Deadline: Fri 19 Aug 2022 00:00:00 UTC
Malaysia: Kuala Lumpur, Malaysia.
English Language Company Malaysia
- Teaching up to 25 hours a week
- Planning lessons and working to a syllabus
- Creating a culturally-inclusive, engaging and student-centred learning environment
- Monitoring student progress and adapting accordingly
- Ensuring that any homework/additional tasks are marked and returned to the student(s) in a timely manner
- Setting and marking weekly progress tests
- Working with other teachers to share best practice
- Cover teaching if required
- Attending professional development sessions

Deadline: Wed 31 Aug 2022 00:00:00 UTC
Malaysia: Kuala Lumpur.
Emphasis English Sdn Bhd
This is a great position for someone looking to work in a more personal, student-focused teaching environment. We teach small classes of students, grouped by their level of English and maintain a close relationship with our students and their parents.

We are an English language centre founded by and run by a native-English-speaking teacher and, despite our growth over the past 18 years, we maintain our student-focused approach.

* Denotes EU nationals preferred