Deadline: Fri 12 Jan 2018 00:00:00 GMT
Ireland , Dublin
Berlitz Dublin
Berlitz Dublin is looking for a Director of Studies who will be responsible for the running of the academic management of the school, teacher development, school provisions and ensuring high standards are maintained and kept in line with ACELS Accreditation. The Director of Studies will have to collaborate with the management team and Managing Director, so excellent communication skills are essential.
View Details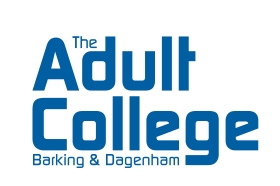 Deadline: Sun 08 Jan 2017 00:00:00 GMT
United Kingdom , Barking and Dagenham
Adult college of Barking and Dagenham
The Adult College of Barking and Dagenham is an Adult and Community College offering a wide variety of accredited and non-accredited courses from Pre-entry to Level 3. We are seeking passionate and experienced Part Time tutors to teach ESOL in a range of mainstream courses from Pre-Entry to Level 1.
View Details


Deadline: Fri 05 Jan 2018 00:00:00 GMT
Spain , Sanlúcar de Barrameda
The CALEDONIA School of English
The CALEDONIA School of English, an international prize-winning Cambridge PREMIUM Preparation Centre on SW Spanish coast, seeks a QUALIFIED EFL TEACHER with 8th January availability to join its team.
A friendly, professional environment and beautiful, modern school with motivated students from YL to C2 level. A Monday-Friday, 24-hour teaching week. Training and language support provided. Attractive working conditions. We pay travel costs and hotel stay on arrival. An excellent opportunity!

View Details
China , Jinan
Lenz English & Arts Training School
Lenz English is seeking an ESL Teacher to work in the beautiful city of Jinan, Shandong Province, China. The job involves a minimum one year contract with teaching hours no more than 120 hours per month, and the exciting opportunity to teach students among various ages, from kindergarten through to university. Salary is 12 000 - 15 000 RMB per month and accommodation is provided.
View Details


Deadline: Wed 31 Jan 2018 00:00:00 GMT
Germany , Stuttgart
Target Training GmbH
Target Training is a Germany-based company which helps its clients to operate more effectively with their English-speaking partners.
Our training is essentially pragmatic and focuses on giving programme participants the communication skills they need to do their jobs.
Full-time employment (including paid holiday and social insurance cover)
Regular working hours (40 hours / week in office hours)
An attractive salary (€ 2,600 - € 2,750 depending on qualifications and experience)

View Details
Saudi Arabia , Al Khobar
Prince Mohammad Bin Fahd University
The Preparation Program at Prince Mohammad Bin Fahd University is a bridge program between high school and admission into degree programs. All faculty in the program must understand, believe in, and successfully implement methodology, techniques, and classroom management that are skills-based, student-centered, communicative, and interactive. They must be proficient in the use of technology and be able to use the Blackboard Learning Management System.
View Details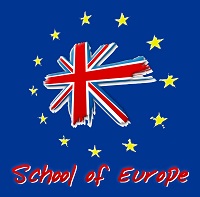 Deadline: Mon 08 Jan 2018 00:00:00 GMT
Italy , BARI, ITALY
School of Europe
Established in 1989, we are a small, friendly but very professional school deeply rooted in the community with lots of returners. We are now catering also for the children of our former students! The vast-majority of courses are in-house with a maximum class size of 8 students. We cater for kids, teenagers and adults and teachers are given a good range of levels and ages. We prepare students for the whole range of Cambridge exams, from Young Learners Starters to Proficiency.
View Details


Deadline: Sun 14 Jan 2018 00:00:00 GMT
Italy , Nardò (Le) Puglia
British School of Nardò
The British School of Nardo' (Puglia South Italy) is looking for an experienced and qualified full time English Teacher.
January - May 2018
University degree essential, a CELTA/TEFL qualification and 2 years teaching experience essential.

View Details
Hong Kong , Causeway Bay, Hong Kong
miniMinds
We offer a diversity of teaching opportunities in a small group setting - ranging from phonics and oral conversations for kindergarteners to creative and analytical writing for primary and secondary students. Besides teaching, our teachers are also involved in curriculum building effort, teachers' workshop and other development programmes to support teachers' personal and professional aspiration and growth.
View Details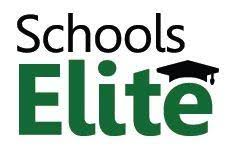 Deadline: Sat 13 Jan 2018 00:00:00 GMT
Vietnam , Hanoi, Viet Nam
Global Education & Training
An exciting opportunity for a career focussed individual seeking to expand their teaching and management portfolio in a developing and dynamic program catering to Vietnamese students in Hanoi.
View Details

* Denotes EU nationals preferred