Leading Dubai English school is looking for new partnerships with student recruitment agencies and freelance agents. 25% commission!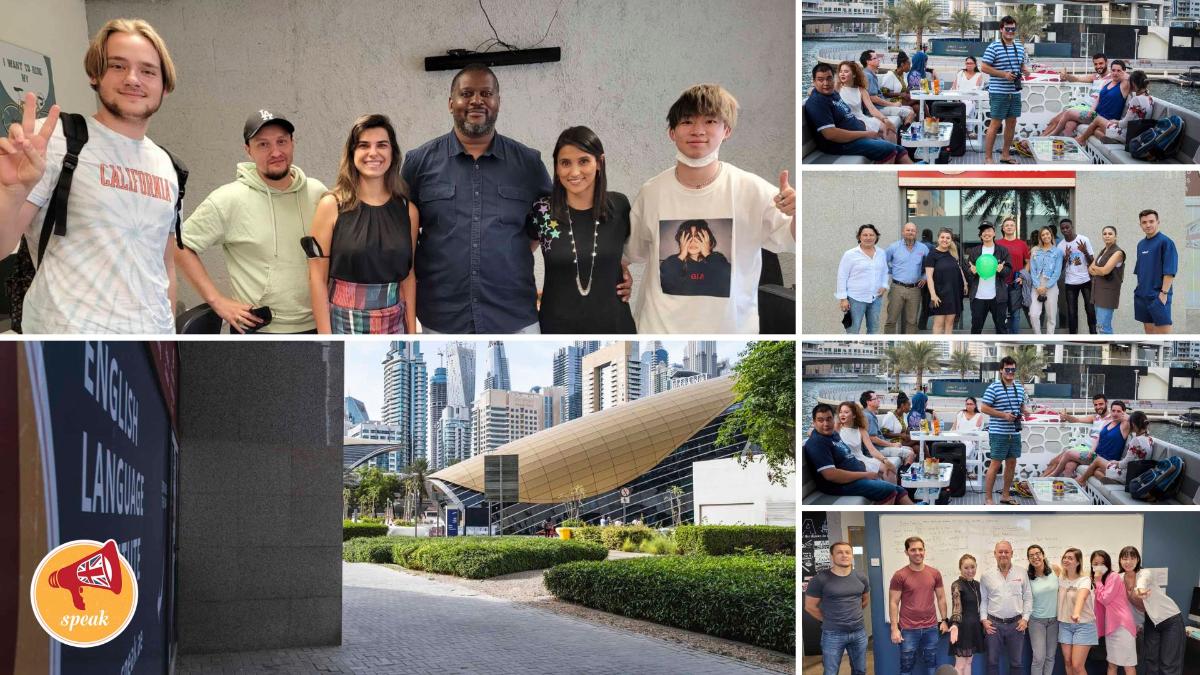 Speak English Institute is a leading English language school in Dubai, dedicated to providing excellent education and fostering an environment of academic excellence. We take pride in having a fantastic team focused on student progress and satisfaction and boast a diverse community of students from all around the globe. Established in 2013, we have gained an excellent reputation for being one of the best English schools in Dubai and for genuinely caring about our students and their progress. We offer small group sizes with an average of 8 students and a maximum of 10.
We are seeking partnerships with student recruitment agents and freelance agents to expand our reach and attract students to our English language courses in Dubai. We offer an attractive commission structure of 25% for every student you refer to our school who successfully enrols in one of our English language group courses. And we increase the commission to 30% if you achieve predefined targets. Most international students register on our intensive + General English (20 hours per week) for an average of 12 weeks, meaning our average sale is 3564USD making the average commission we pay our partners 891USD.
Fill in the form on our website to access our price list and brochures by clicking here.
Over the last few years, Dubai has become a leading choice for studying English abroad. And we can easily understand why! Dubai offers sun all year round (although it does get hot in the summer), and it's a safe and modern city with many opportunities.
We currently work with partner agencies in Japan, South America, and Asia. We aim to extend our reach and partner with agencies and freelance agents in France, Italy, Isreal, and Kazakstan.
If you're interested, please fill in our agent application form on our website.
------
Our Courses
Speak English Institute offers the following group courses:
Intensive General English
Part-time General English
Business English
IELTS Preparation
Social Activities
Workshops
As an official IELTS testing venue in Dubai, we run regular IELTS tests throughout the year in partnership with IDP.

We provide help with the following:
Accommodation (hotel or student accommodation)
Applying for student visas (up to 6 months)
Airport pick-ups and drop-offs
Organising private summer & winter camps
Organising social activities
Our location
Location in Dubai is essential to ensure they make the most of their time in the UAE! Students need quick and easy access to the metro and tram without having to walk in the sun for long or spend a lot of money on taxis to get around.
Speak English Institute has the best location in Dubai in the heart of new Dubai in Jumeirah Lakes Towers, just opposite Dubai Marina and only 20 metres from the entrance to a metro station.

Social Activities
We regularly organise social activities for our students to allow them to communicate in English in a more natural environment. From swimming with Dolphins at Atlantis to visiting the Spice Souq in Old Dubai, we constantly try to give our students the best possible experience.

Are you interested in becoming a partner agent?
If you would like to know more about Speak English Institute and Dubai as a study destination, fill in our agent application form.

Google Reviews from past students:
This school is amazing to learn english in Dubai, with awesome native speakers teachers and also good staffs, they can help you whatever you want. Eventually on Fridays they'd social events and we can make friends and improve our english together. Thank you for this opportunity to study. I don't have any trouble saying that.
Mayra Musqueira
Hello everyone. I definitely recommend this school. Everything was great from the first steps. Giezel is welcoming, kind and friendly administrator. LJ is the best teacher I've ever met, I felt very comfortable in my group. I really improved my English skills compared to my previous. If you will come to Speak you would have a great opportunity to meet and practice your English with people from different parts of the world.
Thank you very much

I've been studying here since last year and the knowledge I've obtained is incredible, I highly recommend coming here if you are looking for a place to study English, they have very good teachers and the receptionists are very friendly and will be willing to help you with whatever you need.
Raquel Córdova Palma