Agents wanted - 25%+ commission paid. International Teacher Training Organization is seeking agents in your country for our TEFL courses in Mexico.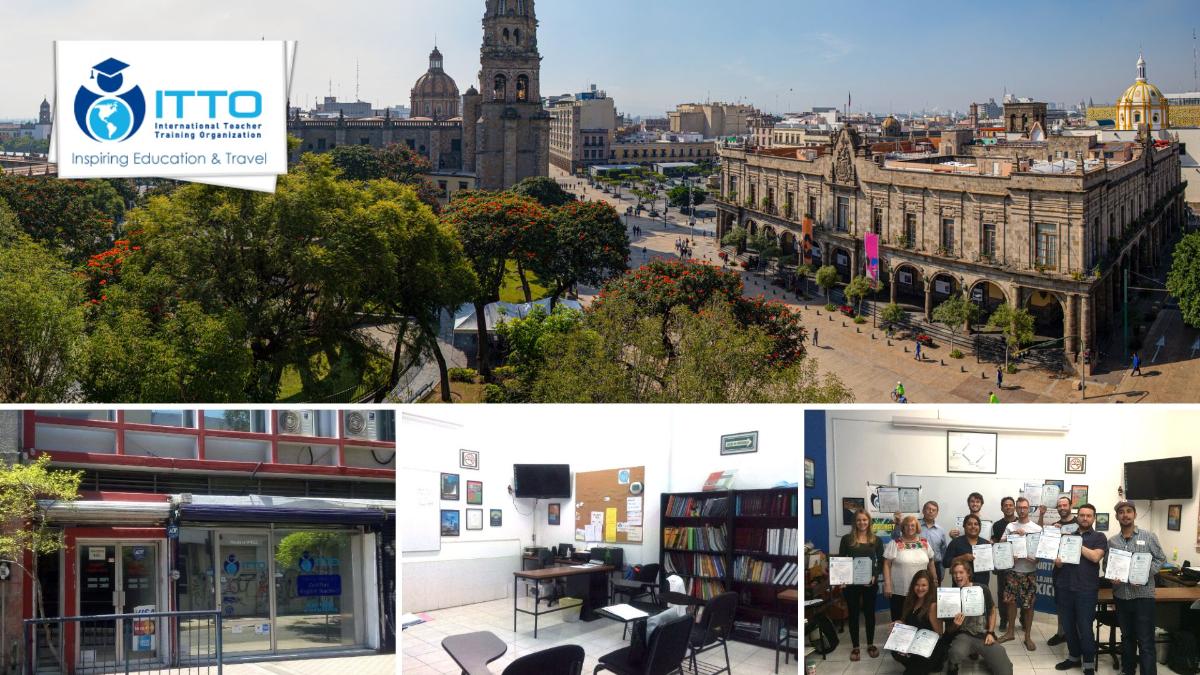 We are International Teacher Training Organization (ITTO), the most comprehensive course to Teach English as a Foreign Language (TEFL) in Mexico. Your clients will Teach-Travel and get paid with ITTO's Guaranteed Paid Job Placement Program.
As an international representative we offer the following straightforward business proposal:
*Our Regular tuition Fee $1,495 USD
* 25% commission of the tuition fee for each student you send = $375 USD

* Once you have reached 5 enrollments we will increase your commission to 30% = $450 USD
Our policy: Our agents get paid first!! You may either charge your full commission from the client's reservation fee or charge the full tuition and then send us payment for the balance of the course fee.
We are conveniently located in Guadalajara Mexico, second largest city in Mexico and recognized as the most traditional Mexican city, birthplace of Mexico´s most emblematic icons: Tequila (our national drink), Mariachi music and Typical Mexican cuisine.
In addition, The Worldwide Renowned Time Out magazine has named Colonia Americana in Guadalajara Mexico as the Coolest Neighborhood in the World to visit, ITTO is located in the historic downtown area, just a few blocks from the World's Coolest Neighborhood by Time Out Magazine. And recently, The New York Times has recognized Guadalajara as one of the greatest cities to visit, calling it a "compulsory stop" in 2023.
Guadalajara has been on a roll lately! Nominated for the Readers' Choice Awards as one of the best positioned cities in the world, it's being recognized alongside some of the most iconic destinations out there. Think Amsterdam, Madrid, Hamburg, Berlin, Cannes, Bruges, Brasilia, Atlanta... the list goes on!
We would like to share with you a picture of one of our most recent TEFL course, in which we hosted 12 students from around the world including Australia and United Kingdom. We start courses every month and 50% of the students we are now hosting are coming from our partner agents. So please do not hesitate to reach out. https://www.instagram.com/p/Cst7IP8R9W7/

Did we mention that we are celebrating 50 years of Language Teaching Instruction? This is also one of the main reasons why TEFL Agents enjoy working with us as well as our experience and accreditations.
Check out the link below for an video overview of ITTO:
Guided Tour ITTO Facilities | youtube video

Testimonials:
https://www.youtube.com/watch?v=5S6w5GHISlQ&t=15s
https://www.youtube.com/watch?v=ezdLcryZUko
More and more people are traveling abroad seeking work experience whether on a gap-year, for C.V enhancement, career change or simply to enjoy the experience of visiting a new country. Take advantage of this growing market and expand your sales portfolio. Through ITTO`s TEFL program your clients will not only work abroad but travel and get paid for it.
ITTO is not just another TEFL provider. We have over fifty years of innovative teaching experience, and we are the only TEFL organization in Mexico to hold accreditation for all of the following:
• The Secretary of Education of Mexico
• The Chartered College of Teaching
• The International Association of Teachers of English as a Foreign Language
• The International Association for Language Learning Technology

How do you promote and sell International Teacher Training Organization TEFL Certification and Paid Job Placement Program?
Simple, use the following all included in course-fee advantages and benefits:
• Guaranteed Paid Job Placement and lifelong Career Guidance
• Direct employment contacts worldwide
• International Certification
• 11 Micro-credentials in different teaching skills (Each valued at $80 USD)
• All course materials and stationery supplies
• 1 week of Spanish Lessons at most accredited Spanish school in Mexico ($258 USD Value)
• 4-week intensive TEFL Training
• Airport reception and transportation to your lodgings ($30 USD Value)
• Unlimited WIFI / Internet Access
• Housing Placement Assistance
• ITTO Job Guidance Book
• Pre-course preparation assignments
• Visa Guidance and Assistance
• Digital file with hundreds of ready-made EFL lesson plans and activities to be used after graduation.
• NEW! Bike it the way you Like it!!! FREE Monthly membership of bicycle share program: Ride wherever you want to go. You may take your bike on a trip to a light rail station, our ITTO Center, an all-day adventure and everything in between.
Learn more about our program and this business opportunity, you are most welcome to contact us at: +52 (33) 3658-5858, +52 (33) 614 3800, send an email to contact@tefl.com.mx or via the Enquiry Form below.

We look forward to a profitable business relationship.