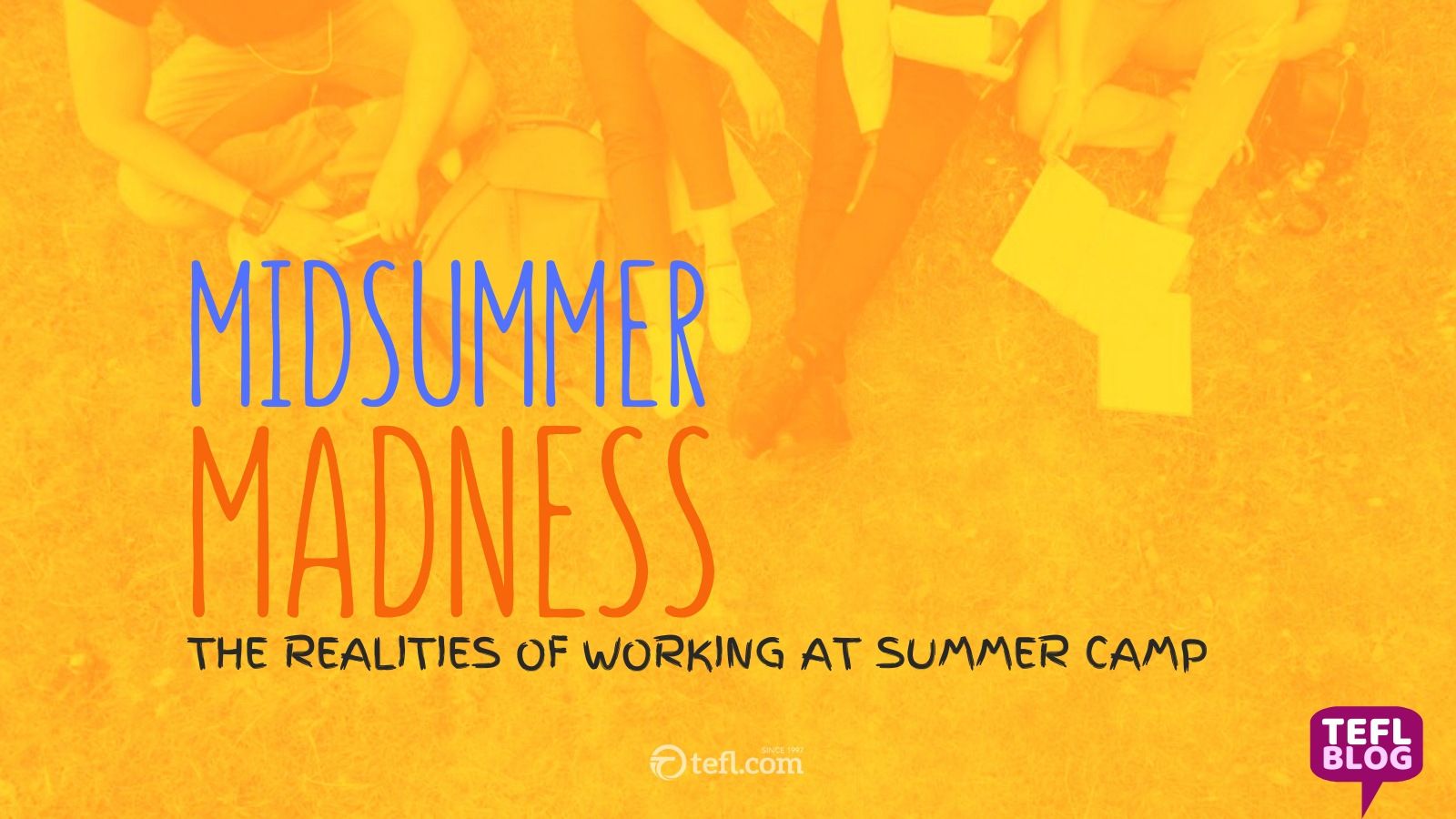 Midsummer Madness - The realities of working at Summer Camp
11th February 2020
By Fiona Drever
If I had to choose one word to describe working in a summer camp, it would have to be INTENSE. Don't get me wrong, my experiences at summer camp have always been overwhelmingly positive, but certainly not easy or relaxing compared to teaching year-round. I worked for 3 consecutive summers at a camp based in Edinburgh, Scotland and one year in Castellon, Spain. In both cases the camps were based at large residential schools, outside of the city and I found the day-to-day structure to be pretty similar. The only notable difference being that the students in Edinburgh were of all different nationalities, whereas at the camp in Spain they were all Spanish.
My role was a teacher and activity leader, meaning I was responsible for delivering 3 hours of English classes in the morning and then taking part in activities/outings some (but not all) afternoons or evenings. Whilst working in Edinburgh I chose a non-residential position as I had my own flat in the city, and I was very glad I did as it allowed me to 'escape' from the campus when I was not working, and also exempted me from all activities after 7pm.
Pre-Camp Calm
So, the day before I was due to start teaching I headed to the campus for my induction meeting with the Director of Studies (DOS), Centre manager and some of the other teachers. They showed us around, went over the basics of what our job would entail and explained how our classes should be structured and where to access all the materials. We wouldn't actually know what classes we would be teaching until after everyone had arrived, so all we could really do was take a look over the material we would be teaching and familiarise ourselves with the layout of the school and classrooms.
Day One
Having arrived the night before, there were already lots of confused looking teenagers milling around and eating their breakfast when I arrived at 8am on Monday morning. The other teachers (who were residential) appeared in the staffroom looking pretty tired. Apparently the students had been very rowdy and, despite the best efforts of the welfare staff on duty at the time, had managed to keep everyone awake until after 2am.
The first order of business was a quick meeting with the DOS to introduce us to the group leaders. These are the adults who have travelled with groups of students from their home country and are normally teachers or staff from schools or language academies. They are responsible for the well-being of the students they travelled with and also act as an intermediary between parents, camp staff and the student, should any issues arise.
After that, the students all gathered in the dining hall (the only room big enough for them to all sit down at once) to take a placement test. During this time the DOS called up students in pairs to assess their oral skills, while the teachers monitored the rest as they completed the written part. When everyone was finished, all the teachers met in the staffroom to mark the tests and help to sort students into appropriate classes according to their level (this took a while!). We were then told which level and in which classroom we would be teaching and left for the rest of the day to prepare for the following day's lessons.
Teaching and afternoon activities
As I was non-residential, I was expected to arrive at 8.30 each day, in time for a quick 'hello' in the staff room and start class at 9am. The class sizes were relatively small (max 14 students) and the classrooms fairly well resourced, with a laptop and smartboard and a good supply of paper and pens. The lessons themselves were pre-prepared in the form of PowerPoint presentations, were based on a different theme each day, and contained a range of different activities that we could choose from, according to the needs of our class. The students had also been given a planner which they could use to make notes in class and also take with them on outings.
My morning consisted of two ninety minute classes, separated by a 30 minute break. The students were generally enthusiastic, but almost always tired as they had been awake chatting late into the night. Luckily, the materials we were given were well designed and provided plenty of opportunities to play games and do lots of communicative activities, which I think helped to keep them awake!
In addition to teaching in the mornings from Monday – Friday, I was scheduled to work 3 afternoons and one full-day excursion at the weekend, assisting with activities or outings. These were all prepared by the activities manager and were led by a dedicated activity leader (one who wasn't also teaching classes). Depending on the day these could range from accompanying students while they went shopping, to helping them prepare for an evening talent show, to playing sports outside in the drizzling rain (this one was not my favourite).
Most students at the summer camp stayed for around 2 weeks, so as a result, after the first round of students had been presented with their certificates and spent hours saying emotional goodbyes to their friends, we went back to start the whole process over again. The camp operated on a 2-week rota which meant all of our lesson plans and afternoon activities were repeated once again with the new arrivals. Whilst visiting the sights of Edinburgh was enjoyable the first time, it did get slightly tedious the 2nd, 3rd and even 4th time after that. But I have to admit, not having to plan an entirely new set of lessons every two weeks, was quite a relief.
Highs and Lows
Let's start with the lows because there's only two of them, and I'd prefer to finish on a positive note!
Opportunities for professional development
The School I worked for was keen to provide CPD opportunities for its teachers. However, due to the temporary nature of a summer camp, finding time for this can be difficult. Teachers were encouraged to observe other classes to gain experience of other teaching styles and we were all observed at least once by the DOS who gave us detailed feedback, which was useful. However, we simply did not have enough free time to take part in any meaningful CPD sessions.
This may not be the case for every summer camp, but I can only speak from experience. As I mentioned before, I was non-residential so was therefore able to have some of my meals at home, but even so… prepare for monotony! The food at my summer camp was certainly not bad, but eating the same seven meals on rotation, however good they are, for the entire summer can get tough.
Despite sometimes having to visit the same places multiple times, assisting with the excursions was certainly one of the highlights of my job. I was able to visit lots of really interesting places in the local area that I never would have done on my own. The students were always given specific tasks to complete while they were there and it was a great opportunity to get to know the students outside of the classroom in a much less formal way.
I must be straightforward here. Money was the main reason I first applied to work at a summer camp and part of the reason I returned year after year. Working in the TEFL industry unfortunately often means working throughout the academic year in a school or language academy, but then being 'unemployed' all summer. Summer camps can offer a solution to that. The weekly salary can vary from anywhere from £200 - £400 per week for residential, non-management positions and can provide vital experience for teachers looking to advance their careers whilst earning in the process.
Some final thoughts
If I could offer some advice to anyone thinking about applying for summer camp it would be to do some research into the school, before sending off your application. Schools often run summer camps of various sizes and in multiple locations, so it can be useful to know which area/working dates would work best for you. If it's your first time, I'd recommend working at a bigger school as they tend to have more experienced management teams who will be able to offer support until you get into the swing of things.
Many summer camp staff return year after year, so taking the time to develop a positive relationship with your colleagues is vital. Meeting and working with such a fantastic range of people from all over the world really opened my eyes to the world of TEFL and has even influenced the direction I've decided to take in my future career. Working at summer camp is never easy, but for me the experience has been invaluable.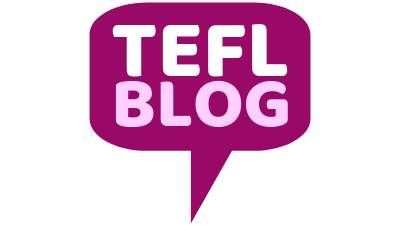 Tag Cloud
Train to Teach
Become a confident English teacher in just 4 weeks. Limited seats available.
Book now!
Reach more than 100,000 potential students each month with Train to Teach targeted advertising via our platform, social media, apps & newsletters.
Download our Advertising Media Pack
Accredited 4-week TEFL course in Prague with job guidance worldwide. Our graduates are teaching in 60+ countries.
Click to find out more.
With 20+ years of ESL expertise, Maximo Nivel's award-winning TEFL course combines hands-on training with theory to successfully teach all over the world.
www.maximonivel.com
Step this way and join us in Chiang Mai, Thailand for an opportunity to teach English to the World: 4 weeks of onsite training including 6 observed teaching practices at local schools followed by a job guarantee.
www.seetefl.com