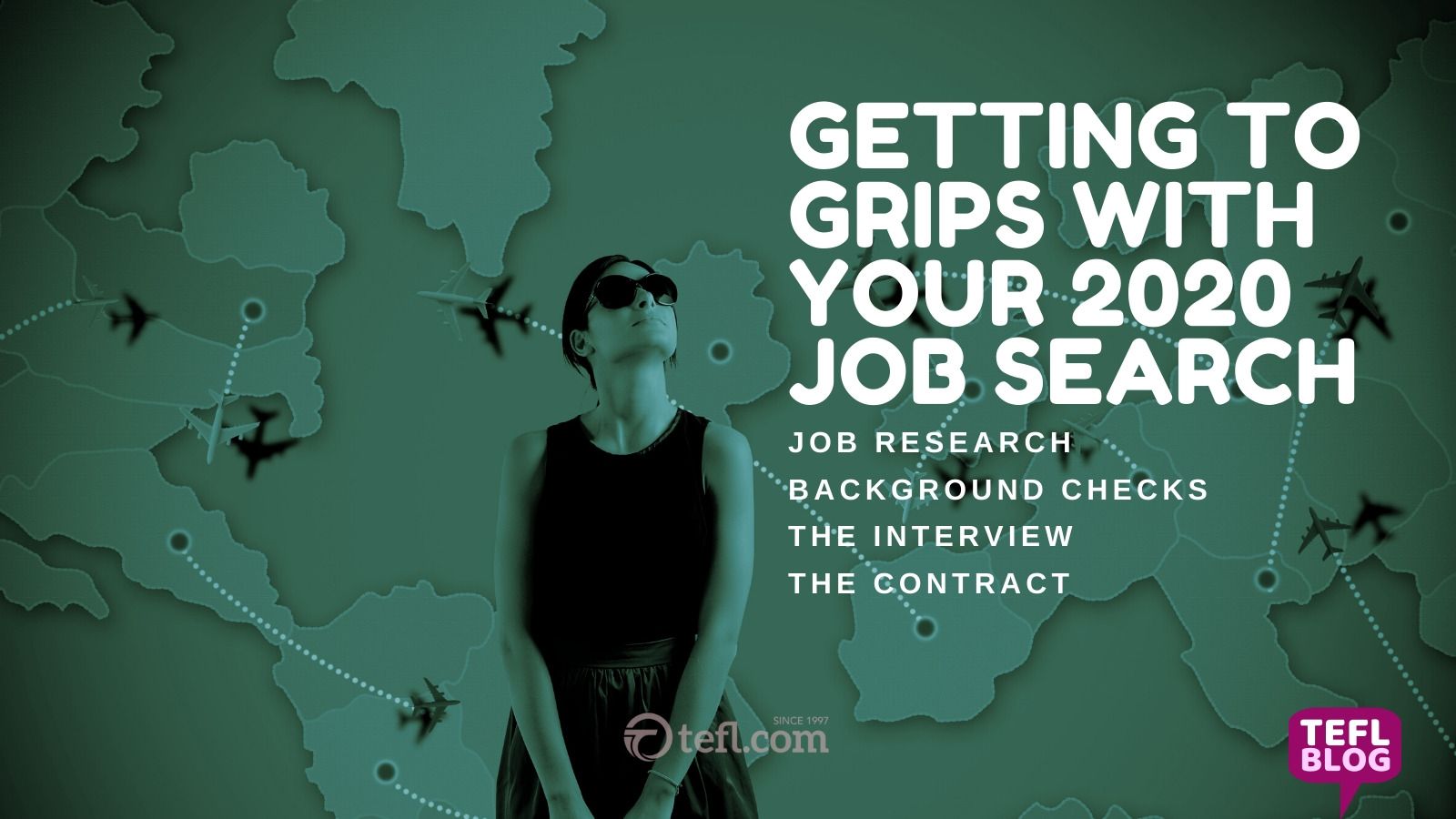 Getting to grips with your 2020 job search
6th January 2020
If you are planning to change jobs in 2020, here are some pointers to consider:
THE JOB:
Where is it? What does it entail? What are the prerequisites?
Do as much research as possible before applying. If the job entails a move to another country, check out the climate, local customs and laws, standard and cost of living, ease of travel etc.
What are the duties, hours and a typical timetable? Be realistic. Are they attractive/feasible? Would they provide a good work-life balance, given your other responsibilities and commitments?
Ascertain the specific professional requirements as set out in the job advertisement and ensure that you have the qualifications, skills, training and experience requested.
It is common practice for prospective employers to check out applicants' references and to require any gaps in their work history to be satisfactorily explained.
In addition, with TEFL positions increasingly involving the teaching of all age groups, there is a concomitant need for employers to safeguard their clients by obtaining background checks on prospective employees. What does this entail? Essentially, they will wish to check the validity of the content of the application. Also, to ensure an applicant's eligibility to work with young learners, employers may request 'a clean DBS check'. Previously referred to as a CRB (Criminal Record Bureau) check, DBS = the government's Disclosure and Barring Service. Each country will have its own system but sometimes employers request one obtained from the teacher's home country.
A UK DBS check provides a record of any criminal convictions or cautions regarding the person concerned. A standard check covers spent and unspent convictions, cautions and final warnings while an enhanced check also provides any additional relevant information held by police. Job applicants can request a basic DBS self-check at a cost of £25.00. via the government's website. It normally takes 14 days to receive the certificate.
However, employers may require more than a basic check, i.e., standard or enhanced. In this case job applicants need to obtain an application form from the employer who has requested the check; complete the form; and return it with the necessary documentation (see here). The process can take up to 8 weeks to complete and the cost varies from £26 for a standard check to £44 for more in-depth information. For further details see www.gov.uk.
International Child Protection Certificate (ICPC)
Some employers may request an ICPC. This is a criminal record check for UK nationals or those who have lived in the UK who wish to work with children overseas. This is supplied by ACRO, the UK's Criminal Records Office. It is the responsibility of the job applicant to apply and pay for an ICPC. The information disclosed covers convictions, impending prosecutions, cautions, reprimands, warnings, and current investigations held on UK police databases plus it may also contain criminal conviction information regarding offences committed in other countries (see here).
To apply, it is necessary to provide a letter from the prospective employer saying that the applicant has been offered a post which involves working with children and that local legislation requires that UK citizens employed in such posts require an ICPC. The certificate costs £60.00 plus postage and is issued to the prospective employee who has applied for it. The certificate carries the name of the prospective employer and is non-transferable. The process takes approximately 10 days, not including postal service time and applications can be made online or by post.
THE INTERVIEW
Prepare well for the interview. Too often we can focus simply on creating a good impression of ourselves and leave with many questions still unanswered because we did not ask. Scrutinize the advertisement and additional post details, if available, and begin to list any queries or doubts you may have. Then do some homework on the organisation and country/place of work as this generally triggers further questions. It also demonstrates interest and application on your part. During the interview itself you will probably be invited to ask any questions you may have but, if this is not the case, do not be afraid to say that you would like to. It is useful and professional to take notes at this stage and to ask for clarification, where necessary. For suggested interview techniques see here.
THE CONTRACT
- What to look for in a good employment contract
To everything in life we bring expectations, not least to a new job. However, these may not be fulfilled if they are not aired and shared with prospective employers, (as is the case with their expectations of employees) and they need not be fulfilled unless they are included in a legal and signed contract. So, if it's not in there, don't expect it! That being the case, where does one start?
Some organisations attach a 'Terms and Conditions' document to the contract which, when signed, implies the signatories' acceptance of these. The bare bones contract should at least include the following:
- post title and main duties
- salary and how and when it is paid
- other benefits such as accommodation provision/allowance; meal vouchers; transportation......
- contract duration
- period of notice on both sides
- probation period, if applicable
- working hours
- leave entitlement
- travel to and from post (e.g., air tickets or reimbursement of flight costs), if applicable
- medical cover/provision
- baggage and/or settling in allowance
- internet access for professional/private use
- visa and work permit requirements, if applicable
SUGGESTED CONTENT IN 'TERMS AND CONDITIONS'
- If there is a salary scale, guidelines to how one is placed on that scale is both useful and appropriate, as it can avoid conflict thereafter. Minimum requirements and the award of additional points, based on qualifications and experience, should be clearly stated as should, how and when one progresses up the scale and what the ceiling is.
- Sick leave entitlement and details of the procedures to follow if you are unable to work because of sickness.
- Information on maternity/paternity benefits, according to local law.
- Where applicable, information on national insurance contributions and income tax.
- Pension schemes or superannuation compensation allowances
- Number of contact teaching and non-contact hours.
- List of teaching duties with a typical timetable.
- A list of administrative and other duties.
- Line of Management.
- Disciplinary procedure for misconduct, negligence or poor performance
- Grievance Procedure
- Dress and/or other codes, where applicable.
INDUCTION
Some would say that one can judge the quality of an organisation by the thoroughness of its induction programme. Whether true or not, a good post induction will include the following:
- A description of the organisation with its stated aims/Mission Statement
- A company organogram, to include all staff
- A list of staff and their job descriptions
- Detailed information on course structure and content
- Typical students' profiles
- List of academic and other resources available to the staff member
- Detailed information on other duties such as placement testing; report writing...
- Opportunities for professional development
- Relevant procedures, such as Fire and Safety Regulations
- A description of the host country/town, where applicable
- Information on accommodation including availability, prices, how to locate etc.
- Information on local shops and entertainment
- Cost of living indicators
- Emergency telephone numbers: police, ambulance, line manager
- Where to get a local sim card for your mobile
- Useful telephone numbers: flat agencies, public transport, places of worship etc.
- Information on bank accounts, movement of money etc.
- Visa and passport renewal information
- Information on the import of personal effects
- The social environment: local festivals, events, restaurants....
- A social programme for new staff
One of the most effective ways of inducting new staff is to run a two-day - one week programme which involves the whole organisation and where new staff compile their own induction folder through a series of tasks and report-back sessions.
THE JOB OPTIONS
Whether you're looking for a post in your home country or farther afield, there is plenty on offer. There are tempting summer school positions from teacher, on site or homestay to ADOS, DOS, Director and activity leaders. While the range of overseas posts is vast. With TEFL internships and trainee tutors in Spain/Italy; short term teaching contracts in Austria and Germany; and teaching vacancies in France, Tunisia, Vietnam, China, Saudi Arabia, Thailand, Kazakhstan, Taiwan, Estonia, Japan, Cambodia, Indonesia, Oman, South Korea, as just some examples. Not to mention the range of online opportunities available.
So if it's a new job for the new year, do your homework and happy hunting!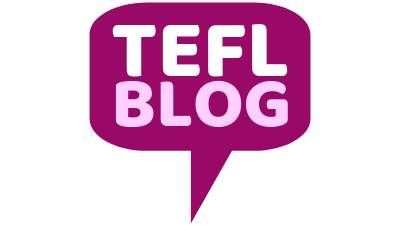 Tag Cloud
Train to Teach
Accredited 4-week TEFL course in Prague with job guidance worldwide. Our graduates are teaching in 60+ countries.
Click to find out more.
With 20+ years of ESL expertise, Maximo Nivel's award-winning TEFL course combines hands-on training with theory to successfully teach all over the world.
www.maximonivel.com
Step this way and join us in Chiang Mai, Thailand for an opportunity to teach English to the World: 4 weeks of onsite training including 6 observed teaching practices at local schools followed by a job guarantee.
www.seetefl.com
Become a confident English teacher in just 4 weeks. Limited seats available.
Book now!
Reach more than 100,000 potential students each month with Train to Teach targeted advertising via our platform, social media, apps & newsletters.
Download our Advertising Media Pack