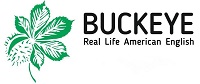 Ukraine: Dnipro.
Buckeye English
Job Summary:
Our students are fun and smart professionals in the 22-35 age range. Students receive grammar instruction from Ukrainian teachers and practice speaking skills with native level English speakers.
-Your job is fun and conversation based.
-For the right candidate, we offer a 1-year visa.
-Teaching is primarily with corporate clients, IT companies and our Buckeye English school.
-Join us today!

Ukrainian leading educational company Study.ua is looking for a qualified and experienced native level speaker of English to work at Summer English language camp in Ukraine. We are currently looking for a camp teachers / counselors to assist in the direction,supervision,teaching English and organization of campers within activities and throughout the camp.
Summer session dates are:
June 6- June 17;
June 20- July 1;
July 4- July 15;
July 18- July 29;
August 1- August 12;
August 15-August 26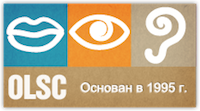 Ukraine: Odessa. 10, Marazlievskaya str.
Odessa Language Study Centre
Best Language School in Odessa seeks for a qualified and certified English Language teacher to work at our school. We were established in 1996 and since that time each year we have around 10 Native speakers working with us and our students. We have good and friendly staff, good salary rate, accommodation and any other conditions to make the cooperation nice and comfort for both parts. The school has 3 branches with lots of students who wish to study with the real professionals.

Deadline: Sun 21 May 2017 00:00:00 GMT
Ukraine: 20, Pishonivska str., Odessa, Ukraine.
Child Educational Centre 'OstrovOK'
We are looking for a teacher to lead four 50-minutes lessons a day (weekdays only) and accompany a group of 20 kids during their daily routine activities, such as swimming in the sea, doing sports, arts and craft activities, drama and story-telling together with two other teachers.

* Denotes EU nationals preferred