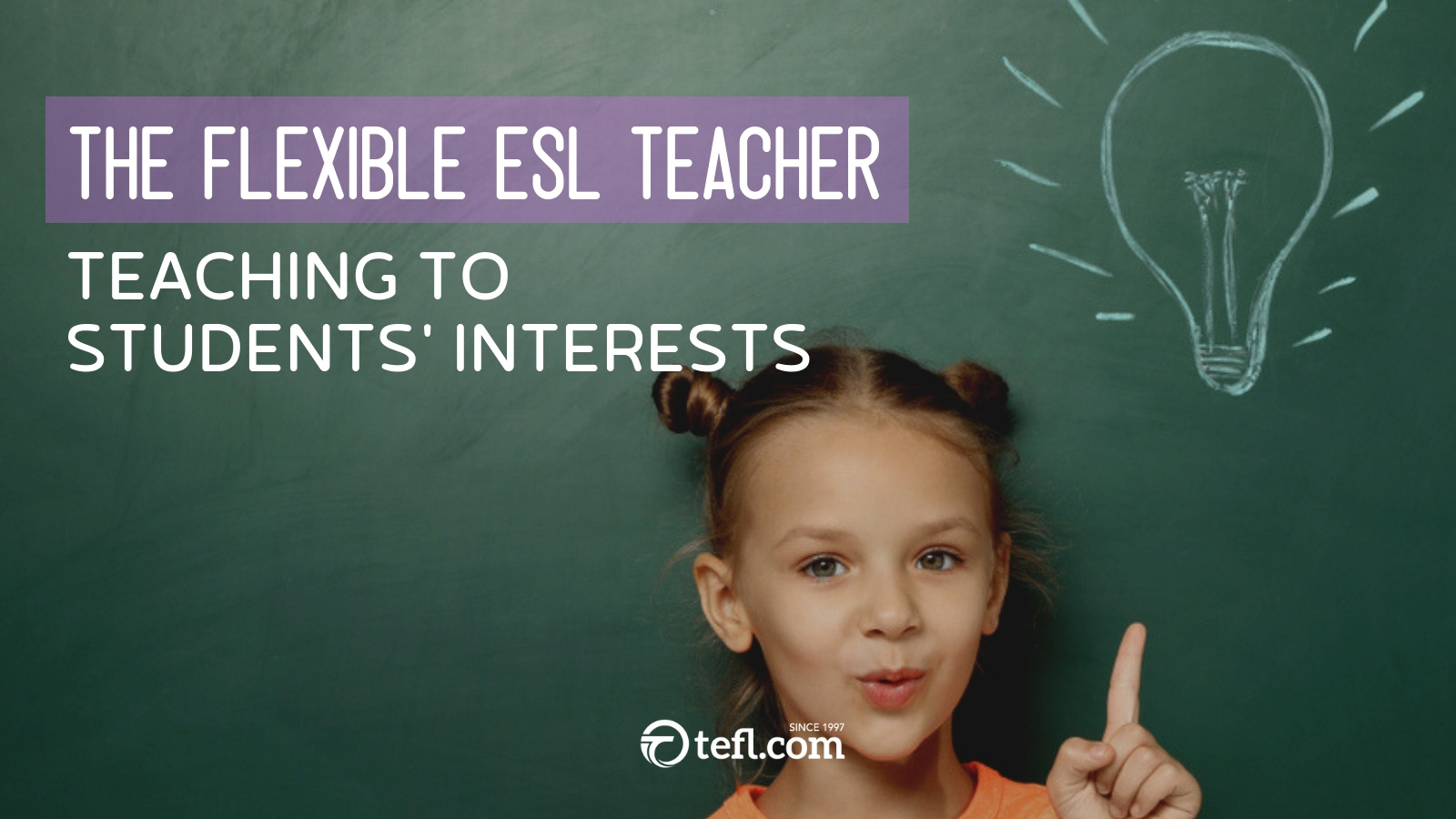 The Flexible ESL Teacher - Teaching to Students' Interests
29th July 2019
By Alexis Victoria Reeves
When adult students come to class to begin learning English they are not going to want to learn about why 'read' is spelled the same in simple past but pronounced differently in present tense. Why you ask? Because it's not immediately relevant and therefore not of interest to their current lives. They are more than likely to have just arrived in a new country and are interested in learning the basics: how to navigate a new public transport system in their host city or how to order a cheeseburger without the embarrassment of causing a scene.
Teaching to students' interests can easily be done by placing the shoe on the other foot and really considering what students may be going through upon arriving in a new country as an ESL learner (or those planning to travel to a new country). There are different ways of exploring students' interests in the ESL classroom and in doing so, you may also need to have a flexible approach to the traditional teaching methodologies. I will offer up some ways of achieving this that have worked in my own teaching experiences and some basic ideas and concepts to integrate (if you should choose to accept) into your own ESL classroom.
Encouraging choice
Giving students choice in their learning is an excellent tool for allowing ownership, autonomy and direction over students' learning paths. They are going to choose things they are interested in learning about and therefore they will want to study this material more because it matters to them. Some ideas for implementing this can start with providing a suggestion box in the classroom for weekly topic-based lesson ideas (or areas of focus) and adhering your learning outcomes and goals to these. This process can take some adjustment on the teacher's part but, in doing so, can produce more interested learners and an overall satisfying learning environment.
Other ways of encouraging students to take ownership over their learning through choice include: distributing learning surveys to find out what students want to learn about or having an open discussion as to what students enjoyed (or not so much) at the end of each lesson. The concept of integrating more choice into the classroom can readily be applied to both older and younger learners in the ESL classroom.
Younger students sometimes fail to have any sort of interest in learning another language, in comparison to adult learners who pay out of pocket for lessons, because they don't actually choose to learn English, their parents do! Satisfying their learning needs with self-guided choices can be trickier, although if disguised well, effective. The same concepts discussed above can also be applied to younger learners. For example, instead of asking students what they want to learn, (which can be quite broad) giving perhaps 4 or 5 choices as to the topics they may be interested in studying each week and having a diplomatic vote as to which one to focus on, can help with facilitating student-centred learning and choice in the classroom.
Introducing project-based learning methods (think designing their ideal bedroom using a diorama or designing their own board or video game and presenting it) can also allow for students to actively gain interest in the learning process and exercise choice by allowing for personal and creative concepts to be carried out, all the while using English vocabulary to ask questions during the process, present, etc. Surveys and reflections on lessons at the end of each class can also help the teacher to see what students didn't like and what they are keen to pursue more of in future classes.
Flexibility
On one occasion one of my younger learners really ended up teaching me the importance of flexibility in the classroom. My student at the time had come in so excited to talk to me about a festival that she was going to have at her primary school at the end of the week. She could barely contain her enthusiasm and proceeded to tell me (without taking a breath): what games would be held among the different age groups, what food would be available to snack on, the possibility of a water fight, etc.
I had an entirely different lesson prepared for the day but the fact that this normally shy and quiet student had come to class bursting with excitement to share this information with me, to the point where she was digging out all the English vocabulary and grammar she knew to string together sentences, even drawing or acting out scenes when she was unsure of something, I had to be flexible and abandon my lesson completely.
I decided to ask my student further probing questions to indulge her interest in the topic knowing that, when students attach meaning to something, they are said to be more likely to remember it. We even ended up coming up with the idea together to create a flyer advertising this school event with vocabulary she had used initially and some new related words that were linked to the topic. I had no plan of this beforehand. However, my student's excitement fuelled my own excitement to see her learn and therefore I was able to adjust my plans to mould to what was relevant that day to her. This type of student-centred approach to learning in the ESL classroom really proved successful and reassured me that linking the students' interests to learning and allowing the student to take control sometimes can really help to showcase purpose to the learner.
Delivery Mode
Sticking with the topic of the younger ESL learner. Being flexible with not only what they are learning about and exercising choice here but also how they are learning English as well is key. Let's be honest, English can be linked to any number of topics, therefore the mode of delivery being linked to students' interests is just as important as the 'what'. Removing students from their classroom and taking them to a park where you can explain, demonstrate and then see students create meaning through play-based learning in a nearby green space or park can really encourage active learning and apply to the kinaesthetic learner as well.
Having students create an English market for fellow students or parents or acting out a pretend town, assembling kites using English instruction and then seeing them in action can all transform the typical classroom setting to something magical that elicits natural language learning in a comfortable and fun way that appeals to their interests at home.
For older students, ideas for delivering engaging lessons delivered in a different way can include: creating a murder mystery day where the pressure is somewhat taken off the students by playing a 'character', or by creating a mock trial day to elicit persuasive English. These ideas can also help switch up the monotony of the everyday classroom setting.
Another option to link learning in the ESL classroom to students' interests and cross off both the 'what' and the 'how' is to integrate technology. Using VR(virtual reality) to transport students to London, Canada or other countries where they can physically see their English in action by visiting museums, attractions and landmarks, therefore immediately relaying the importance as to why they are learning the language in the first place. If your students are as obsessed with video games as are mine, fear not, these can also be used in the classroom to encourage students' desires to learn English and derive meaning from it.
For example, one student can deliver instructions to a video game both before and whilst another is playing the video game in order to pass a 'level' or progress further in it. One student is practising speaking and pronunciation whilst the other is practising listening while both are actively engaged in the learning process. Reflecting on what went wrong once a student 'dies' or doesn't pass a certain level can further add meaning and understanding to the lesson.
Upper-intermediate to proficient adult language learners have likely conquered all your run of the mill textbook topics (think weather, family, vacations...). In which case, using relevant current events, news topic materials, even the newest Amazon or Netflix series will all help to liven up the ESL classroom and appeal to students' interests in the world around them.
Current issues in the community or news can spark debates and opinion-based language, role plays and presentations related to such. Whereas forming predictions on an upcoming Netflix episode of a certain show or discussing who the bad guy is on 'Making a murderer' through character descriptions/comparisons and formulating reasons and hypotheses behind students' theories, can all appeal to students' current interests and add meaning to their learning.
Community events, concerts, protests and workshops in the area where students are learning can also really help elicit meaning and link to students' interests as adult language learners. For example, there was an upcoming beach clean up in the area where I was recently working, whereby if enough people signed up, it would become a Guinness World Record attempt. I brought up the event to my adult learners living nearby. This in turn sparked deeper discussions on what the next steps should be to clean up the community and that in turn spread to broader topics of interest to students such as climate change, the recent news headline about the impending end of the world in 2020, post-apocalyptic plans, etc.
The students were interested in sharing their opinions, learning related idioms and expressions, partaking in discussions/debates and activities related to these topics because they were relevant to them at that particular time and further linked to their own community interests. Needless to say, these lessons were a success for these reasons.
Upon further reflection into my own ESL teaching experiences, I am now conscious to allow for a more student centred approach to teaching where students' interests and direction in the learning process are the focus. Getting to know your students in the beginning therefore is just as important as getting to know your colleagues because, like different learning styles, every student has different interests and therefore different ways of linking together ideas and partaking in the learning process. Whether you have access to VR glasses or simply a newspaper and a nearby park, with a bit of student input and teacher flexibility, these goals can be achieved in any ESL classroom.
These concepts are all based out of previous experience and concepts derived from:
Lee, E. & Hannafin, M.J. (2016). A design framework for enhancing engagement in student-centred learning: own it, learn it and share it. Education Technology Research Development, 64, pp.707-734.
McCarthy, J. (2015, September 9). Student centred learning: It starts with the teacher. Retrieved from https://www.edutopia.org/blog/student-centered-learning-starts-with-teacher-john-mccarthy
Robinson, K. & Aronica, L. (2016) Creative Schools: The Grassroots Revolution That's Transforming Education. New York, NY: Penguin Random House LLC
Salend, S.J. (2008). Creating inclusive classrooms: Effective and reflective practices 6th edition. Boston, Pearson.
Semple, A. (2000). Learning theories and their influence on the development and use of educational technologies. Australian Science Teachers Journal, Vol 46(3).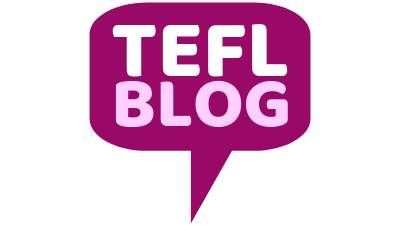 Tag Cloud
Train to Teach
Accredited 4-week TEFL course in Prague with job guidance worldwide. Our graduates are teaching in 60+ countries.
Click to find out more.
With 20+ years of ESL expertise, Maximo Nivel's award-winning TEFL course combines hands-on training with theory to successfully teach all over the world.
www.maximonivel.com
Reach more than 100,000 potential students each month with Train to Teach targeted advertising via our platform, social media, apps & newsletters.
Download our Advertising Media Pack
Step this way and join us in Chiang Mai, Thailand for an opportunity to teach English to the World: 4 weeks of onsite training including 6 observed teaching practices at local schools followed by a job guarantee.
www.seetefl.com