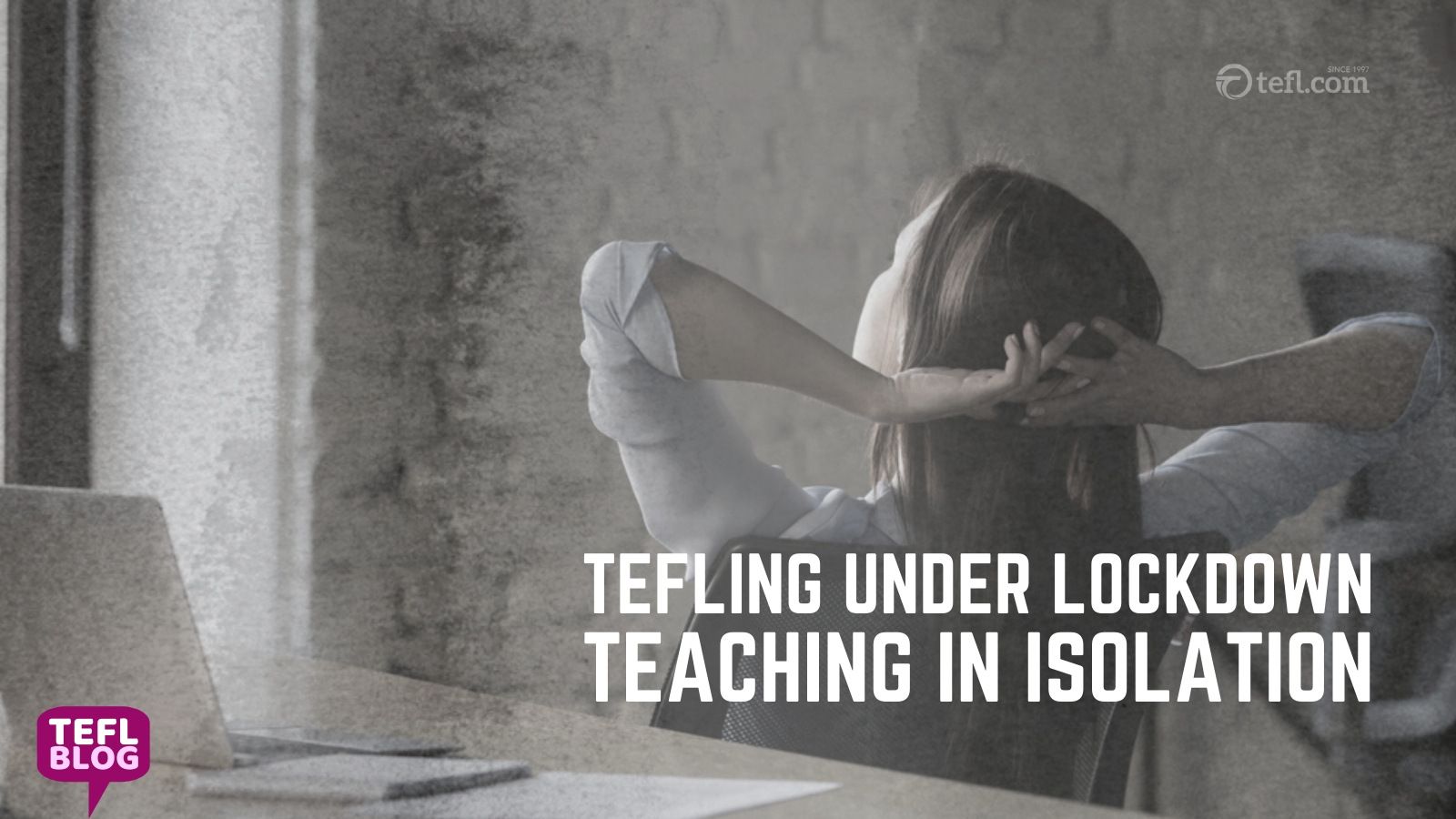 TEFLING UNDER LOCKDOWN - TEACHING IN ISOLATION
18th March 2020
My name is Sarah Taylor, and I am TEFL teacher currently working in Sicily, Italy. I have been here for six months and have absolutely loved my time here, coming to life under the endless warm Sicilian sun, and teaching the kind and spirited people. I am on a sabbatical from my corporate job in the UK and have been enjoying it so much that I decided to stay another year because, quite simply, one isn't enough.
As you can imagine, the enormity of the Coronavirus has hit me (on my currently very positive path here) and everyone in Italy hard. Especially given the fast spread of the virus and the amazing and necessary rapid response and measures to contain it. This is an unprecedented experience for me and, I imagine, everyone else in a similar situation. It is easy when far from home to get caught up with all the negativity, so I have put together a few hints and tips to help you stay positive and look to the future and the return of normality.
There are many of us abroad in the same boat and it is important not to forget that we are a community and we have so much in common which binds us together. Many of us now in countries such as China, Italy and Spain, to name a few, have been under strict isolation rules for several weeks and are probably experiencing a sense of loneliness and a routine that we have never experienced before. For all of us, I have put together a guide as to how we can make this time as positive as possible and how we can stay healthy, with strong minds and positive goals for the future.
First of all, it is important to watch the media but only for a few brief updates, so you know which rules to follow and what you can and can't do. Then switch it off. The same news will be on channel after channel and it is important not to drown in it. Instead, once you know what the local rules are, why not download your favourite movies from when you were a child and watch the ones that were fun and made you happy? Find a series on Netflix and immerse yourself in something escapist and positive, but set yourself a target of a maximum time, and leave it as something to look forward to.
Don't forget to exercise. We may be obliged to stay inside, but that doesn't mean we neglect our bodies. Open the windows, let in the fresh air and go to YouTube and do a class that is to your liking. There is everything on there! I am a big fan of yoga and there are many online classes which are perfect if you have been sitting huddled behind a desk and screen all day, Get that lower back moving! There are also endless classes which suit every taste. Get moving, jump, dance, go crazy and burn it off!
Some people here in my adopted town of Syracuse in Sicily go running and cycling, alone of course, by the sea, but that may not be possible. You can download sea music or music with a different ambience to inspire you and change the indoor scenery. If you have always wanted to learn something new, there is absolutely no time like the present. As teachers we spend so much time inspiring and helping others that we rarely get a chance to do or learn something that we want. It is easy to forget that teachers can be students too! Finish that book or articles you always wanted to read/write. There is no time like the present to brush up your Italian; do that historical research; or start your online business. I have some Italian verbs to tackle, and my Italian friend and I have agreed to Skype each other and do language exchanges to keep our language learning as vibrant as possible.
Now, let's think about the teaching day. Many schools have instantly reverted to online teaching and for some this maybe something they are used to, and for others it may be something that, with all the technology, may seem a little intimidating. Teaching from home should be treated exactly the same as the professional day at school and it is important to stay upbeat and positive for your students who are probably as bewildered as you are by all the changes. Just chatting, teaching, and 'doing' will result in taking you out of that mindset of being isolated.
Take regular breaks from your teaching and have lots of water, healthy snacks, and set mealtimes, just as you would have done before. Here in Italy we are allowed to go out for food shopping and for pharmacy essentials, and I am lucky that I live near a fresh market which is still selling essentials. Get all the fresh air you can and come back to the next lesson refreshed and good to go. One of our local supermarkets has even set up a library outside the vegetable section so people can leave and share books as they please. There is just so much good in these people in these situations.
If you are very technology savvy, look after your colleagues who may not be as up to speed as you are. With all the various platforms, it is easy to share a screen remotely and go through any questions your colleagues may have, or even do some dummy lessons with them to improve their confidence. I was lucky enough to invest in a new laptop last week that I had been saving for and it has been an absolute godsend, and a connection with the outside world. Use your computer and all of its capabilities to its full advantage.
Some people love spending time alone as they feel it helps them recharge after time with others. But for others, especially extroverts, it can be their idea of a nightmare. So make time to phone and skype your friends who may be struggling with the new routine. Other people in different countries who are dealing with different stages of the virus may not be aware of how you or others are feeling. So, let close ones know and use that support network to reach out and use familiarity to soothe you and keep you reassured. Also, reach out to your Director of Studies at your school. They have a duty of care to you and are somewhat of a bridge between you and your country of origin. So, tell them how you are feeling, and let them help and reassure you with any advice you may need. If travel is essential, they can help you with local timetables, taxis and offer further lines of support for further travel.
Finally, structure your day. It may seem like a luxury to have endless time off work but days go by so quickly that it is important to retain some structure and self-discipline. Block your hours for work, exercise and relaxation just as you normally do and I guarantee you will feel much better. These are very strange and challenging times for everybody across the world and it will do no good to wallow or indulge in negative feelings. It's an old mantra, but a fantastic one: 'Business as usual.'
The media may seem overwhelmingly negative, but don't forget to allow time to plan for the future and think in the way you have always done about what you want to do, see and be. Maybe you will stay in the TEFL world and are already excitedly planning your next destination, or maybe you have realised that it is important for you to live at home and be closer to loved ones. Whatever you decide, in these uncertain times, as the Buddhists say, 'this too will pass'.
I can't wait for that first taste of a creamy Cappuccino, and to sit with my friends and just laugh and chat and I know for sure that all of this has most certainly made me appreciate the great things that I have in my life, and all the things that are to come. The birds are still singing, the waves are still crashing and the beauty of life is still there, waiting for us once we are out of hibernation.
TEFL.com has created an online COVID-19 community discussion group. Visit it here.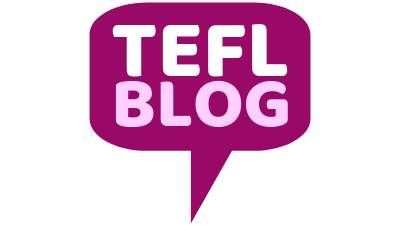 Tag Cloud
Train to Teach
With 20+ years of ESL expertise, Maximo Nivel's award-winning TEFL course combines hands-on training with theory to successfully teach all over the world.
www.maximonivel.com
Step this way and join us in Chiang Mai, Thailand for an opportunity to teach English to the World: 4 weeks of onsite training including 6 observed teaching practices at local schools followed by a job guarantee.
www.seetefl.com
Become a confident English teacher in just 4 weeks. Limited seats available.
Book now!
Reach more than 100,000 potential students each month with Train to Teach targeted advertising via our platform, social media, apps & newsletters.
Download our Advertising Media Pack
Accredited 4-week TEFL course in Prague with job guidance worldwide. Our graduates are teaching in 60+ countries.
Click to find out more.