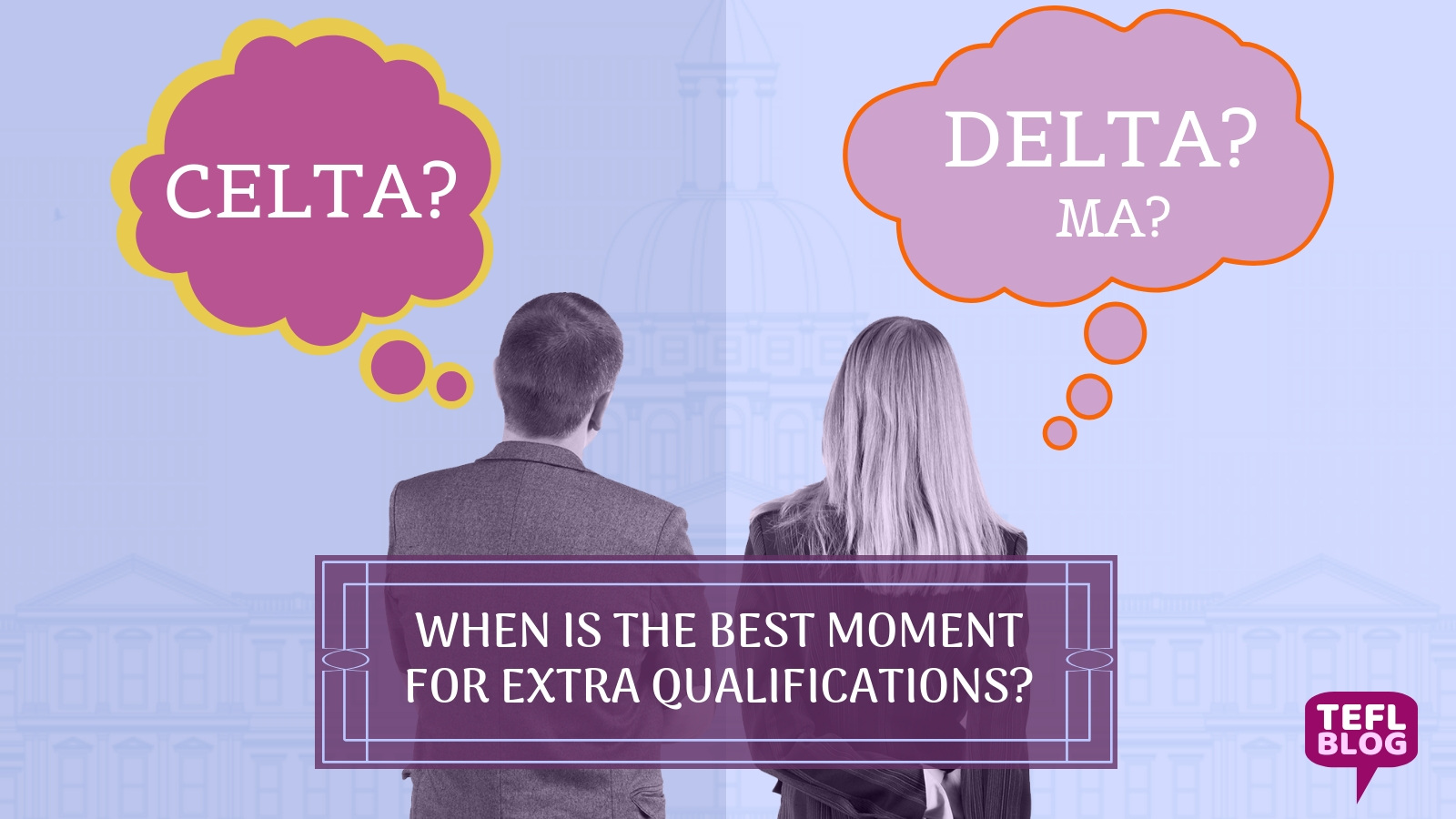 2nd September 2019
CELTA, DELTA, Trinity Dip, M.A. in Applied Linguistics… there is an increasing number of courses on offer for the aspiring English language teacher. Navigating the opportunities and understanding the realities of what each brings is key if you are to make it all worth your while. Many will start off their career attempting the CELTA or Trinity TESOL (also known as TEFL-I qualifications), the two most popular entry-level courses on offer in TEFL. Ironically, what most teachers end up doing for their first jobs is nothing like the small groups of adult learners neatly grouped into levels, and so why the expectation and desire to put ourselves through it? Well, obviously, in order to get a job. Not to say that it is essential for your first teaching position. In fact, most countries require a 120-hour teaching qualification, with only the UK, USA and Saudi Arabia actually stipulating that a CELTA/TESOL is required (Deady, 2019). These shorter courses can be done...
Tag Cloud
Train to teach
Special pricing available for virtual CELTA sessions June and July 2020. See our website for full dates and costs details.
Click to find out more.
Start your TEFL program with confidence. Study online at your own pace. Preparation classes for TEFL, TESL or TESOL. Complete our 10 hour preparation course. Choose one or more areas below to focus on. Study in any order.
Click to find out more.
Start a new career as an English teacher and teach anywhere in the world. Book your interview now!
Click to find out more.
Get the most out of your CELTA on our part-time 12 week course. Equips teachers for both face-to-face and online teaching. Gain a teaching qualification recognised world-wide.
Click to find out more.
Face to face (Vietnam/ Cambodia) self-paced and virtual classes (anywhere in the world). Includes practical placement and job assistance. Option to take practical in Vietnam/Cambodia with self-paced or virtual option.
Click to find out more.