586

Job(s) Found
Deadline: Wed 29 Jun 2016 00:00:00 GMT
Colombia , Bogota
ESLstarter Ltd
- Teach in a government endorsed program under Colombian Ministry of Education
- Experience life in one of South America's most amazing destinations
- Join a huge social initiative with the intent to build a bilingual Colombia
- Exciting co-teach role at a Colombian school, college or university
- Full 2 week orientation in Bogota
- Domestic flight from Bogota to placement location
- Choose from 5, 8 or 11 month contract
- Teach 25 classes per week, Mon - Fri
- Start July or Jan

View Details


Deadline: Thu 28 Jul 2016 00:00:00 GMT
Spain , Mairena del Alcor
CAMDEN English School
We have a full-time position for an experienced EFL teacher who can teach young learners and adults to start mid-September 2016. We are looking for motivated people with a passion for teaching and who will fit into our team. We have a close-knit team so the ideal candidate would be an open, efficient and straightforward person who wants to grow and develop with us. The teaching timetable is 24 hours per week over 4 days, Monday to Thursday in our centre in Mairena del Alcor.
View Details
Deadline: Tue 31 May 2016 00:00:00 GMT
Saudi Arabia , Riyadh
Pimento Connection Ltd
Teaching small classes of technical students who are destined for careers in telecommunications. The teaching and management staff are all UK Nationals and there is a strong team and collegiate spirit. Your experience in teaching in the region and in life will be highly valued. An excellent career advancement opportunity.
View Details
Kenya , Murang'a, Central Highlands, Kenya
Roko 20 Academy
We have five classes with ages ranging from 3 to 11. You will be teaching English / phonics and working with our teachers showing them best teaching methods, including class management and moving away from the traditional rote system of writing and repeating. You will be making and using teaching aids in class. You may also like to help with Creative lesson, music and Physical Education.
View Details

United Kingdom , Somerset
Millfield Enterprises
An great opportunity to work as part of an experienced team and develop your teaching skills in a professional and well organised EFL Gazette Centre of Excellence.
View Details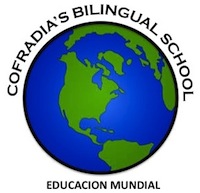 Deadline: Wed 31 Aug 2016 00:00:00 GMT
Honduras , Cofradía's Bilingual School- Cofradía Cortes
Cofradia's Bilingual School
CBS offers exciting and challenging opportunities not just to teach English but to be part of an international team of volunteers working together to inspire our students and help them to build a brighter future for themselves and their community. Cofradía's Bilingual School is currently recruiting teachers for the 2016-2017 year. The CBS school year goes from mid-August to mid-June. Teaching experience and Spanish skills are not required.
View Details
Deadline: Tue 31 May 2016 00:00:00 GMT
Spain , All over the country
Multilingual Education Development & Support
Last call to become a Language Assistant in a Spanish school with Meddeas. This is a unique experience that will stay with you for your entire life. During one academic year, you will enrol a structured training programme and cooperate with a Spanish school. Moreover, you will add international experience and transferable skills to your CV while discovering a new culture and language and receiving a monthly grant.
View Details
Saudi Arabia , Al Hasa
Prime Teachers
This is a fantastic opportunity for established EFL teachers to further develop their career in Saudi Arabia. This is one of our most popular positions - apply today to ensure that you don't miss out!
View Details

Deadline: Fri 26 Aug 2016 00:00:00 GMT
United Kingdom , London, South East England and Edinburgh
Oxford International Education Group
At UIC Study Programmes we are seriously enthusiastic about our junior programmes. Every student who visits a UIC Study Programmes centre deserves to gain confidence, improve their communication skills, enjoy themselves and leave with lasting memories and friendships.
As an EFL teacher you are responsible for delivering engaging English lessons which benefit teenage learners inside and outside the classroom. UIC Study Programmes provides coursebooks and teachers' books which are the foundation

View Details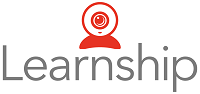 Online English , Online
LearnShip Networks GmbH
Learnship Networks GmbH, part of the Bertelsmann media group, is looking for online Business English trainers with good French or German knowledge.
Learnship is a global language learning provider founded in 2008 and headquartered in Cologne, Germany. We are the first European-wide internet language school specializing in live online instruction, connecting students and teachers from all over the world by video-conference in an interactive online classroom.

View Details

* Denotes EU nationals preferred