540

Job(s) Found

Deadline: Fri 15 Jul 2016 00:00:00 GMT
United Kingdom , London
Choices International/Berlitz Manchester
Are you a highly motivated, organised and dynamic individual? Are you able to ensure the delivery of an exciting cultural and social activities programme?
Choices International are looking to recruit an experienced and professional Director of Activities to manage our London Summer Centre Activities programme in 2016.
Established in 1989, Choices International provides an exciting range of residential sports and language programmes;

View Details
Deadline: Tue 31 Oct 2017 00:00:00 GMT
Tunisia , Tunis, Tunisia
AMIDEAST/Tunisia
AMIDEAST Tunis, Sousse , Monastir is now hiring qualifed English Language Instructors.
View Details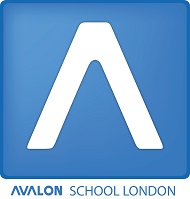 Deadline: Fri 03 Jun 2016 00:00:00 GMT
United Kingdom , London
Avalon School
Duties include but are not limited to:
Course/Materials development
Teacher Observations
Running Teacher Development course
Level testing and class placement
Teaching
Organising Teachers' Club sessions

View Details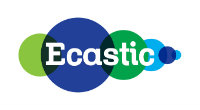 China , Shanghai, Beijing, Shenzhen, Guangzhou, Xiamen, Chengdu, Chongqing, Tianjin, Harbin, etc.
Ecastic Education Solutions
If you have either experience in the business world, as a teacher or both and you want to teach adults then this is the position for you! We work with China's top Business English provider and offer teachers a great package with high salary and plenty of benefits. More than just an English teaching position, this job can also be your stepping stone into a business career in China. Teach, expand your network in China and make a great living at the same time!
View Details

Deadline: Fri 01 May 2015 00:00:00 GMT
Kuwait , Kuwait
American College of the Middle East
Teaching English as a Second/Foreign Language or teaching English for pre-university or preparatory program.
View Details

Deadline: Thu 31 Mar 2016 00:00:00 GMT
Spain , Zaragoza
Number 16 School
Number 16 School, Zaragoza's leading English Centre, requires native level English teachers with a passion for working within a multinational and fresh environment.
View Details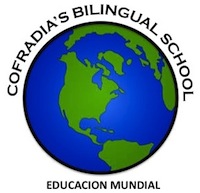 Deadline: Wed 31 Aug 2016 00:00:00 GMT
Honduras , Cofradía's Bilingual School- Cofradía Cortes
Cofradia's Bilingual School
CBS offers exciting and challenging opportunities not just to teach English but to be part of an international team of volunteers working together to inspire our students and help them to build a brighter future for themselves and their community. Cofradía's Bilingual School is currently recruiting teachers for the 2016-2017 year. The CBS school year goes from mid-August to mid-June. Teaching experience and Spanish skills are not required.
View Details


Deadline: Mon 01 Aug 2016 00:00:00 GMT
Italy , Naples, Southern Italy
inlingua Napoli
INLINGUA NAPLES IS LOOKING FOR QUALIFIED AND EXPERIENCED ENGLISH TEACHERS FOR THE COMING ACADEMIC YEAR (2016-2017)
View Details

Deadline: Fri 12 Aug 2016 00:00:00 GMT
United Kingdom , Sherborne, Dorset
Absolutely English Young Learners Ltd
AEYL is looking for inspiring EFL teachers seeking a teaching position with plenty of opportunity for professional development. We are a family-run language school with a strong focus on quality and safety. Following our last British Council Inspection, we are ranked among the top language schools in the UK. Our teachers are NOT required to participate in activities or excursions, leaving you free to focus on delivering quality lessons with excellent support from our experienced Management Team.
View Details

Japan , Tokyo, Yokohama, Omiya, Funabashi, Saitama and other areas
TEFL In Japan
Start your Japan adventure here. Are you looking for a varied teaching schedule, a supportive academic environment, good pay and conditions and a great cultural experience? Then this could be the job for you.
Teach in areas such as Tokyo, Yokohama, Chiba, Funabashi, Saitama and other cities.
We specialise in Japan. It is the only country we send teachers to and are filling vacancies now. So if you want to discover all that this amazing country has to offer get in touch now!

View Details

* Denotes EU nationals preferred