486

Job(s) Found
China , Beijing
Flourish Culture
If you are native level English teachers and would like to teach young students, please kindly email your resume with recent pictures to Derlin Zhao.
With the proper visa and also the flight to Beijing city, you are able to start your new life in China.


View Details

Deadline: Thu 31 Aug 2017 00:00:00 GMT
China , across China
eslteacherchina
Eslteacherchina is an expat owned ESL recruitment agency based in China. We work with native level English speakers each year to help them find reliable and rewarding teaching positions throughout China.
All schools are fully licensed, authorized and will provide you with a stable working contract, a great salary, free accommodation, airfare reimbursement, 'Z' working visa, full support, and medical insurance. Each teacher will sign their contract with the school DIRECTLY.

View Details

China , Nanjing
English First Nanjing
THE LARGEST LANGUAGE TRAINING PROVIDER IN THE WORLD
View Details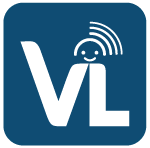 Online English , Online
VivaLing
- be trained and certified through VivaLing's Coach Training program (geared specifically for teaching languages online to children)
- design communicative and engaging lessons and teaching materials for children (aged 3-15)
- deliver 15-55 minute online language lessons to children around the globe
- grow and develop as an active member of the VivaLing Coach Community

View Details
Deadline: Wed 01 Feb 2017 00:00:00 GMT
China , Beijing, Guangzhou, Hangzhou, Shanghai, Shenzhen, Tianjin & More
ESL Suite Consulting Co.,Ltd.
Seeking qualified teachers for Pre-K/Kindergarten, Primary, Secondary, University and Adults.
Various placements available, including:
*ESL
*EAP
*Exam Prep (SAT, ACT, GAC, IELTS, etc.)
*Subject Teachers (Mathematics, Natural Sciences, Accounting, Music, etc.)
*Senior-level positions (Head Teacher, Director of Studies, Principal)

Teachers with experience, or those just starting out are welcome to apply.

View Details
Deadline: Sat 08 Oct 2016 00:00:00 GMT
China , Chengdu
EU Sharon Culture Communication Co., Ltd.
- 7.5 hrs a day, 35 hrs per week
- Couple of lessons per day
- Classes are 15-20 mins long
- School has a curriculum so lesson planning is easy
- Cooperate and work as a team with the Chinese teachers
- 15 to 20 student per class, age from 3-5
- Attend weekly class meetings with all class teachers

View Details
Deadline: Thu 03 Aug 2017 00:00:00 GMT
China , Cixi City, Zhejiang Province
UIA - Cixi
-- Teach focused and dedicated students to prepare for studying abroard.
-- Great Package Offered!
-- Earn a % from your hard work through our "Projects" initiative
-- Modest Teaching Hours, Great Working Hours

View Details

Deadline: Sat 31 Dec 2016 00:00:00 GMT
Vietnam , Ho Chi Minh City
Wall Street English Co., LTD
Experienced IELTS Teachers needed for full & part time positions in HCMC in 2016.
View Details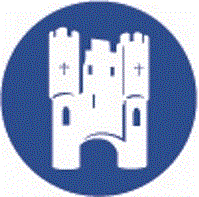 China , Fuzhou
York English
• Two week initial training, with ongoing training through out the contract.
• An average of 15 – 18 teaching hours per week
• Classes have a maximum of 16 students
• Students are between 4 – 16 years old.
• Teachers are expected to plan and prepare lessons for which the school provides an ample supply of resources and materials to use
• Teachers are expected to give lively and interesting lessons based on the topic for the lesson and the curriculum provided

View Details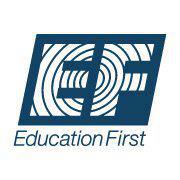 Indonesia , Jakarta
English First Central Jakarta
Pt EF Suma Jakarta is a well-established group of 5 language schools in the centre of Indonesia's Capital city. We are currently looking to recruit degree holders with TEFL/CELTA, for our schools.
Jakarta is a rapidly-developing Metropolis and features all of the expected features of a bustling South-East Asian city, as well as being the ideal launch pad for travel to the many thousands of tropical islands and beaches that surround it.

View Details

* Denotes EU nationals preferred