335

Job(s) Found - Click on POSITION to access complete job posting
Sun 29 Dec 2013 21:42:54 GMT
China, Shanghai, Beijing & 9 other cities
Gold Star Consulting Limited
Want to work for the best?
- Motivated adult students
- 2,500USD (16,000RMB) per month + benefits
- Shanghai, Beijing and 9 other major cities
- On-going training
- Small class sizes and lesson plans provided
- Work visa & insurance
< INTERVIEWING NOW >
View Details
Wed 11 Dec 2013 21:30:23 GMT
China, Guangzhou/Multi-Cities

Spirit Kids English Language School
English Teacher in Guangzhou/Multi-Cities up to 16000RMB/month
View Details
Wed 08 Jan 2014 21:25:00 GMT
Vietnam, Ho Chi Minh City, Hanoi, Vung Tau, Binh Duong and Bien Hoa
ILA Vietnam
With over 400 expat staff and 18,500 students, ILA is Vietnam's leading English language school. We currently have twenty training centres around the country, with new centres planned to open soon. Due to our size and focus on professional development, ILA provides teaching opportunities that most schools cannot: become a senior teacher, IELTS examiner, materials developer, academic manager or even CELTA/DELTA trainer. The possibilities are endless.
View Details
Mon 13 Oct 2014 21:17:08 GMT
China, Shenzhen, Shanghai, Guangzhou, Beijing, Tianjin and More
ESL Suite Consulting Co.,Ltd.
For adventurous types seeking an unforgettable experience, China is one of the world's most rewarding destinations. With a surging economy and a rich culture, there is no better place to live, work and explore.

You'll experience the excitement of working in China with the stability of a safe, reliable employer committed to your professional development.

Interviewing now for vacancies starting before Feb. 15, 2015. Teaching experience is preferred but not required. Apply today to learn more!
View Details
Sun 13 Jul 2014 21:00:14 GMT
China, Xi'an, SHAANXI
EF English First Xi'an
== Teaching Jobs In China's Ancient Capital==
View Details
Wed 18 Dec 2013 20:10:04 GMT
China, Wuhan, Hubei
English First
EF Wuhan has year-round start dates for positive and motivated ESL teachers.
View Details
Sun 15 Jun 2014 19:56:39 GMT
China, Numerous Cities in China
Meten English
Are you a Native English speaker looking for your next exciting oversea adventure?
METEN ENGLISH offers ESL teaching positions in China with a comprehensive salary package, which includes a competitive salary, an accommodation allowance, a flight allowance, a work visa, a comprehensive medical and accidental insurance and other bonuses.
Come and join us, let's experience the fancinating Chinese culture together.
View Details
Thu 13 Nov 2014 19:02:38 GMT

United Kingdom, Central London
Embassy English
Embassy English requires motivated and dynamic teachers to join our new and expanding year-round centre in Central London.
View Details
Thu 20 Nov 2014 18:44:57 GMT
Spain, PLAZA CONDE VALLE SUCHIL, 17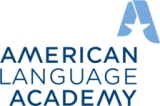 American Language Academy
For more information please send your résumé to alatraining@americanlanguage.es
View Details
Mon 03 Nov 2014 18:26:03 GMT
China, Shanghai, China
EarlyBirds Academic Partnerships
Early Birds is a small but growing organization that works directly with universities and public schools in Shanghai. We are not a recruiter or agency but hire teams of teachers and academic managers for institutions that we are evolving and growing with. Teachers report to foreign academic managers and work with them to develop and build the university English programs.
View Details

* Denotes EU nationals preferred