567

Job(s) Found

Deadline: Mon 21 Jul 2014 00:00:00 GMT
United Kingdom , Various
Kingswood HR
Academic managers required for short summer contracts in Wales and Isle of Wight.This is a great opportunity to join a fun and developing organisation. Kingswood is one of the best outdoor residential providers in the UK teaching children aged 7-17. Academic managers must be degree holders and have a Dip level qualification. As this is a post involving children all candidates will be required to go through an enhanced DBS check.
View Details

Deadline: Fri 05 Jun 2015 00:00:00 GMT
United Kingdom , Edinburgh
CES Edinburgh
CES Edinburgh are looking for an enthusiastic and proactive Operations Manager to join the team for their summer school programme; this role would suit someone with previous summer school or tourism experience, particularly working with students or clients ages 14-25. Longer term opportunities may be available within our school for the right candidate.
View Details
Deadline: Mon 30 Nov 2015 00:00:00 GMT
China , Wuhan, Hubei Province, China
English First
EF Wuhan has year-round start dates for positive and motivated ESL teachers.
View Details

Deadline: Fri 01 May 2015 00:00:00 GMT
Kuwait , Kuwait
American College of the Middle East
Teaching English as a Second/Foreign Language or teaching English for pre-university or preparatory program.
View Details


United Kingdom , Weymouth, Dorset
Weymouth English Centre
Weymouth English Centre is a British Council accredited school which runs courses for young people aged between 13 and 17 for a few weeks during the summer.
We have several vacancies for suitably qualified and experienced EFL teachers who are available in July.

View Details

Deadline: Sun 31 May 2015 00:00:00 GMT
United Kingdom , London
MLA Move Language Ahead
Residential summer school for young learners in Brunel, Uxbridge and Roehampton University- Richmond requires non-residential teachers for contracts of up to 6 weeks commencing at the end of June 2015.
View Details
Deadline: Fri 12 Jun 2015 00:00:00 GMT
Bulgaria , Varna
English Academy Varna, Bulgaria
Native speakers required to teach in Varna, Bulgaria during July and August.
Benefits include free accommodation and 20 leva (approx 10 euro) per hour salary
Teaching Monday to Friday, adults and possibly young learners
Only 10 minutes walk to the beach
18 hours a week guaranteed, extra available if required
Modern, well equipped school with small class sizes
British owned school with 13 native speaking teachers
View Details

Deadline: Sun 31 Aug 2014 00:00:00 GMT
United Kingdom , Various
Kingswood HR
TEFL Teachers required for short summer contracts.
Kingswood are one of the UKs leading providers of residential educational school trips and are currently recruiting enthusiastic TEFL Teachers to join a pool teachers for various periods during the summer and October half term.
You will be teaching children from the ages 7-17 at one of our educational/activity camps on the Norfolk Coast, Doncaster, Kent or the Isle of Wight.

View Details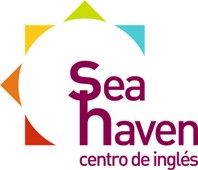 Deadline: Tue 26 May 2015 00:00:00 GMT
Spain , MARTOS, JAÉN IN ANDALUCIA
SEAHAVEN Centro de Ingles
Seahaven is recruiting an EFL teacher for our Martos centre (A large historical and modern town close to Jaén) in Andalucia from September 2015.
24 weekly teaching hours in small classes of ages 9 to adult with a focus on Cambridge and Trinity ISE exam preparation.
Excellent starting salary of 1500 euros gross monthly with full contract.

View Details

Japan , Tokyo, Yokohama, Omiya, Funabashi, Saitama and other areas
TEFL In Japan
NEW VACANCIES JUST IN! Start your Japan adventure here. If you are looking for a varied teaching schedule, a supportive academic environment, good pay and conditions and a great experience in this amazing country this could be the job for you.
Teach in areas such as Tokyo, Yokohama, Omiya, Funabashi and Saitama.
At TEFL In Japan we only recruit for Japan - we love the country and specialise in helping teachers get there. We are now recruiting for July and onwards so get in touch now.

View Details

* Denotes EU nationals preferred
Job Search Tips
Job search results are shown in date chronological order. In default mode, Total Jobs link shows most recently updated jobs at top. New Jobs includes posts added within the past 24 hours. Advanced Search offers a selection of additional job search criteria. Each page at TEFL.com includes the Find a Job search at top of page, below main menu.