530

Job(s) Found
Deadline: Tue 31 May 2016 00:00:00 GMT
Thailand , Thailand
Open Book Teachers
Teach an average of 20 hours (max. 25) per week from the school curriculum.
Teach fun and engaging basic conversation classes to Thai school kids, become a part of their community and watch them grow!

View Details
Deadline: Wed 01 Feb 2017 00:00:00 GMT
China , No.225 Zhongshan road Chongan district Wuxi ,Jiangsu ,China
Rise Subject English Wuxi
SUMMARY
Rise English schools are bright, modern schools that operate to defined principles so teachers, and students alike can expect the same excellent work and study conditions. The schools are fully equipped with the resources needed to work with a large variety of different classes and situated in over a dozen prime locations around the country. This means that we can offer you a position that allows you the opportunity to experience the fascinating and different culture of China.

View Details

China , Qingdao
Premier English
British owned and run company.
Based in Qingdao, one of China's cleanest and most desirable cities.
Salary 9,000 - 12,000 RMB per month.
FREE flights.
FREE Mandarin lessons (up to an hour every weekday)
FREE modern accommodation provided
"Study and work" package available

View Details

Deadline: Sun 15 May 2016 00:00:00 GMT
Vietnam , Hanoi, Vietnam
Language Link Vietnam
Roles and responsibilities:
Teaching the provided syllabus using ESL methods
Creating and administering engaging speaking activities
Administering mid-term and final tests
Participating in mandatory monthly training workshops and meetings
Attending parent-teacher meetings annually
Regular communication with our office

View Details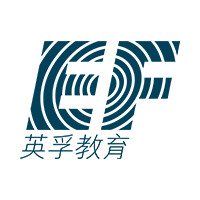 China , Changchun,Jilin ,China
EF Changchun
EF Changchun stands as a proud and well-stablished member of the global EF community.We now have 4 schools in our city with more than 50 full time native English teachers and over 3000 students studying with us in EF Changchun.We need qualified and experienced teachers to join our professional and hardworking team. There will be plenty of opportunities for career advancement with EF Changchun, as we continue to grow.pls find our website (link below).
View Details

Deadline: Tue 31 May 2016 00:00:00 GMT
Vietnam , Ho Chi Minh City
Wall Street English Co., LTD
Are you looking for a rewarding opportunity teaching motivated and interesting adults? Would you like to work for a professional company that offers guaranteed hours and fixed salary, opportunities for professional development and a competitive employment package? If so, then Wall Street English is the perfect choice for you!
Wall Street English Vietnam has 4 successful centres across Ho Chi Minh City and is continuing to expand, join us as we grow!

View Details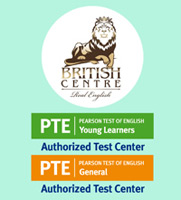 Deadline: Sun 31 Jul 2016 00:00:00 GMT
Russian Federation , Noginsk, Elektrostal, Reutov (Moscow region)
British Centre
Responsibilities are as follows:
Teaching up to 30 academic hours a week
Planning and providing lessons (General and business English) to both groups and individuals
Giving and checking homework
Evaluating student progress

View Details
Saudi Arabia , Dhahran, Saudi Arabia
Language Solutions International
English language instructors required for temporary positions with BAE in Saudi Arabia. $4500 USD per month + excellent compound accommodation. Opportunities for roll over temporary contracts or transfer to direct hire.
View Details

Deadline: Wed 01 Jun 2016 00:00:00 GMT
Indonesia , Surabaya, East Java, Indonesia
KELT
EFL teacher required for well-established(30years)private language school in Surabaya. Teaching mostly general English to children and adults.Must have practical EFL qualification egCELTA,Trinity(not online,week/weekend intensive)Teachers with an interest in,or experience with,young learners preferred.Teach 20hours a week,5-day week,8 weeks holiday a year.Salary Rp.13.5 million a month after tax plus increments for experience.Housing,utilities&maids provided.The job starts July 18th 2016.
View Details

Deadline: Thu 31 Mar 2016 00:00:00 GMT
China , China
The Walt Disney Company Ltd.
Disney will give you the opportunity to learn, grow, teach and lead – apply now!
View Details

* Denotes EU nationals preferred