354

Job(s) Found - Click on POSITION to access complete job posting
Tue 03 Jun 2014 00:19:21 GMT
Russian Federation, Moscow
Moscow Innovative Language Centre
MILC is looking for young, experienced, hard-working and optimistic Native teachers of the English language devoted to their profession.
Help young children become bilingual together with the professional team of MILC! Get your best experience living and working in the capital of Russia.
View Details
Mon 24 Feb 2014 00:17:51 GMT
Indonesia, Central Jakarta
English First Central Jakarta
EF Central Jakarta is a well-established group of language schools located in the heart of Indonesias capital city - Jakarta. We are currently seeking qualified native speakers to join our staff on a one-year renewable contract.

Jakarta offers all the conveniences of a large city while providing
an excellent jumping- off point for travel to the tropical
paradise that surrounds it.
View Details
Mon 12 May 2014 00:17:20 GMT
Hong Kong, .
English Excel
English Teachers Required for 12-14 month contracts in Hong Kong.
Positions involve working as part of a fantastic team at one of eleven British owned and managed English Schools in Hong Kong.
12-14 month contract with excellent remuneration.
For further school information, please visit www.english-excel.com

View Details
Tue 27 May 2014 23:10:33 GMT
China, Cixi, ZheJiang Province

EF English First Yuci
EF Cixi is looking for teachers!
2 Teachers - Cixi and Yuyao Young Learners Schools
1 Senior Teacher - Cixi Young Learners School
EF Yuci seek experienced native English teachers for children aged 3 to 18.
Starting salary 7,500 - 8,000+; international medical insurance; flight allowance; Accommodation, Gym membership, performance bonuses and student signing bonuses.
Collaborative management, excellent continuing professional development.

View Details
Sun 04 Jan 2015 23:00:34 GMT
Malaysia, Kota Bahru
English Language Company
This is a unique opportunity to teach at a university in beautiful Malaysian from Feb 15th to June 14th 2015. This is a program co-run by English Language Company Malaysia and the university aimed at improving standards of spoken English for undergraduate students. Teachers fully integrate into campus life and work alongside local lecturers. It is ideal for newly qualified teachers wishing to join a group of likeminded people and also receive professional development.
View Details
Fri 12 Sep 2014 22:40:01 GMT
China, Fuzhou, Fujian Province
York English
York English is a progressive language school located in beautiful Fuzhou. We are committed to providing the best quality education possible by giving our teachers the training and support necessary.
View Details
Sat 03 May 2014 22:16:38 GMT
China, Nanjing

Nanjing English First training school
English First Nanjing is part of the world's largest network of language training provider in the world. With three schools in the city and a strong commitment to professional development, we offer year round start dates and a clear career path rising to Director of Studies and beyond. With our total care package including excellent local salaries, flights, accommodation and health insurance, we offer the perfect starting point for a rewarding career.
View Details
Thu 16 Oct 2014 22:06:30 GMT
China, Shanghai, Beijing, Guangzhou, Hangzhou, Xi'an, Fuzhou, Wenzhou and more!
TEFL Panda
Top ESL jobs across China. Earn 10,000RMB - 16,000RMB per month! Accommodation, Flight Reinbursement, Work Visa and Full support from TEFL Panda International Team!


School Locations include Beijing, Shanghai, Guangzhou, Shenzhen, Hangzhou, Kunming,Fuzhou, Wenzhou and more!
School type include public pirmary to high school ,university ,Training centers.
Apply today or talk to TEFL Panda to see if teaching in China could be for you!
View Details
Sun 04 Jan 2015 21:56:55 GMT

Italy, Sardinia
British Institutes Nuoro
British Institutes in Nuoro, Sardinia, Italy, is looking for a qualified and committed native English teacher willing to work full time and ready to start in January, beginning of February at the latest. Teaching hours are Monday to Friday up to 23/25 hours a week, one Saturday a month might be required. If interested in joining our team please send your us your CV
View Details
Wed 21 Jan 2015 21:19:54 GMT

Spain, Baeza, Jaen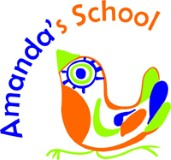 Amanda's School
At our rapidly expanding, friendly and vibrant school, teachers will have the opportunity to teach at all levels but preferences will be taken into account. Children and teenagers are prepared for the Cambridge exams and whilst being a Trinity Examination Centre, we prepare our adults for the Trinity ISE exams which focuses on interactive and enjoyable teaching. We are very proud of our high results with 100% pass rate over the last 3 years and look forward to another great year.
View Details

* Denotes EU nationals preferred
Job Search Tips
Job search results are shown in date chronological order. In default mode, Total Jobs link shows most recently updated jobs at top. New Jobs includes posts added within the past 24 hours. Advanced Search offers a selection of additional job search criteria. Each page at TEFL.com includes the Find a Job search at top of page, below main menu.