450

Job(s) Found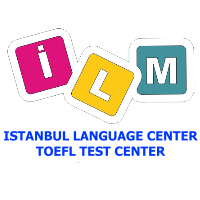 Deadline: Wed 30 Sep 2015 00:00:00 GMT
Turkey , Istanbul
istanbul lisan merkezi
Offering the highest standard of services, we provide our teachers with:
a centrally air-conditioned workplace
- in-class Smartboard courseware access
- test-making software
Requirements
- A BA diploma; MA in English or TESOL preferred
- A minimum of 3 years teaching experience
- A recognized certificate in TEFL /CELTA or equivalent
- Native English speaking upbringing only
- Background work with high end professional clientele
- Extroverted and highly positive personalities need only apply

View Details

Deadline: Mon 28 Sep 2015 00:00:00 GMT
Spain , Oviedo - Principality of Asturias
YORK IDIOMAS
Enthusiastic, experienced native EFL teacher required for 2015-16 course starting October 2015 for prestigious language school in Oviedo (Asturias). Excellent conditions and pleasant working environment. Competitive salary as well as paid Christmas, Easter, local and national holidays. Option for renewal of contract.
View Details

Deadline: Wed 30 Sep 2015 00:00:00 GMT
Spain , Torrelavega
Sound English
To teach a maximum of 24 contact hours to small groups of between 8-10 students from October to May, mainly in the evenings. Holidays at Christms, Easter and Bank holidays are paid. Training provided throughout the year and help with finding accommodation.
View Details

Deadline: Sun 20 Sep 2015 00:00:00 GMT
Portugal , Setúbal, Portugal
The English Institute Setúbal
Enthusiastic EFL teacher required to join the English Institute, Setúbal, Portugal, starting 1st October
Applications invited from EU citizens who are graduates, CELTA-qualified (or equivalent) native speakers, with at least one year teaching experience.
The successful candidate will be responsible for teaching children, teenagers and adults. We offer a friendly and supportive work environment, contract 1st October - 30th June.
View Details


Deadline: Wed 30 Sep 2015 00:00:00 GMT
Malta , St Julians
Maltalingua School of English
Maltalingua School of English is an EAQUALS accredited, British-owned English language school in Malta that now recruiting for a Centre Manager, ideally to start in September/October 2015 position.
View Details
Deadline: Fri 04 Sep 2015 00:00:00 GMT
United Kingdom , Cambridge
EF International Language Schools
EF International Language Centres Cambridge is looking for an Assistant Director of Studies to start working in the vibrant and busy Academic office of our main school from September. Become a part of EF, the world's largest private language provider, with all the opportunities that working for such an organisation offers for your future professional development.
View Details
Deadline: Thu 31 Dec 2015 00:00:00 GMT
Saudi Arabia , Various locations
European Centre
European Centre seeks corporate English language instructors (male status applicants only) for its projects in the petrochemicals, utilities and heavy industries sectors. Applications are especially welcome from instructors who take a task based approach to English language teaching. We offer work visas from the get go, leading to iqamas (residence permits) within the first three months of service. We also consider BTEC qualified IT and Business Skills trainer applicants.
View Details
Deadline: Sat 03 Oct 2015 00:00:00 GMT
Italy , Foggia, Italy
British School of Foggia
Enthusiastic, flexible and well-organized EFL teacher required to work at the British School in Foggia.
Teacher required to teach one-to-one and group lessons to students of all ages and levels.
Full-time contract (max. 28 hours per week) from 1st October 2015 until 31st May 2016. Paid holidays. No weekend teaching. Reasonably priced shared accommodation in the town.

View Details

France , Paris and surrounding suburbs
The Turner Learning Center
TLC - The Turner Learning Center is hiring qualified English teachers:
To teach English between 10 and 20 hours a week to native and non native speakers, between the ages of 6 to 18+, between the 14th September 2015 to 25th June 2016 excluding French school holidays, in the comforts of our students homes.
We offer a very attractive career development plan providing financial, managerial and certified professional progress.

View Details
United Kingdom , St Albans
Bell
Bell is currently recruiting a residential Deputy Principal to work at our Young Learner residential school in St Albans. Reporting to the Principal you will assist in providing management support to the centre in the Principal's absence, ensuring efficient and effective practices according to agreed standards and objectives. The Deputy Principal will also oversee welfare and out-of-class provision and provide management support to the welfare team.
View Details

* Denotes EU nationals preferred