400

Job(s) Found


Deadline: Mon 13 Nov 2017 00:00:00 GMT
Spain , Pamplona
West End Idiomas
Dynamic, experienced teachers needed for a large language school in the north of Spain. Teaching young learners and/or teenagers. Excellent work conditions.
View Details

Brazil , Sao Paulo
Prompt
You will be teaching ESL to business people, focusing on the health industry and all areas involved (that can include but isnt limited to: marketing, legal, commercial, technical)
Youll get all training necessary and during the period youll be paid.

View Details


United Kingdom , Bournemouth, Dorset
Anglo-Continental Educational Group
The key areas are: strong academic leadership and delivery of high quality teaching; ensure highest possible standards of excellence in all Anglo-Continental's activities; create a dynamic, forward looking research environment; continue to develop Anglo-Continental's position as a leading English language provider, be responsible and accountable for setting and advancing the academic strategy of the school; recruitment of staff and personnel liaison and student welfare/academic support.
View Details

Hong Kong , Hong Kong
Headstart Group Limited
Experience life in one of the world's most dynamic and vibrant cities!
Teach English alongside our growing team of over 600 passionate professionals.
Headstart Group Ltd. is Hong Kong's and Macau's leading English educational institution. We are dynamic, driven and full of energy.
Join us and don't miss this great opportunity!

View Details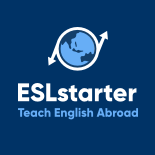 Deadline: Fri 22 Dec 2017 00:00:00 GMT
Japan , Tokyo, Nagoya, Osaka, Kobe, Kyoto, Kyushu
ESLstarter Ltd
- Private school teaching jobs in beautiful Japan, Tokyo & other major cities!
- JPY 252,800 (approx. £1,400 monthly) with bonus system
- Accommodation support
- Full training on arrival including TEYL course
- 6 weeks annual paid leave including 2 weeks at Christmas / New Year, plus Spring & Summer breaks
- Teach small classes of 1 - 6 students (average 3 students)
- 29.5 hours weekly teaching 50% adults & 50% children
- Average length of teacher stay on this program is almost 3 years

View Details

France , Paris ans surrounding suburbs
The Turner Learning Center
TLC specializes in offering an enriching academic English language program to both native and non native speakers between the ages of 6 and18. We also provide specialized and individualized English language programs to adults.
View Details

Deadline: Tue 17 Oct 2017 00:00:00 GMT
United Kingdom , Ipswich, Monmouth or Diss, UK - residential, United Kingdom
Xkeys Limited
XUK Camps and Schools are looking for qualified EFL teachers to work in July and August 2017.The required start date is 7th July. We offer a competitive package including accommodation and training in a professional and well-resourced school.
Successful applicants will need to be enthusiastic and motivated, preferably with experience in teaching young learners in a summer school environment.
Flexibility, creativity and energy are essential qualities.

View Details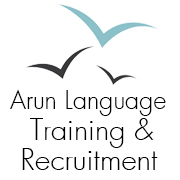 China , Beijing, Shanghai, Dalian, Nanjing, Chongqing, Jinan, Guangzhou, Fuzhou, Shenzhen, Xiamen, Chengdu
Arun Language Training & Recruitment Ltd
English language teaching positions and Campus Principals.
Beijing, Shanghai, Dalian, Nanjing, Chongqing, Jinan, Guangzhou, Fuzhou, Shenzhen, Xiamen, Chengdu. (Campus Principals in Beijing only)

View Details
Deadline: Wed 15 Nov 2017 00:00:00 GMT
Saudi Arabia , Saudi Arabia
Quality Education Company (QEC)
Quality Education Company is looking for female ESL teachers to work in the Largest Female University in the Middle East ( PNU ) for Academic Year 2017 / 2018.

View Details

Deadline: Fri 25 Aug 2017 00:00:00 GMT
United Kingdom , Boston, Leicester and Skegness.
Anglophiles Academic Ltd
Head Teachers required for our centres at Leicester University and Funcoast World, Skegness.
Experience is an advantage as you will manage a team of TEFL teachers. Providing support, helping them perform to their maximum potential ensuring that our quality standard of Professional Teaching is maintained

View Details

* Denotes EU nationals preferred