328

Job(s) Found - Click on POSITION to access complete job posting
Mon 06 Jan 2014 06:52:18 GMT
United Kingdom, Greater London, Home Counties, Brighton, Bournemouth, Oxford, Cambridge and Edinburgh areas, United Kingdom

Regent Home Tuition
Regent Home Tuition requires native speaker EFL homestay teachers with
degree + CELTA, TESOL and or QTS to host & teach teenage & adult
students in their own homes. We are looking for welcoming teachers
with comfortable homes within 1 hour of our language schools in
Bournemouth, Brighton, Cambridge, Edinburgh, London &
Oxford. Teachers with families are especially welcome. Flexible
working arrangements & excellent pay. You will get academic
support from the DOS based at the local Regent School.
View Details
Fri 27 Dec 2013 06:51:20 GMT

Spain, diferent locations in Spain

UP International Education
Grants for English native speakers who have graduated from university, to teach in Spanish schools, managed by UP International Education, a company whose activity is endorsed by the Government of Navarra (Spain), and in collaboration with San Jorge University of Zaragoza (USJ).
View Details
Thu 14 Aug 2014 06:23:07 GMT
Russian Federation, Syktyvkar
Angletica Language School
Angletica Language School in Syktyvkar (Komi Republic) is seeking to employ native EFL teachers from September 2014. Students range from first form school through to adults, with between 2 to 6 students in each group/ Each group has two 60 minute classes a week.
We offer a salary of $1000 per month, plus full coverage of visa fees, flights, life insurance; single fully furnished accomodation 15 minutes walk from the school.
View Details
Thu 13 Nov 2014 05:51:44 GMT
Saudi Arabia, Riyadh
Hire Pro LLC
Start date: February 2015
ESL Female instructors needed for Saudi Arabia
18-24 year old students
Must have a TESOL, TEFL, CELTA
Good Pay
Apply Today

View Details
Sat 08 Nov 2014 05:46:47 GMT
Italy, Online, Milan, Bologna, Rome, Turin, Venice and many other cities around Italy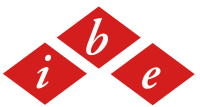 Intensive Business English
We are currently seeking mother tongue teachers for two different types of positions:
1) IN COMPANY COURSES: qualified teachers living in Italy for in-company courses.
2) ONLINE COURSES: for this specific position the candidate may be based anywhere in the world as the courses are telephone based.

View Details
Tue 03 Jun 2014 05:43:55 GMT
Saudi Arabia, Riyadh
The Saudi British Centre
vacancies only for Qualified Female/Male EFL instructors in Saudi

Females Work in a prestigious university for women in Saudi.
Join the Saudi British Centre; a solid language school in Saudi Arabia and make your mark at a prestigious university for women.

Males Work within universities and corporate companies and enjoy the benefits and flexibility of Saudi private sector educational companies offer!
View Details
Mon 10 Nov 2014 05:39:54 GMT

United Kingdom, Canterbury, Kent
Stafford House
Our Recruitment Coordinator will manage the recruitment of temporary summer school staff. Example duties include: advertising, short listing candidates, arranging and conducting interviews, issuing contracts of employment and managing payroll processes. Another key part of the role is ensuring safer recruitment policies are adhered to and that thorough checks are carried out on all applicants.
View Details
Fri 13 Jun 2014 05:29:03 GMT
Indonesia, Jakarta and Bogor-Indonesia
EF English First Swara Group
A Teaching as well as a Career opportunity
EF English First is a world renowned language institution and at
the moment we have 10 schools in the group. five schools are
located in the city of Jakarta, Three in the outskirts of Jakarta
and two in the neighboring city of Bogor.
The next vacancies will be for Oct,Nov 2014 and Jan,Feb 2015
A great opportunity to be part of a highly regarded group of
schools.
View Details
Sat 18 Oct 2014 05:23:06 GMT
Ecuador, Guayaquil, Quito
British School of Language
TEACH ENGLISH IN ECUADOR AT INTERNATIONAL HOUSE-AFFILIATED SCHOOLS
View Details
Wed 05 Nov 2014 04:59:26 GMT
Vietnam, Ho Chi Minh City
Wall Street English
Do you want to change your life? Do you want to change your students' lives? The world is full of people who have dreams dreams of a successful career, dreams about moving abroad, dreams about traveling to far off places. At Wall Street English, we help people realize their dreams. When you teach English with us youll watch the doors open to a new future for both you and your students.
View Details

* Denotes EU nationals preferred