558

Job(s) Found


United Kingdom , Fareham, Hampshire
thebigword
Thebigword have an upcoming opportunity for certified English Language Teachers starting February 2015. The first roles will begin on the 16th February 2015 in Portsmouth, England, teaching a number of Gulf Arabic speaking students.
View Details

Indonesia , Jakarta
Wall Street Institute
Wall Street English in Jakarta, Indonesia is one of the most professional and reputable English language schools in the region. Teachers work here because they want a dynamic working atmosphere with high quality materials, the ability to teach interesting adult students, and the desire to have colleagues that consider themselves to be professional English teachers.
We're looking for adventurous teachers with a passion for education, a big city mentality, and a proactive spirit.

View Details

Deadline: Tue 30 Jun 2015 00:00:00 GMT
Slovakia , Banská Bystrica
School of English Excellence Ltd.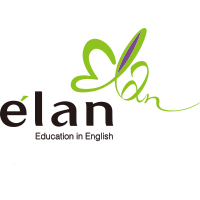 China , Beijing, Shanghai, Shenzhen
Time Education China Holdings Ltd.
Library Coaches:
- Engage with and explore literature with students
- Maintain a positive and encouraging learning environment
- Identify strengths and weaknesses of students through data analysis
English Teachers:
- Teach Core Literature, Reading and Writing Courses
- Coach in the Library
- Research and Development Projects

View Details
Deadline: Wed 27 May 2015 00:00:00 GMT
China , Hefei/Anhui
English First
Teach English with EF Hefei in Anhui Province. EF is the world's largest privately-owned education organization. We are currently looking for full-time teachers to join our school in Hefei. EF Hefei offers return flights to China, free accommodation and a competitive salary as well as free weekly Chinese lessons and training workshops.
View Details

Deadline: Sat 20 Jun 2015 00:00:00 GMT
Indonesia , Surabaya, East Java
IALF Surabaya
The IALF is the leading quality language training organisation in Indonesia with centres in Jakarta, Surabaya and Bali, and the only one to be accredited by NEAS International in Australia.
Specialising in IELTS preparation courses, EAP and pre-departure skills, IALF is looking to recruit fully qualified, enthusiastic, and experienced teachers for July 2015.

View Details
Deadline: Thu 31 Dec 2015 00:00:00 GMT
China , Tianjin, China
Education First, Tianjin
Foreign Teachers are responsible for providing a highly engaging and effective learning experience to learners aged 3-18 year olds through the delivery of innovative and immersive EF educational content. The Foreign Teacher is responsible for ensuring measurable academic results in an inspiring and lively learning environment, delivering an outstanding service experience to learners and parents, and collaborating closely with their local teachers and progress advisers.
View Details
Russian Federation , Syktyvkar
Angletica Language School
Angletica Language School in Syktyvkar (Komi Republic) is seeking to employ native EFL teachers from January 2015. Students range from 7 years old through to adults, with between 2 to 6 students in each group. Each group has two 60 minute classes a week.
We also are searching for native teachers to work in a summer camp!
We offer a salary $1000 per month plus coverage of visa fees, flights ; single fully furnished accomodation 15 minutes walk from the school.

View Details
South Korea , Southh Korea
Korea Global Connections
Teaching :conversational English
Teaching location: In language institute in Korea
Teaching age: 5-16yrs old ( you could chose the age)

View Details

Deadline: Tue 30 Jun 2015 00:00:00 GMT
United Kingdom , BN6 9JS
Manor Courses Summer School
ELT responsibilities:
-Mornings - 10 x 90min classes per week. 2 lessons each morning. 5 mornings per week.
-Afternoons - 3 x 1hr sessions per week. 3 afternoons per week.
-Level Placement Testing.
-Progress Tests, Reports & Certificates.
Non-ELT responsibilities:
-Activities Programme - 2 per week.
-Residential Duty Shifts - 3 per week.
-Excursion Duty Shifts - 1 per week.

View Details

* Denotes EU nationals preferred
Job Search Tips
Job search results are shown in date chronological order. In default mode, Total Jobs link shows most recently updated jobs at top. New Jobs includes posts added within the past 24 hours. Advanced Search offers a selection of additional job search criteria. Each page at TEFL.com includes the Find a Job search at top of page, below main menu.