476

Job(s) Found - Click on POSITION to access complete job posting
Mon 10 Nov 2014 05:39:54 GMT

United Kingdom, Nationwide
Stafford House
Are you looking for an enjoyable yet challenging summer teaching position in a supportive and professional environment?
If so, we have both residential and non-residential teaching positions in 14 prestigious locations across the UK.
A teacher- friendly syllabus provides our team with a perfect foundation for effective and creative language teaching.

View Details
Wed 03 Dec 2014 05:37:32 GMT
China, Harbin,Heilongjiang Province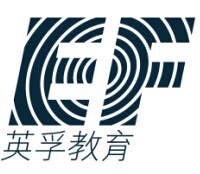 EF English First Harbin School
EF English First Harbin was established in 2010 and currently has one centre with around 700 students. Due to our continued expansion we are looking to add to our team of 10 foreign teachers.
EF English First Harbin caters mainly to Young Learners but also has some adult classes and one to one tutoring. Applicants should be comfortable teaching all ages and levels.
We are seeking dedicated and passionate EFL Teachers who are available to start immediately.
Our website:www.efharbin.com

View Details
Fri 13 Jun 2014 05:29:03 GMT
Indonesia, Jakarta and Bogor-Indonesia
EF English First Swara Group
A Teaching as well as a Career opportunity
EF English First is a world renowned language institution and at
the moment we have 10 schools in the group. five schools are
located in the city of Jakarta, Three in the outskirts of Jakarta
and two in the neighboring city of Bogor.
The next vacancies will be for Oct,Nov 2014 and Jan,Feb 2015
A great opportunity to be part of a highly regarded group of
schools.

View Details
Mon 23 Mar 2015 05:13:08 GMT
Thailand, Bangkok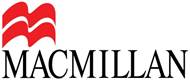 Macmillan Education
Planning and delivering in-depth training to customers, sales teams and distributors including commercial product presentations and methodology talks; providing academic support to customers and sales teams, such as advising on materials, curriculum and ELT solutions; supporting Asia marketing campaigns in terms of planning and developing suitable marketing messages and materials; analysing our own and competitor products / services key features and benefits; and providing editorial feedback.
View Details
Wed 05 Nov 2014 04:59:26 GMT
Vietnam, Ho Chi Minh City
Wall Street English
Do you want to change your life? Do you want to change your students' lives?
The world is full of people who have dreams, dreams of a successful career, dreams about moving abroad, dreams about traveling to far off places. At Wall Street English, we help people realize their dreams. When you teach English with us you'll watch the doors open to a new future for both you and your students.

View Details
Sun 01 Jun 2014 04:40:16 GMT
France, Paris and surrounding suburbs

The Turner Learning Center
TLC - The Turner Learning Center is hiring qualified English teachers:
To teach English between 10 and 20 hours a week to native and non native speakers, between the ages of 6 to 18+, between the 13th September 2014 to 27th June 2015 excluding French school holidays, in the comforts of our students homes.
We offer a very attractive career development plan providing financial, managerial and certified professional progress.

View Details
Wed 24 Dec 2014 04:29:45 GMT
Indonesia, Greater Jakarta Area
EF English First
Our schools are located in the areas of: Depok, Karawaci, Taman Mini , Pejaten , Rawamangun and Bekasi. Service includes on-site classes, one-on-one tuition, international exam preparation courses and extra-curricular activities such as Spelling Bee, Story Telling and other fun activities for the students and teachers.
View Details
Thu 08 Jan 2015 03:39:47 GMT
Vietnam, Ho Chi Minh City, Hanoi, Vung Tau, Binh Duong and Bien Hoa
ILA Vietnam
With over 400 expat staff and 18,500 students, ILA is Vietnam's leading English language school. We currently have twenty training centres around the country, with new centres planned to open soon. Due to our size and focus on professional development, ILA provides teaching opportunities that most schools cannot: become a senior teacher, IELTS examiner, materials developer, academic manager or even CELTA/DELTA trainer. The possibilities are endless.
View Details
Mon 16 Mar 2015 03:35:00 GMT
Australia, Manly Beach Sydney
Sydney English Academy
A great opportunity to work in a supportive and professional environment. Onsite hours from 8.15 to 3.45 incorporating up to 22 hours per week face-to-face teaching plus onsite preparation time. Teaching General English to classes. The successful applicant will have the opportunity to attend monthly Professional Development sessions/Teacher Meetings. Involvement in the school's Social Program will also be an important part of this role.




View Details
Wed 25 Feb 2015 03:23:10 GMT
China, Shenzhen, Shanghai, Guangzhou, Beijing, Tianjin and More
ESL Suite Consulting Co.,Ltd.
For adventurous types seeking an unforgettable experience, China is one of the world's most rewarding destinations. With a surging economy and a rich culture, there is no better place to live, work and explore.
You'll experience the excitement of working in China with the stability of a safe, reliable employer committed to your professional development.
Interviewing now for vacancies starting before May 15, 2015. Teaching experience is preferred but not required. Apply today to learn more!

View Details

* Denotes EU nationals preferred
Job Search Tips
Job search results are shown in date chronological order. In default mode, Total Jobs link shows most recently updated jobs at top. New Jobs includes posts added within the past 24 hours. Advanced Search offers a selection of additional job search criteria. Each page at TEFL.com includes the Find a Job search at top of page, below main menu.