443

Job(s) Found - Click on POSITION to access complete job posting
Fri 12 Sep 2014 22:40:01 GMT
China, Fuzhou, Fujian Province
York English
York English is a progressive language school located in beautiful Fuzhou. We are committed to providing the best quality education possible by giving our teachers the training and support necessary.
View Details
Sat 03 May 2014 22:16:38 GMT
China, Nanjing

Nanjing English First training school
English First Nanjing is part of the world's largest network of language training provider in the world. With three schools in the city and a strong commitment to professional development, we offer year round start dates and a clear career path rising to Director of Studies and beyond. With our total care package including excellent local salaries, flights, accommodation and health insurance, we offer the perfect starting point for a rewarding career.
View Details
Mon 09 Feb 2015 22:09:25 GMT
Colombia, Bogota

British Council
Due to continuing growth, the British Council in Colombia is recruiting hourly-paid English teachers to join the Teaching Centre in Bogota. We need experienced teachers who are prepared to teach both adults and young learners (5 to 17 years). You must be at least CELTA/Trinity Cert qualified and currently living in Colombia. This is an excellent career development opportunity to broaden your academic knowledge and teaching skills. Highly competitive hourly rates and permanent contract offered.
View Details
Thu 16 Oct 2014 22:06:30 GMT
China, Shanghai, Beijing, Guangzhou, Hangzhou, Xi'an, Fuzhou, Wenzhou and more!
TEFL Panda
Top ESL jobs across China. Earn 10,000RMB - 16,000RMB per month! Accommodation, Flight Reinbursement, Work Visa and Full support from TEFL Panda International Team!


School Locations include Beijing, Shanghai, Guangzhou, Shenzhen, Hangzhou, Kunming,Fuzhou, Wenzhou and more!
School type include public pirmary to high school ,university ,Training centers.
Apply today or talk to TEFL Panda to see if teaching in China could be for you!
View Details
Mon 02 Feb 2015 19:44:55 GMT

Spain, Pamplona, Northern Spain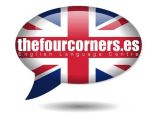 THE FOUR CORNERS English Language Centre
We have a vacancy for an experienced full-time EFL teacher. It's an immediate start, ending on 13th June 2015. However, we're also hoping to recruit the right person for the 2015/16 academic year which starts in September.
View Details
Sat 03 Jan 2015 21:10:44 GMT
Saudi Arabia, multiple locations
Hire Pro LLC
ESL instructor in a vocational school
Students 18-24 years old

View Details
Sun 13 Jul 2014 21:00:14 GMT
China, Xi'an, SHAANXI
EF English First Xi'an
== Teaching Jobs In China's Ancient Capital==
View Details
Sun 15 Jun 2014 19:56:39 GMT
China, Numerous Cities in China
Meten English
Are you a Native English speaker looking for your next exciting oversea adventure?
METEN ENGLISH offers ESL teaching positions in China with a comprehensive salary package, which includes a competitive salary, an accommodation allowance, a flight allowance, a work visa, a comprehensive medical and accidental insurance and other bonuses.
Come and join us, let's experience the fancinating Chinese culture together.
View Details
Fri 16 Jan 2015 19:20:43 GMT

United Kingdom, London
Ka Educa
ENGLISH LANGUAGE TEACHERS / LONDON / DRAMA / FILMAKING / ENGLISH FOR TEACHERS
1.COURSE IN LONDON for secondary school students (12-17 years old) based on different activities (including mainly FILMAKING AND DRAMA, but also science, art, history, etc.) which requires enthusiastic English language teachers with the desire to be in a constant process of improvement and innovation.
2.ENGLISH FOR TEACHERS We also work with Spanish teachers who wish to learn how to teach their subjects in English.

View Details
Sun 22 Feb 2015 18:33:12 GMT
Spain, Cazorla and Alicante Spain
Eurobridge International
The Cazorla camp is a residential camp and the English teachers teach English and are also involved in the activities with the children. We also need a theatre specialist, who will have to produce a theatre show with the children. On the Alicante day camp, we need somebody to co-ordinate the camp. We also English teachers that will teach English and also be involved in the sports and activities with the children.
View Details

* Denotes EU nationals preferred
Job Search Tips
Job search results are shown in date chronological order. In default mode, Total Jobs link shows most recently updated jobs at top. New Jobs includes posts added within the past 24 hours. Advanced Search offers a selection of additional job search criteria. Each page at TEFL.com includes the Find a Job search at top of page, below main menu.