Posted: Fri 13 Jun 2014 05:29:03 GMT
Indonesia, Jakarta and Bogor-Indonesia
Teaching English Abroad ( Jakarta and Bogor -Indonesia )available in Oct,Nov 2014 and Jan,Feb 2015.
EF English First Swara Group
Experience: NO EXPERIENCE REQUIRED
Positions: 17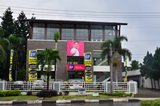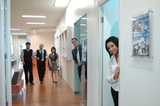 Details of Position
EF English First is a world renowned language institution and we
now have ten schools in our group. Our latest school,EF Bogor
Yasmin opened in March 2012 and it has been a great success.
Our team will help you reach our full potential as a TEFL teacher
; each school has a standardized induction program, regular
training and observations, an extensive TEFL resource library as
well as ,of course, constant support from the Director Of Studies
and teaching team.
You could have the opportunity of working either in the faster pace
of city life or in the quieter green suburban environment. The
schools are located in North, South and West part Jakarta city,
the outskirts of Jakarta and the neighboring city of Bogor. Each
area is unique and has varying features that our teachers enjoy
living and working in. Between the six schools there is an
attraction for every professional teacher.
Indonesia is one of the most beautiful, fascinating and culturally
absorbing nations in the world. As the capital city, Jakarta is a
gateway to the natural and human treasures found throughout the
islands. Jakarta is a busy metropolis, yet it is only a 60-90
minute boat ride to the Thousand Islands; a tranquil weekend
getaway that's a great place for diving and snorkeling with its
vibrant coral reefs, or just to relax and do sunbathing.
A great opportunity to be part of an expanding and highly
regarded group of schools and to experience the beauty of
Indonesia.
Qualifications
We are currently inviting qualified individual to work as
1.Native EFL teachers holding passport from the UK,Ireland,
the USA,Australia, Canada and New Zealand.
As one of the largest groups of schools in Jakarta that
continues to grow; we employ over 65 native speaking teachers.
We are continually looking for EFL teachers with CTEFL ,CELTA ,
University Degree ,preferably English related, Such as :
English, Literature, Education or other English related Majors.
In some cases other qualifications will be considered, depending
on the nature and extent of experience.
A few of our teachers are continuing to the next contract or
even to third, forth or fifth year. some are completing the
contract and we will need replacement for them.
The next earliest vacancies will be for Oct,Nov 2014 and Jan,Feb 2015.
The ideal candidate will be someone whoworks well in a team,has
a positive outlook, likes meeting people, making friends and
has the ability to adapt to living in a developing country
Salary and Benefits
For successful candidates, we offer a comprehensive compensation
package, including :
-Highly Competitive salary
-5 DAYS WORK WEEK ( 2 DAYS OFF IN A WEEK )
-Visa and Work permit
-A return air ticket.
-22 days paid leave
-Accommodation assistance.
-Medical insurance.
-A renewable one year contract.
-A chance to be part of the leadership of a progressive and
expanding group of schools, seeking to consolidate a position at
the forefront of English teaching in Indonesia.

Company Details
Company/Organisation:

EF English First Swara Group
More Company Information

Address:

Jl Arjuna Utara No 1
Tanjung Duren Selatan
Jakarta
West Java
11470
Indonesia


Telephone:

+62 21 56942002

Fax:

+62 21 56942112

Website:

Contact person:

Gusti Amri, HRD Manager
Job Location
Email to a friend
Get Qualified
TEFL.Careers - Search, compare and review Teacher Training Courses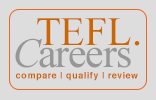 Get TEFL/TESOL certified with an internationally accredited TEFL/TESOL course from the Premier TEFL provider. The TEFL Training College offers Recognised & Affordable Online TEFL/TESOL Courses - Certificate, Diploma, Advanced Diploma & Master Diploma. Enrol today and receive 3 Specialized Short TEFL/TESOL Endorsements absolutely Free! Apply Today!
Click for information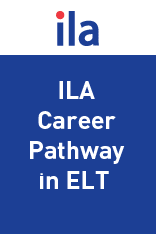 Train To Teach
Whether you're living at home or abroad, you can prepare to teach English language learners around the world with our Master of Arts in Teaching – TESOL delivered online.
Learn more about our online MAT-TESOL
Train To Teach
Next course starts 2nd February 2015 in central Manchester. Only £950 including classroom tuition, tutorial support, teaching practice and guest speakers. BOOK NOW!
www.a2zteachers.com
Accredited TEFL, 6/12 month contracts, competitive salaries, visa sponsorship, orientation plus many more benefits. Optional one week teaching practice in Bangkok before your contract starts. From £595.
Start your Thai TEFL adventure!
The TEFL Training College offers Internationally Accredited & Affordable Online TEFL/TESOL Courses. Enrol today and receive 3 Specialized TEFL / TESOL Endorsements absolutely Free! Apply Today!
www.go-tefl.com