English Foreign Teachers & Principals in China - LearnRoom Kindergarten
Deadline: Thu 31 Aug 2017 00:00:00 GMT
General Intelligence Consulting Ltd.
Experience: 2 YEARS
Positions: 15
Degree Required



Job Summary
1. Assistant Teacher
2. Lead Teacher
3. Principle
(Detailed JD, please refer to Details.

Details of Position
LearnRoom Education Group, affiliated to China Education Service Center Co., Ltd. (CESC), was founded in 2005. Our Mission is: Awake the child's soul, free the child's whole potential. "Learnroom Education" leverage the best concepts and resources globally, now is grown up to one of the best early childhood education brand in China, which owns 16 "Learnroom Children's House" education centers, 8 "Learnroom Kindergartens" and "Learnroom College", our own AMS(American Montessori society) training center, in China. By June 2017, our learning centers membership covers 7,000 children and families in China; our kindergartens serve 600 current students; and more than 500 faculty & employees we have.
With Business rapid expansion in China, we are looking for passionate, out-going, native English speakers, most important, truly loving kids' teachers to join in "Learnroom Kindergarten".
Three level's teachers are now in vacancy, which is 3 Principals, 10 Lead Teachers, 3 assistant teachers and 1 admission director. Different level has different experience and credentials requirement (more detailed in JDs). Please review the basic qualification requirement as follows, extremely welcome to contact us!
************************************************************************************
#Assistant Teacher :
RESPONSIBILITIES:
• Help Lead Teachers with Developing lesson plans.
• Meeting the individual needs of the children.
• Participation in staff and training meetings.
• Interacting with the children to support Montessori method of learning.
• Building teamwork.
• Presenting expectations that are appropriate to the children's age and developmental level.
• Planning and implementing activities that develop self-esteem and social skills. • Must be Able to work with our infants all the way up to our kindergarten class. EXPERIENCE & CREDENTIALS:
• Native level English speakers.
• Bachelor's degree or above.
• 2 years working experiences, Montessori teaching experiences preferred.
• No criminal record
#Lead Teacher:
RESPONSIBILITIES:
• Fully implements the Montessori curriculum in accordance with directives and guidelines for implementation, demonstrates understanding of school's educational programs (e.g. Classroom environment, student work bulletin boards, parent communications boards, classroom management, parent reports, assessments, center management, etc.) • Utilizes Montessori curriculum planning, including Practical Life, Sensorial, Academic (Language/Literacy and Math), and the Cultural Subjects (Science, Art, Music, Health, Geography, and History) and ensures access and equity.
• Acknowledges and encourages diversity and varying viewpoints by providing images and experiences that reflects the local and global communities.
• Uses circle time and Montessori materials according to lesson plans and varies the instructional materials used including contextual, supplemental, teaching bulletin boards, teacher-constructed, audio-visual, activity-based, hands-on, discovery, puzzles/games and tactile.
• Assesses developmental needs of children and works to incorporate individual students' learning, physical and emotional needs through providing a variety of materials and activities that encourage children to explore their environment and develop social skills, problem-solving skills and new ways of thinking
• Maintains accurate and timely educational assessments and progress portfolios for all students assigned.
• Communicating appropriately and professionally with parents and fellow staff • Utilizes Montessori supplemental materials as required by specific classroom or program.
• Maintains professional development requirement for Montessori Certification Standards (AMS or MACTE)
• Maintains licensure requirements as dictated by local or state guidelines.
• Actively participates in on-going professional development as required by school management and operations.
EXPERIENCE & CREDENTIALS:
• Prefer to Montessori (AMS or MACTE) Early Childhood (Ages 2.5 to 6) certified.
• Bachelor degree
• Meets minimum preparation and experience required for certification as an Early Childhood Education Teacher.
• Complies with all state education and licensing standards, and maintains validation of credentials for the position (i.e. Professional development).
• 2+ years of experience in a Primary Montessori classroom in a licensed early childhood development center.
• Strong organizational skills.
• Must be 18 years of age or older.
• No criminal record.
# Principal
RESPONSIBILITIES:
• Developing, articulating and implementing a vision of learning that is shared and supported by the school community;
• Provide instructional leadership for the alignment of curriculum, instruction and assessment through the purposeful observation and evaluation of teachers;
• Develop an approach to improve and maintain a positive culture for learning that capitalizes on multiple aspects of cultural diversity to meet the needs of all children and staff;
• Building professional learning communities to nurture and sustain a school culture and instructional program conducive to accelerated student achievement;
• Create, maintain, and monitor a weekly meeting calendar that allows for faculty and staff collaboration and a school culture focused on rigor and learning for all children;
• Ensuring efficient management of school operations and resources for a safe and effective learning environment;
• Collaborating with families and community members and is capable of responding to diverse community interests by mobilizing community resources;
• Seek and engage in professional activities that foster leadership development; build the capacity of the Assistant Principal and other aspiring leaders;
• Demonstrate integrity, fairness, mutual respect, and high ethical standards; Work cooperatively and interact positively with children, staff and community exercising courtesy and discretion; serve as a role model for staff and students;
EXPERIENCE & CREDENTIALS:
The requirements listed below are representative of the knowledge, skill, and/or ability required.
• Ability to create a team that works collaboratively and promotes high expectations for all children;
• Have knowledge and experience implementing Montessori curriculum;
• Demonstrate positive interpersonal skills and the ability to work effectively with diverse populations.
• Prefers candidate to be bilingual and bi-literate in Chinese
• Master's degree in Supervision and Administration (or other comparable leadership experience).
• Comparable leadership experience includes but is not limited to: school Dean, or Assistant Principal equivalent position; district or central office level Supervisor, Director or Manager.

Qualifications
Basic Qualification:
* Native level English speakers.
* Bachelor's degree or above;
* 2 years working experiences, Montessori teaching experiences preferred;
* Clear criminal records
Preferred Qualification:
* Artistic expertise;
* TEFL/TESOL certificate;
* International Montessori certificate (AMS or AMI preferred)
Salary and Benefits
Compensation:
39,000 --70,000 C$ yearly total cash:
1) Base Salary: 2,500 –5,000C$ monthly.
2) Monthly accommodation Allowance:
4,000RMB (prox.750C$) per month in Beijing city;
2,000RMB (Prox.370C$) Per Month in ChongQing city
Benefits:
1) Company paid AMS(American Montessori society) certification training in needs (Tuition:12,000C$)
2) Paid airfare to China (Economy class flight );
3) Arrival pick and support;
4) 4 weeks hotel accommodation provided upon arrival in China (no housing allowance during accommodation provided);
5) House hunting assistance services;
6) 500 RMB pocket money when arrival;
7) International Healthcare insurance: 50% (<12 months); 80%(<24 months); 100% (>24months) company coverage;
8) Additional paid vacation: 2 weeks (Service year 0.5-1 year); 4 weeks ( Service years more than 1 year);
9) Yearly medical examination;
Job Type: Full-time
Company Details
Company/Organisation:

General Intelligence Consulting Ltd.


Address:

Telephone:

Fax:
Like the sound of this job, but not fully qualified?
Check out our Teacher Training Directory to find a course.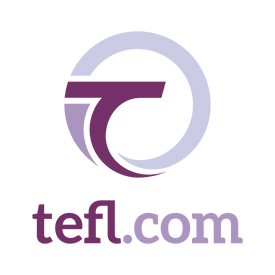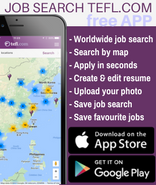 Train To Teach
International and accredited 4-Week TEFL course in Mexico that will upgrade your resume. The most budget-friendly way to travel!
www.tefl.com.mx