371

Job(s) Found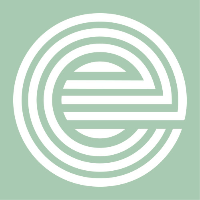 Deadline: Sat 10 Oct 2015 00:00:00 GMT
Spain , Santiago de Compostela, Spain
OELS English
LOOKING FOR A PROFESSOR WHO CAN START ON OCTOBER 5th or at earliest convenience.
SALARY: 1300€ (NET, This is the actual amount received at the end of each month, even if
teaching hours fall below the 30 hour mark.)
30 Teaching Hours // 34 Total Work Load (IN TOTAL, all inclusive, with no homework marking or lesson plan making.)

WE ASK THAT ONLY SERIOUS CANDIDATES APPLY.

View Details

Deadline: Sat 31 Oct 2015 00:00:00 GMT
Italy , Brindisi
Oxford Institute Lecce
We are looking for a dynamic and dedicated ESL teacher with a flair and passion for teaching Young Learners and Very Young Learners. We have one position for an ESL specialist with a proven ability to teach learners in both a Nursery school and Primary school setting in Brindisi.

The job is Monday to Friday from 9a.m.to 12p.m in the Nursery School and then some courses in the afternoon in the Primary and Middle school for a total of 25 hours per week.
View Details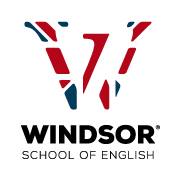 Italy , Putignano (Bari)
Windsor School
Windsor School needs 3 teachers for a fixed term of 8 months.
The school is based in Putignano in the south of Italy, just 40 kms far from Bari.
The contract is up to 25 hours per week. The rate of pay is 1,100 euros after taxes per month.
The accommodation to share with two teachers (each teacher has his own room) is in the center and it is very comfortable. The cost of the rent is €220.

View Details


Deadline: Mon 30 Nov 2015 00:00:00 GMT
Germany , Bamberg
Target Training GmbH
InCorporateTrainer, Target Training GmbH
Are you an ambitious, experienced and committed ESP professional? Quality service means quality staff our success is driven by recruiting, training and retaining the right people. Our growing client base expects the best and our on-going recruitment campaign ensures that we can deliver.
- Full-time 40 hour contract, standard office hours.
- Attractive salary & benefits with Germany's in-house training specialist (start: 2400EUR, 2475EUR (DELTA), 30 days

View Details
Deadline: Wed 30 Sep 2015 00:00:00 GMT
Saudi Arabia , Al-hasa
Kaplan International
The International Institute of Languages is seeking experienced individuals for the role of English Teacher for NITI based at the Al Hasa Campus. Reporting to the Senior Teacher, the successful candidates will be responsible for the delivery of Kaplan's English curriculum to national students who need a solid foundation in English which will allow them to enter employment with one of NITI's partner companies such as Saudi Aramco (the state oil company). You will work in a technologically-advan
View Details

Spain , ARANDA DE DUERO
International Languages Centre
Teachers are expected to cover a wide range of levels and ages, although they will mostly teach general and business English to adults. Experience preparing Cambridge Exams and Trinity Exams is required. Groups of 8 students on average and one to one classes. Educational material provided. International friendly staff able to help integrating in the school and the area. We will help you to find accommodation. The candidate is expected to be responsible, a good communicator and to enjoy teaching.
View Details
Deadline: Mon 05 Oct 2015 00:00:00 GMT
Spain , Barcelona, Valencia, Catalonia
Almondbury
Barcelona/Catalonia/Valencia - Language assistant/English TEFL teacher in Spain req'd for 25 hours per week in a Spanish school following the Spanish national school curriculum. You will work under the supervision of a professional, experienced teacher.
Totally immerse yourself into the Spanish lifestyle and culture.
Gain valuable teaching experience and a free TEFL certification
You will receive a monthly grant, expenses paid and also the option to take up extra paid tuition in your free time.
View Details
Deadline: Thu 15 Oct 2015 00:00:00 GMT
Spain , All over the country
Multilingual Education Development & Support
Becoming a Language Assistant in a Spanish school with Meddeas is a unique experience that will stay with you for your entire life. During one academic year, you will enroll a structured training programme and cooperate with a Spanish school. Moreover, you will add international experience and transferable skills to your CV while discovering a new culture and language and receiving a monthly grant.
View Details
Deadline: Thu 31 Dec 2015 00:00:00 GMT
Saudi Arabia , Various locations
European Centre
European Centre seeks corporate English language instructors (male status applicants only) for its projects in the petrochemicals, utilities and heavy industries sectors. Applications are especially welcome from instructors who take a task based approach to English language teaching. We offer work visas from the get go, leading to iqamas (residence permits) within the first three months of service. We also consider BTEC qualified IT and Business Skills trainer applicants.
View Details

France , Paris and surrounding suburbs
The Turner Learning Center
TLC - The Turner Learning Center is hiring qualified English teachers:
To teach English between 10 and 20 hours a week to native and non native speakers, between the ages of 6 to 18+, between the 14th September 2015 to 25th June 2016 excluding French school holidays, in the comforts of our students homes.
We offer a very attractive career development plan providing financial, managerial and certified professional progress.

View Details

* Denotes EU nationals preferred