411

Job(s) Found


Deadline: Wed 31 Jan 2018 00:00:00 GMT
Spain , VIC, BARCELONA
RMR LANGUAGE SCHOOL
The job entails:
teaching English to mainly school-going children, teens, adults and businesses
term evaluation, exam preparation, staff meetings, student evaluation
preparing students for external exams (Cambridge B1-C2 and TOEFL)
timetable for classes is: some mornings/ afternoon/evenings (4pm-10pm) Monday to Friday and Saturday morning if necessary

View Details


Deadline: Wed 15 Nov 2017 00:00:00 GMT
Spain , La Rioja
ENGLISH INSTITUTE TOAH METHOD
English classes for kids, teenagers and adults.
Full-time job position available.
Contract runs from September up to and including June/July (renewable). In this case, your contract will be running from November to June/July, and if you are renewed your next contract will run from September coinciding with the beginning of the next course. During inactivity periods like July/August, you are entitled to collect unemployment, which will be 70% of your salary
The salary is 1500.00 EURO (GROSS).

View Details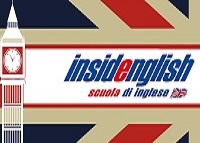 Italy , Torremaggiore
insidenglish
We are looking for an EFL teacher to join our teaching team in Torremaggiore, Puglia. We are looking an enthusiastic teacher, with a degree and a CELTA/TESOL, to start mid to late November 2017 until mid-June 2018. We also have a second position available from January 2018 to mid-June 2018. The job involves 25 teaching hours a week to a variety of age groups and levels in a friendly, supportive school.
View Details


Deadline: Mon 11 Dec 2017 00:00:00 GMT
Recruiting a Business English Teacher in Ivrea for 2 full days a week at the same location, for an immediate start.
- interesting and motivated students
- stable compensation package and training opportunities
- top 5, progressive school, established in 2003
- suitable only for candidates already resident in Italy with previous teaching experience
- please email your CV

View Details


Deadline: Wed 13 Dec 2017 00:00:00 GMT
Italy , Arona (NO)
British Institutes Arona
NORTHERN ITALY (ARONA)
1 TEACHING OPENING AVAILABLE January - June (renewable)
Our school has been a successful activity for 40 years.
We're are looking for a teacher who is willing to teach to children, teenagers as well as adults
We are looking for an enthusiastic ESL teacher, passionate about his/her work and eager to embark on what is sure to be a memorable teaching experience in Italy!

View Details


Deadline: Wed 20 Dec 2017 00:00:00 GMT
Spain , Calle Jorge Manrique 5, Ubeda, Jaen, Spain
English Language Academy S.L.
- Full time contract (24 hours teaching & 10 hours paid preparation/marking/meetings per week)
- Mon- Thu up till 10pm and Fri until 7pm (No weekends)
- Young learner, teenage & adult classes
- Cambridge exam classes
- Ongoing training and support
- Part of a friendly, professional team of 9 teachers
- Own classroom with internet connection and IWB
- Maximum of 12 students in a class.

View Details

Deadline: Sun 12 Nov 2017 00:00:00 GMT
Italy , Bari, Puglia
Lord Byron College
Large, well-established authorised private language school in Bari, South Italy, full member of EAQUALS, accredited Cambridge English, TOEFL, IELTS and DELTA training and test centre, seeks career minded EFL teachers for period from November 2017 or January 2018 to July 2018. We offer a dynamic and supportive teaching environment for both entry level and experienced teachers, help finding city centre accommodation, free Italian courses, and paid in house training programmes.
View Details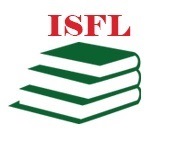 Deadline: Thu 30 Nov 2017 00:00:00 GMT
Russian Federation , Revolution Square, Istra, Moscow region, Russia
Istra School
ARE YOU LOOKING FOR NEW OPPORTUNITIES, CAREER DEVELOPMENT AND NEW FRIENDS?
ARE YOU A NATIVE LEVEL ENGLISH SPEAKER?
ARE YOU THE HOLDER OF TEFL, TESOL OR CELTA? DO YOU HAVE EXPERIENCE TO SHARE?
HOORAY!!!! We've finally found you! 65 000 RUR and a lots of nice things are waiting for you!!!!

View Details


Spain , El Burgo de Osma / San Esteban de Gormaz
Made in England
Made in England Require 2 native level English teachers for 2 small towns in the north of Spain.
- 2 positions for 20-24 hours a week.
- All levels. Maximum 10 students per class.
- Courses for the preparation of Cambridge exams.
- Enthusiastic and dynamic teachers only.
- Live and learn in a rural Spanish town.
Enjoy teaching a variety of students and levels in this low cost, rural area of Spain, where you will live immersed with Spanish peoples language and culture.

View Details

Deadline: Tue 01 Aug 2017 00:00:00 GMT
Russian Federation , St Petersburg
Orange Language Centre
Orange Language Centre is seeking experienced Native level speaker Teachers of English to enhance our large, international team of teachers for the 2017-18 academic year. We are a large and growing English language school and certified Cambridge Exam Preparation Centre. We pride ourselves on our dynamic staff and quality of instruction and welcome teachers from all countries. Now is your chance to be part of a great team and experience Russia with your own eyes and ears.
View Details

* Denotes EU nationals preferred