616

Job(s) Found

Deadline: Wed 31 May 2017 00:00:00 GMT
United Kingdom , London, Reading, Leeds, Worcester, Bury St Edmunds and Edinburgh
Go Languages Worldwide
Non-residential/residential teachers required in summer school for young learners in various locations across the UK. Currently seeking teachers in Worcester, Bury St Edmunds, London, Edinburgh, Leeds and Reading for 2-4 week contracts commencing in July 2017.
View Details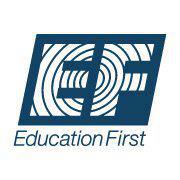 Indonesia , Jakarta
English First Central Jakarta
Pt EF Suma Jakarta is a well-established group of 3 language schools in the centre of Indonesia's Capital city. We are currently looking to recruit degree holders with TEFL/CELTA, for our schools.
Jakarta is a rapidly-developing Metropolis and features all of the expected features of a bustling South-East Asian city, as well as being the ideal launch pad for travel to the many thousands of tropical islands and beaches that surround it.

View Details
Deadline: Fri 30 Jun 2017 00:00:00 GMT
China , Jiashan, Zhejiang, China
EarlyBirds Academic Partnerships
Company Details:
Earlybirds is an organization that works directly with universities and public schools in Shanghai. We are not a recruiter or agency but hire teams of teachers and academic managers for institutions that we are evolving and growing with. We offer a friendly yet professional environment for teachers wishing to experience life in China.
To Apply: Please send your CV/resume to us for now. TEFL certificate, university diploma, passport scan, and references will

View Details

Deadline: Wed 31 May 2017 00:00:00 GMT
Indonesia , Surabaya, East Java, Indonesia
KELT
EFL teacher required for well-established(31years)private language school in Surabaya. Teaching mostly general English to children & adults.Must have practical EFL qualification:CELTA,Trinity(not online,week/weekend intensive)Teachers with an interest in,or experience with, very young learners preferred.Teach 20hours a week,5-day week,8 weeks holiday/year.Salary Rp.13.5 million a month after tax plus increments for experience.Housing,utilities & maids provided.The job starts July 16th 2017.
View Details
Deadline: Fri 30 Jun 2017 00:00:00 GMT
Singapore , Singapore
LCentral English Enrichment Centres
Working at LCentral is a rewarding experience. Not only do you receive thorough training in the teaching of reading, you also get to experience on a daily basis the pleasure of helping children achieve important milestones on their path to reading and English success. You will also work with students in primary school who will often amaze you with their English ability. 
We also provide ongoing professional development that helps you become a more effective teacher.

View Details
Deadline: Thu 15 Jun 2017 00:00:00 GMT
Thailand , Thailand
Media Kids Academy
MediaKids Academy is offering full- time positions in Thai government high-schools and Primary Schools in the following areas listed below:
Posted in Ajarn.com for June start positions on the following provinces
1. Chonburi
2. Prachinburi
3. Samutprakan
4. Pathumthani
5. Chacheongsao
6. Lopburi
7. Lampang
8. Chaiyaphum
9. Korat
10. Khonkaen
11. Surin
12. Udonthani
13. Ubon Ratchathani
Teaching English for communication development; speaking, listening, and increasing confidence in comm

View Details
Deadline: Mon 31 Dec 2018 00:00:00 GMT
China , C709 Xiang Sheng Jie,zheng zhou, henan, P.R.China
Zhengzhou Zhongsheng Education Service Co. Ltd
We have a wide variety of teaching positions on offer in locations all over China. Our positions available from 3 years kids to adult, from English language teacher to Art and sports tutors. No matter what area you perfer, we can find a right position for you.
View Details

Deadline: Wed 31 May 2017 00:00:00 GMT
China , Xiaoshan, Shaoxing, Jiaxing, Ningbo
EF(Xiaoshan, Shaoxin, Jiaxing, Ningbo)
Teachers in Xiaoshan have a high focus on classroom practice, planning classes, continual professional development and service provision. We are a passionate group who understand that working as a teacher is a collaborative vocation.
We currently have 22 teachers on staff who hail from the US, the UK, Australia, South Africa, Canada, South Africa and of course China. Teachers range in experience from those who have just qualified to teachers with over nine years' experience.

View Details
Deadline: Mon 31 Jul 2017 00:00:00 GMT
China , Shanghai
Shanghai Learning Education and Training Co Ltd
Responsibilities
· Planning and delivering lessons to young learners (ages 3-15)
· Using electronic media and courseware to teach English efficiently and effectively
· Evaluating student progress and providing ongoing guidance for improvement to their parents
. Participating in ongoing training sessions
· Participating in social activities with students organized by your school

View Details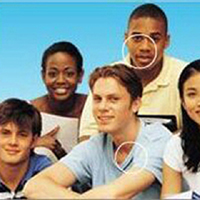 China , Beijing and other cities
GTunion
Great teaching jobs in China . Teach and travel to china !
We offer Free flight tickets to china , and 1500USD Relocation fee

View Details

* Denotes EU nationals preferred