420

Job(s) Found
Deadline: Mon 29 Feb 2016 00:00:00 GMT
Indonesia , Punchak, West Java, Indonesia
Language Solutions International
Two Local National Indonesian teachers required for 6 month Technical English Teaching position in Punchak, West Java. Salary from 15 million Rupiah per month and includes hotel accommodation and meals.
View Details

Deadline: Thu 31 Dec 2015 00:00:00 GMT
China , Guiyang and Zunyi
Interlingua School
We are looking for teachers with a high level of energy, great teamwork and who posses a great deal of creativity. We offer many opportunities for teachers that enjoy teaching. For example, we have the Scouts of Interlingua, which gives teachers the chance of exploring and learning about the great outdoors with their students. We also offer music lovers the chance for them to teach performing arts, such as dancing, theater, or playing a musical instrument. Come join the Interlingua family!
View Details
Deadline: Tue 05 Apr 2016 00:00:00 GMT
China , WSE located cities
Wall Street English(China)
Wall Street English: Who are we?
Change your Future through learning, culture, and community.
Wall Street English is the premier provider of English instruction for individuals and corporate clients around the world. Our proprietary and innovative Wall Street English Method integrates the best of proven teaching approaches to provide the most effective English language education available to adults. Students listen, speak, and practice English under the tutelage of native English speaking teach

View Details


United Kingdom , Kensington, London
Discovery Summer
Qualified EFL teachers needed for summer work in London (Kensington and Kingston). Teaching juniors aged between 7-13 years. £15.30-£20.40 per hour for 17.5, 26 or 35 hours per week. Non-residential.
View Details
Deadline: Mon 29 Feb 2016 00:00:00 GMT
Online English , Online
Vimbox (Skyeng)
We are looking for a Native Level English Speaking teacher to join our dynamic and fast-growing team.
View Details
Taiwan , Taipei
Prime Teachers
Prime Teachers is recruiting Business English teachers for a leading Business training firm in Taiwan. This is a fantastic position for established Business English trainers, with an attractive remuneration package and in a great location.
View Details

Deadline: Fri 26 Feb 2016 00:00:00 GMT
United Kingdom , Manchester
British Council
The British Council is looking for suitably qualified and experienced IELTS Examiners to examine for Academic and General training IELTS under UKVI testing conditions in Manchester.
View Details

Deadline: Fri 13 May 2016 00:00:00 GMT
United Kingdom , Nationwide
Stafford House
Are you looking for an enjoyable yet challenging summer teaching position in a supportive and professional environment?
If so, we have both residential and non-residential teaching positions in 13 prestigious locations across the UK.
A teacher- friendly syllabus provides our team with a perfect foundation for effective and creative language teaching.

View Details
China , (1) Shanghai (2) Jinhua, Zhejiang province
EF Academic Partnerships
EFL teaching vacancies at universities in Shanghai and Jinhua, Zhejiang province, with support from Education First.
View Details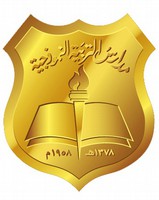 Saudi Arabia , Saudi Arabia, Riyadh Al Tarbiyah Al Namouthajiyah Schools
Al Tarbiyah Al Namouthajiyah Schools
We are looking for adaptable and enthusiastic team members who are organized, professional, and student-focused.
View Details

* Denotes EU nationals preferred