486

Job(s) Found

Deadline: Fri 30 Sep 2016 00:00:00 GMT
China , China
The Walt Disney Company Ltd.
We are looking for passionate and out-going English as a second language teachers. You'll get to discover a new culture, inspire children to learn a new language and, grow and develop your own skills in ways you never dreamed. It's all possible at Disney English.
Disney will give you the opportunity to learn, grow, teach and lead – apply now!

View Details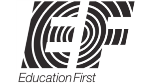 Deadline: Wed 31 Aug 2016 00:00:00 GMT
China , Over 50 cities throughout China
EF Education First
• Delivering lessons to children ages 3-18
• Using electronic media and EF's award-winning ESL courseware
• Providing ongoing guidance for improvement to both students and their parents
• Facilitating out of class exercises
• Participating in social activities with students organized by your school

View Details
Hong Kong , Causeway Bay, Hong Kong
miniMinds
We offer a diversity of teaching opportunities in a small group setting - ranging from phonics and oral conversations for kindergarteners to creative and analytical writing for primary and secondary students. Besides teaching, our teachers are also involved in curriculum building effort, teachers' workshop and other development programmes to support teachers' personal and professional aspiration and growth.
View Details
China , Teach in Dongguan and Quanzhou, China
Balboa City School International Recruiting
Teach in Public High Schools with Balboa City School International Dual Diploma Program. Earn a minimum of 14,000 RMB for 25 total hours of teaching as well as office hours. These positions are for educators with at least 2 years teaching experience.
Contact Michael Wisner via the link below.
USA Phone- 1-619-535-7541
Skype- michael.wisner7
M-F Pacific Time Zone USA 10:30 am to 6:30 pm

View Details

Deadline: Mon 31 Oct 2016 00:00:00 GMT
Spain , BENIFAIO
Centro Formacion Nathalie
We wish to recruit a talented and efficient EFL teacher to complete our team for the coming academic year with a strong sense of loyalty and a positive approach to working in a close-knit team.We prepare all levels up to C2 inclusive.
The teacher will help me with the coordination of the Cambridge exams preparations,
If required the teacher will be happy to work in a different english camps in Spain, England and Ireland.
View Details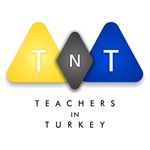 Deadline: Mon 19 Sep 2016 00:00:00 GMT
Turkey , Turkey
Teachers In Turkey
The most secured ELT positions in the most respected private schools all around Turkey. Teachers in Turkey is a company composed of a group of English Language Teachers. Educational training,personal assistance and legal support. Re-positioning. Educational consultancy. Teachers in Turkey provides teachers a wonderful opportunity to live and work in the "cradle of civilization" and experience the fusion of the East and the West.
View Details
Italy , Southern Italy
Saxoncourt
Teach English in Taranto, Italy with Saxoncourt
Applications are now being accepted for positions to start on 5th September. Experience teaching Cambridge exams is preferred.

Only those with the right to work in the EU will be considered.

View Details


Deadline: Wed 31 Aug 2016 00:00:00 GMT
Spain , El Burgo de Osma / San Esteban de Gormaz
Made in England
Made in England Require 2 native level English teachers for 2 small towns in the north of Spain.
- 2-3 positions for 16, 20, 22, 24 hours a week (possibly more)
- All levels. Maximum 10 students per class.
- Courses for the preparation of Cambridge exams.
- Enthusiastic and dynamic teachers only.
- Intergrate in a rural Spanish town.
Enjoy teaching a variety of students and levels in this low cost, rural area of Spain, where you will live immersed with Spanish people´s language and culture

View Details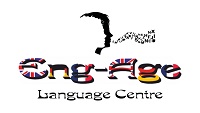 Deadline: Mon 15 Aug 2016 00:00:00 GMT
Spain , Marin, Pontevedra
Eng-Age
Small language centre in Marin, Pontevedra, Spain is looking for hard working, flexible, native level English teachers who are especially interested in working with young learners.
View Details

Deadline: Thu 30 Jun 2016 00:00:00 GMT
Spain , Sanlúcar de Barrameda
The CALEDONIA School of English
The Caledonia School of English (1993), a highly prestigious language school on the SW Andalusian coast, is seeking a committed, qualified EFL teacher to complete its teaching team for 2016-17.
Our teachers are responsible and positive with Cambridge exams experience. We are a long-standing Cambridge Examination and Preparation Centre located in spacious, modern, high-tech, excellently-equipped premises. We provide on-going training and only employ dynamic teachers who have the will to succeed.

View Details

* Denotes EU nationals preferred