Teacher Training Directory - United Kingdom
Languages Training & Development
Windrush Court, 56A High Street,
Witney
Oxford
United Kingdom
OX28 6ET

Tel: 01993 708637
Email: Click to email

Course: Cert TESOL (TCL)
Location: Witney, UK
Final Qualification: Trinity College London Certificate in TESOL

Course: DIP TESOL (TCL)
Location: Witney, UK
Final Qualification: LTCL Diploma in TESOL

Course: Collaboration to Assist in Vocational English (CAVE)
Location: Hungary
Final Qualification: Internal Certification

Description:
Languages Training & Development is a specialist provider of teacher training courses and has been in operation since 1996. We specialise in securing funding from various sources, including government, to support our programmes allowing us to offer them at a highly subsidised rate. For example, our 5-week intensive Cert TESOL programme costs only £250 and our Diploma £520.

At present, we have access to the European Union's Erasmus Plus scheme. Our programmes therefore, include a supported training placement with our partners, Szent Laszlo Technincal School, based in Szekszard, Southern Hungary. This arrangement offers course participants the possibility to obtain experience with both our learners in the UK (mixed nationality / language adult learners)and younger learners in a monolingual environment in Hungary. All travel to Hungary and accommodation while there is covered by the EU funding and is accessible to all EU nationals and citizens of several other Erasmus Plus partner countries.

We also offer the opportunity for the supported work placement in Hungary to those who have recently undertaken the initial Certificates such as CELTA or Cert TESOL. You accompany one of our training groups to Hungary, where you will deliver some group and 1:1 teaching assisted by us in your planning. Participants find this an excellent way to ease them into teaching. As with our other programmes travel and accommodation are covered and there is a small bursary.

Programmes are run throughout the academic year and we can advise on accommodation for those attending from outside the area.

For more information on our programmes, please ring us on 01993 708637 or email us.

Visit us at:
Languages Training & Development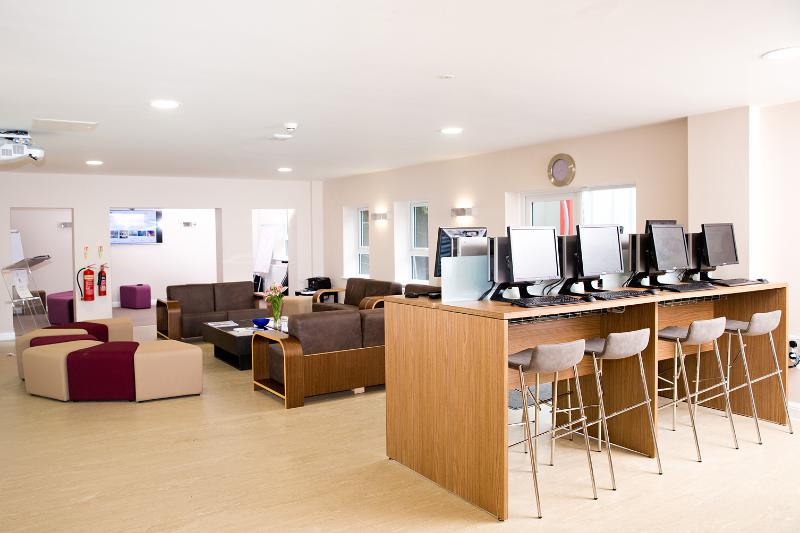 Regent Cambridge
Contact: CertTEALS + CTESOL
119 Mill Road
Cambridge
Cambridgeshire
United Kingdom
CB1 2AZ

Tel: +44 (0)1223 312 333
Email: Click to email

Course: CertTEALS
Location: Cambridge
Final Qualification: CertTEALS and CTESOL

Description:
The Certificate in Teaching English as a Life Skill is an initial qualification for English teachers in UK and overseas accredited by Trinity College London. This course focuses on teaching English as a life skill, that is, to develop the ability to function effectively in English in an international world. A proficient TEALS practitioner focuses on the life objectives of the learner
and has the skills, knowledge and confidence to help them to overcome barriers to effective communication and realise their objectives through English.

Successful candidates receive two certifications: the Certificate in Teaching English as a Life Skill (CertTEALS) and the Certificate in Teaching English to Speakers of Other Languages (Trinity CTESOL). Upon successfully completing the course, the newly qualified teacher can teach at all British Council accredited schools worldwide.

The course is held twice a year for 4 weeks.

Course dates in 2017:

19/06/17-04/07/17
28/08/17-22/09/17

Visit us at:
Regent Cambridge
University of Hertfordshire
Contact: MA Teaching English to Speakers of Other Languages
Hatfield
Hertfordshire
United Kingdom
AL10 9AB

Tel: +44 (0) 1707 284800
Fax: +44 (0) 1707 284870
Email: Click to email

Course: MA Teaching English to Speakers of Other Languages
Location: University of Hertfordshire, School of Humanities
Final Qualification: MA

Description:
The MA in Teaching English to Speakers of Other Languages (TESOL) at the University of Hertfordshire is a one year programme for graduates in English, with little or no teaching experience who want an initial preparation course in English Language Teaching at post-graduate level.

The programme gives an in-depth introduction to the teaching of English and provides a strong practical foundation for future development. A practical teaching element is a central feature of the programme; students will participate in practice teaching sessions throughout their study period. It is a twelve month full-time programme.

The two taught semesters (Semester A & B) are examined by coursework and lead to a Post-Graduate Diploma in the Teaching English to Speakers of Other Languages. These are followed by a dissertation in Semester C (June - September), successful completion of which will lead to an MA (TESOL).

The programme will cover the following areas:

- A practical introduction to the teaching of English
- A teaching and learning-focused study of the English Language, including grammar, pronunciation, vocabulary, texts, and genre
- Study of the extent and range of uses of English
- Theoretical insights into how languages are learned
- Methods of English language teaching and practical teaching sessions including needs analysis, syllabus design and materials production and evaluation, incorporating use of technology and testing
- Research methods - preparation for research and dissertation
- Dissertation - which will involve some collection and analysis of data

Visit us at:
University of Hertfordshire
Train To Teach
The International TEFL Institute offers accredited, tutor assisted, all-inclusive Online TEFL Courses – Certificate 120 hrs & Master Diploma 250 hrs. Teach English Abroad and Travel the World. Enroll Today.
Click to find out more.
All online TEFL Courses include: Teaching English to Young Learners, Teaching Business English, Teaching English One-to-One & Grammar Awareness. Unbeatable Value!
www.go-tefl.com
Become TEFL qualified in sunny Malaga in southern Spain or wonderful Rome. Get your passport to live and work in Spain, Italy or anywhere around the globe. EARLY BIRD FEE!
APPLY NOW!
Over 35,000 students successfully trained, free guide to TEFL, free lesson planning workbook, access to thousands of teaching jobs. Book your TEFL course now!
www.tefluk.com
With a TEFL Org UK certificate you could be working abroad within weeks. Tutor-supported, accredited, all-inclusive courses perfect to explore the world & inspire others.
www.tefl.org.uk
International and accredited 4-Week TEFL course in Mexico that will upgrade your resume. The most budget-friendly way to travel!
www.tefl.com.mx