Director of Studies, TEFLQ teachers, TEFLI teachers and Activity staff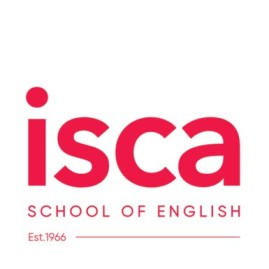 Experience: 1 YEAR
Number of positions: 10
Degree Required
Short Term/Summer job
Details of Position
Join the Isca School of English this summer and be part of our small professional team welcoming students aged 14-17 for a fun summer in Exeter. Our students come as individuals or in small groups, on 2, 3 or 4 week courses. The majority come from France, Spain, Italy, Switzerland and Germany. They integrate well, work hard, have fun and are fun to teach! The maximum group size is 12. Founded in 1966. Isca is a permanent school on one site in Exeter. It is an attractive environment in which to work. The EL Gazette has named The Isca School a "Centre of Excellence" based on the result of our British Council inspections every year since 2013. We were awarded 13 strengths in our 2017 British Council inspection including teaching, academic management, staff management, learning resources, course design, learner management, premises and facilities, care of students and care of under 18s.In 2022 we went through our compliance inspection successfully.
We are looking to fill the following posts:
TEFLQ and TEFLI teachers, and Activity Leaders
Are you looking for an enjoyable and professional position this summer in a supportive and dynamic environment? Join the Isca School of English in welcoming students aged 14-17 for our summer season in Exeter (18th June 27th August).
We are looking to fill the following non-residential posts although we do help you find accommodation if needed:
.
TEFLI I and TEFLQ teachers
Weekly Salaries range from £694.00 to £818 per week dependent on qualification (including holiday pay of 12.07% of total gross salary and induction).
18 teaching hours per week, split over 5 days
Planning time built in, with support from our DOS
Welfare and activity support in addition to teaching responsibilities
Roles on our three-week Cambridge preparation courses are also available. Please ask.
Main duties for all teachers
1. Effective delivery of 18 hours of EFL lessons per week based around a prescribed course book and supplemented with further materials, either from our own extensive range of resources or teachers own materials.
2. Each class has two teachers: a main and a second teacher. You will plan and teach your class as the main teacher for 13 hours per week and plan the lessons for the second teacher of your class for 5 hours per week. While your second teacher is teaching your main class, you will be teaching another class as its second teacher,
3. Completion of a detailed scheme of work every Friday afternoon with full details for your main class lessons for the entirety of the following week.
4. Liaison with your second teacher, explanation and handing over of your scheme of work for his/her lessons for the week ahead, every Friday afternoon. Ad hoc communication with your second teacher on at least a daily basis.
5. Attendance at daily staff meetings at 9 am.
6. Attendance at weekly CPD sessions led by the DOS or a Senior Teacher/teachers on Friday afternoons
7. Participation in our system of classroom observation and appraisals
8. Participation in our ongoing system of drop-in classroom observation
9. Monitoring student progress. Delivery and recording of weekly progress tests. Delivery and recording of weekly one-to-one tutorials.
10. Writing and delivering student reports for departing students to the DOS by Thursday lunchtime of their final week.
11. Providing handover notes and support to any cover teacher or teacher taking on one of your main class students
12. Providing feedback to the management team on all relevant aspects of the summer school programme both during and post course
13. Maintaining the following on a daily basis:
Class register for both main and second class
Classwork record for both main and second class
Prepare all photocopying for the following day's lessons, to be left in your classroom.
14. Create and maintain classroom displays personalised to your students and their level
15. Participation in the social programme in a supervisory/active role, organised by the school by rota.
Specific obligations:
a. One evening activity per week
b. One full day Saturday excursion for every two weeks of a contract
c. One half day Tuesday excursion fortnightly
d. Accompanying students to afternoon sports every Thursday afternoon throughout contract.
Senior teachers: Provision of CPD session(s) in consultation with the DOS
All staff must undergo a DBS check, which will be paid for by the school. Staff must provide a record of a national Police check if working abroad. References will be taken up. Any gaps in your CV work history must be explained fully. Copies of all relevant certificates must be sent prior to interview.
Activity leaders
Salary depends on hours worked but we are a living wage fair employer.
Experience desired but not required
Role involves: airport meets, First aider on excursions and activities, Organisation of students on activities, welfare involvement, paperwork as necessary
Come and enjoy a summer working with us in Exeter, Devon, one of the most beautiful places to live in the UK!
Degree Required

Applicants should have one of the following required qualifications:
Cambridge CELTA, Trinity CertTESOL, Cambridge CELTYL, BA TEFL, BA TESOL, Cambridge DELTA, Cambridge DELTA Online, Cambridge CELTA online, Trinity DipTESOL, Trinity CertIBET, Masters MA TESOL, Masters MA TESOL, Trinity Joint CertTESOL

Teaching experience: 1 years

Native level English speaker preferred


Qualifications
TEFLQ teachers:
Cambridge DELTA, Cambridge DELTA Distance, Trinity DipTESOL, MA TESOL,MA TEFL. PGCE with TEFL (CELTA in this case only)
TEFLI teachers:
Cambridge CELTA, Cambridge CELTA Online, Cambridge DELTA, Cambridge DELTA Distance, Cambridge CELTYL, Trinity CertTESOL, Trinity DipTESOL, Trinity CertIBET, Trinity Joint Cert TESOL, Trinity TEYL

Teaching experience: 1 year

Native level English speaker preferred
Salary and Benefits
General English Teachers (18 teaching hours + involvement in social programme)
CELTA: £694.83 including 12.07 % Holiday pay/week. Annual salary £36,131.16 including HP at 12.07%
Diploma: £818.11 including 12.07% Holiday pay/week. Annual salary: £42,500.77 including 12.07% Holiday pay

Cambridge Exam Preparation Teacher (B2 First/C1 Advanced)
CELTA with Cambridge exam experience:£750.86 including 12.07% Holiday pay. Annual pay paid pro-rata £39.045.18 including holiday
DELTA with Cambridge exam experience: £874.14 including 12.07% Holiday pay. Annual pay paid pro-rata: £45,455.49 including Holiday Pay of 12.7%

Returning teachers receive a weekly increment
Job Location
Job Summary
TEFLQ, TEFLI teachers, and Activity Leaders are required this summer by the Isca School of English Exeter, UK. We have mainly European teenagers following 2, 3, or 4-week courses during the summer and are open this year from June 19th to the end of August. This is a non-residential role. We are a small friendly family-run school and look forward to working with you this summer.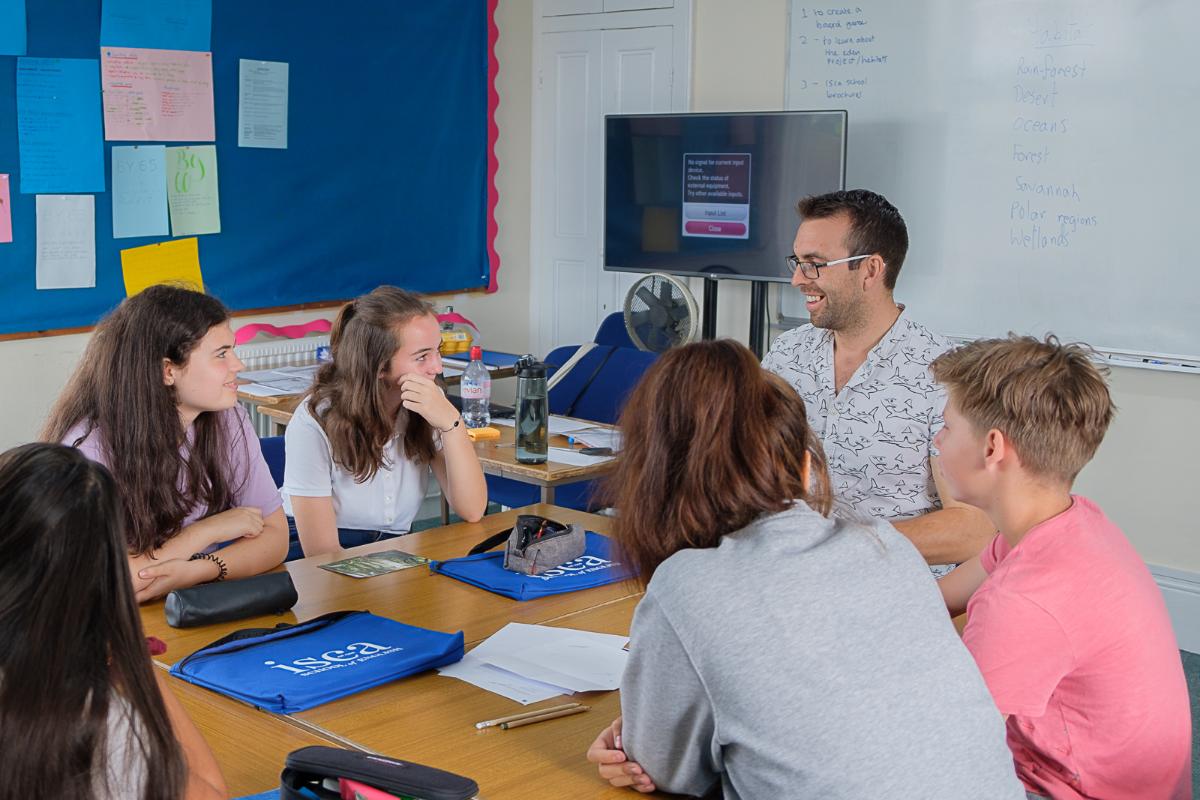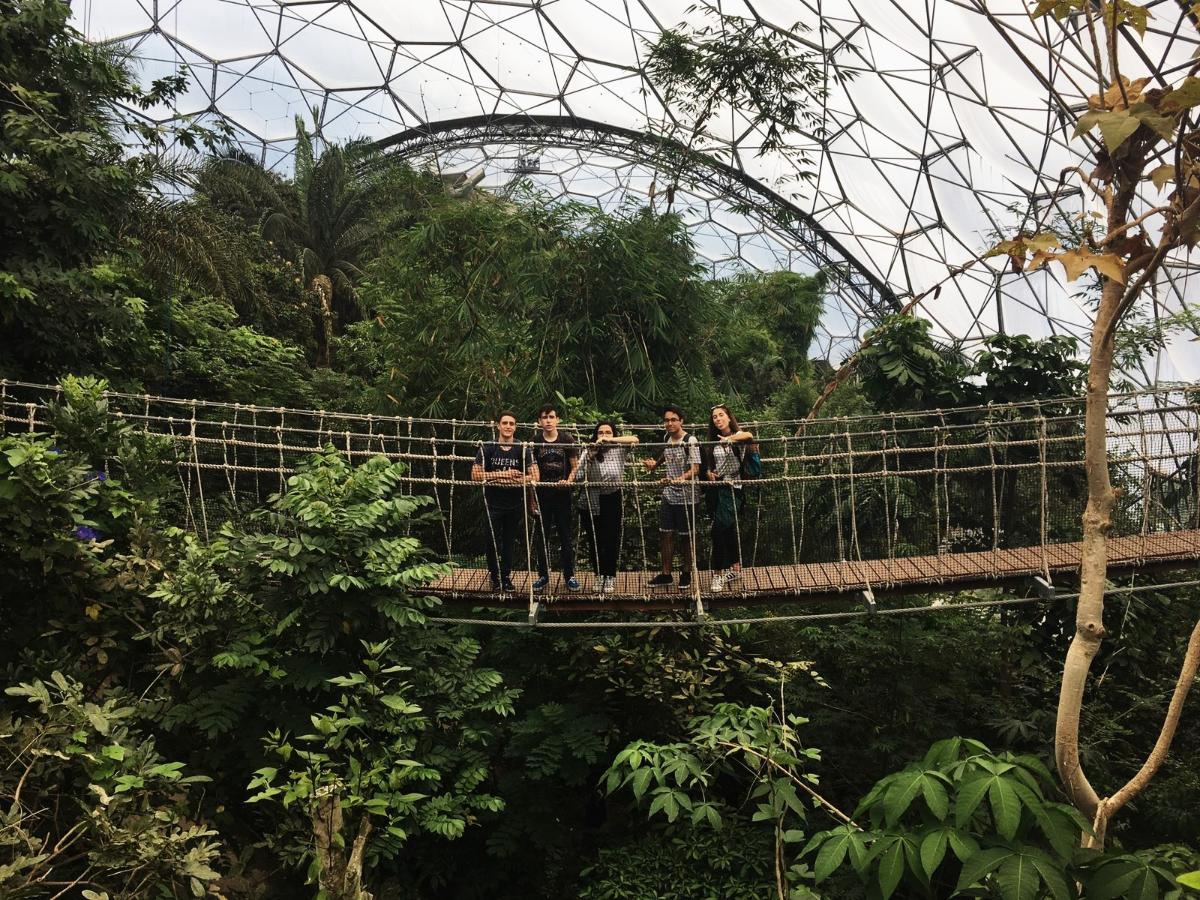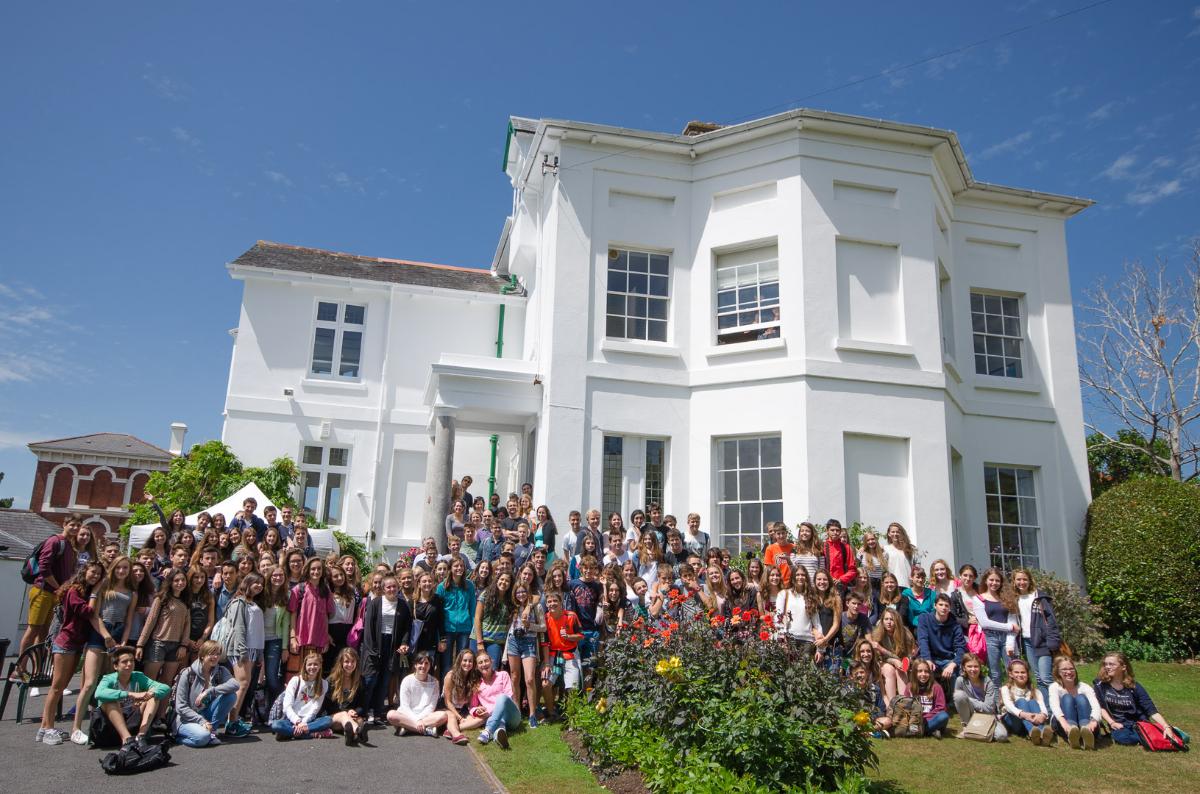 Learn how to teach English confidently and get the most prestigious TEFL Certificate! Small groups, personal approach and individual support. Highly qualified, experienced and supportive team of tutors. Very high pass rate!
www.teflcertificates-avo.com
Accredited 4-week TEFL course in Prague with job guidance worldwide. Our graduates are teaching in 60+ countries.
Click to find out more.
Reach more than 100,000 potential students each month with Train to Teach targeted advertising via our platform, social media, apps & newsletters.
Download our Advertising Media Pack
Step this way and join us in Chiang Mai, Thailand for an opportunity to teach English to the World: 4 weeks of onsite training including 6 observed teaching practices at local schools followed by a job guarantee.
www.seetefl.com