English Teachers & Excursion Leaders
Deadline: Fri 06 Jan 2023 00:00:00 UTC
Deadline: Fri 06 Jan 2023 00:00:00 UTC
United Kingdom: London.
Experience: NO PREFERENCE
Number of positions: 15
Degree Required
Details of Position
TEACHING POSITIONS
Teachers are required for face-to-face General English classes with high-achieving learners at CEFR C1 and C2 levels.
Successful candidates will:
- deliver engaging English language lessons with a communicative focus to classes of teenagers and young adults
- adopt a communicative approach to learning that maximises the time learners spend speaking English
- encourage learners to discover new language by engaging in structured, personalised tasks with real-life applications
- regularly engage in delayed feedback and push learners to improve their English through targeted error correction
Candidates will be required to:
- plan and deliver engaging, motivating lessons with clear learning objectives
- promote enthusiasm for learning
- ensure that individual students' personal learning objectives are fulfilled
- set and correct daily homework exercises
- adhere to British Council guidelines and best practice
- keep accurate records of student performance and progress
- provide a safe, positive learning environment for all students at all times
EXCURSION LEADER POSITIONS
Excellent geographical and cultural knowledge of London is essential, as well as an enthusiastic, outgoing and professional disposition.
Excursion leaders are required to:
- lead groups of teenage students on excursions to various cultural and historical places of interest in and around London including museums, art galleries, parks, palaces, etc
- possess excellent communication and interpersonal skills
- have a commanding presence when speaking to groups of people
- convey enthusiasm and generate interest in Londons historical and cultural heritage
- supervise groups of students to cross roads safely and navigate busy public places ensuring that no one gets lost or left behind
- supervise the safe passage of groups of students on underground and overground trains, lifts, escalators and around stations
- ensure the safety and well-being of all students at all times
- be alert and attentive to individuals pastoral needs
- prepare relevant activities to be carried out on location wen required
- liaise in a courteous and friendly manner with Senior Teachers and Academic Managers who are travelling with groups of students
WORKING AT STAY CAMPUS LONDON
SCL have three North London campuses in Camden Town, Kentish Town and North Acton. Our residential facilities are among the most modern and well-equipped in the industry. All classrooms are fitted with interactive smart screens and facilities include on-campus cinemas, gyms, cafes, canteens and social areas.
Please note, all selected candidates will be required to undergo an enhanced DBS check (paid for by the company) and sign a Declaration of Suitability to Work with Children prior to their appointment.
All candidates are required to complete Level 1 Safeguarding training prior to their appointment.
Proof of identity and qualifications, as well as eligibility to work in the UK, will be required at the interview. References will be followed up, and any gaps in employment will need to be explained.
Successful candidates must also be prepared to attend an unpaid induction session prior to their contract start date
Email addresses and contact phone numbers of two referees must be provided. At least one referee must be a current or previous employer. Both referees will be asked if there is any specific reason why candidates may not be employed to work with persons under the age of 18.
Desirable Personal Qualities at SCL:
- Ability to build rapport with teenagers
- Imagination and creativity
- Problem-solving skills
- Empathy and patience
- Strong written and verbal communication skills
- Organisational skills
Degree Required

Native level English speaker preferred


Qualifications
We welcome applications for teaching positions from candidates with CELTA, DELTA or equivalent Trinity qualifications. We also welcome applications from candidates with PGCE or higher education certificates in relevant subjects such as Education, Linguistics, Pedagogy, SLA, etc.

SCL teachers have extremely high expectations of their learners and love creating and sharing their own fun and dynamic lessons with each other in a rewarding and supportive culture of mutual development. Our friendly and dedicated Academic Team are never too busy to lend a hand.

Applicants will have proven teaching experience with teenagers and young adults.

Applicants must be graduates and, ideally, will have had experience in Cambridge Suite and IELTS exam preparation classes.

Excursion guides will be familiar with London's main sites of historical and cultural interest and have experience in moving around the city using the underground and overground.
Salary and Benefits
Teaching Positions

Basic hourly rate for teachers with CELTA or equivalent level-5 qualification is £18.00 per contact hour.

Teachers with DELTA or equivalent level-6 qualification receive a basic hourly rate of £21.00 per contact hour.

Highly competitive excursion leader rates.
Job Location
Job Summary
Teachers are required for face-to-face General English classes with high-achieving learners at CEFR C1 and C2 levels.

Excursion leaders are required to lead groups of teenage students on excursions to various cultural and historical places of interest in and around London including museums, art galleries, parks, palaces, etc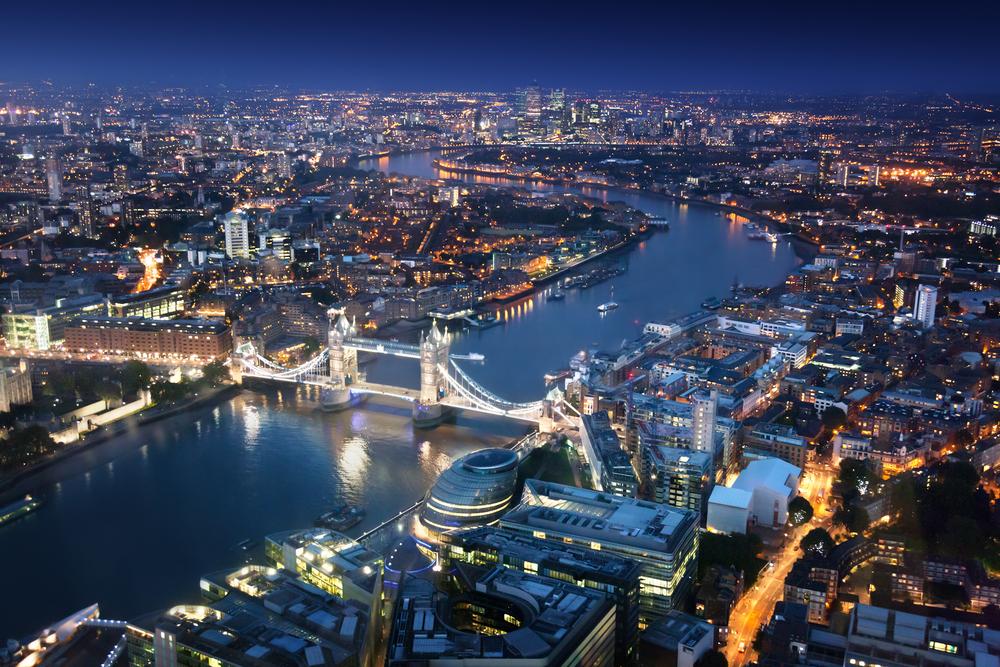 Step this way and join us in Chiang Mai, Thailand for an opportunity to teach English to the World: 4 weeks of onsite training including 6 observed teaching practices at local schools followed by a job guarantee.
www.seetefl.com
Reach more than 100,000 potential students each month with Train to Teach targeted advertising via our platform, social media, apps & newsletters.
Download our Advertising Media Pack
Get your worldwide recognized, Via Lingua International TEFL certificate in this fascinating city and start teaching English wherever you like.
www.tefl-turkey.com
Prestigious, internationally recognised, 4 week, onsite, face-to-face intensive TESOL programme. Enroll on our first course in 2023 and get a special discount.
www.tesol-turkey.com