One Primary Age Teacher and One Teenage Specialist
Deadline: Wed 31 Aug 2022 00:00:00 UTC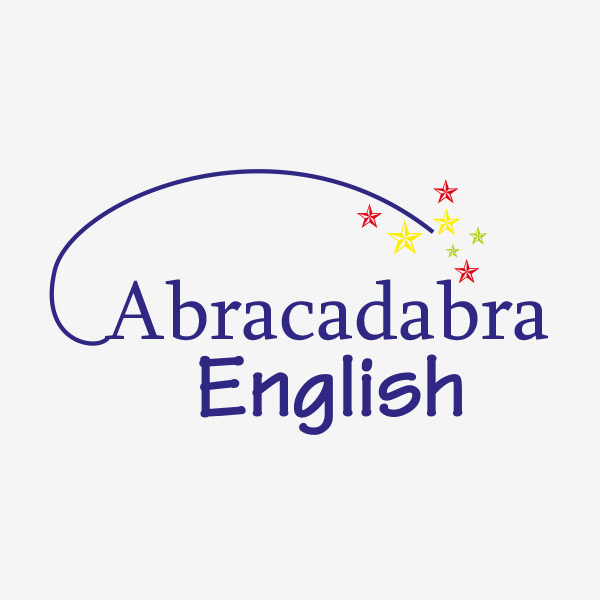 Deadline: Wed 31 Aug 2022 00:00:00 UTC
Spain: Segovia.
Abracadabra English
Experience: 1 YEAR
Positions: 2
Job Summary
Seeking 2 totally different teachers for 1 united team of 8.

Same timetable (Mon - Thurs 4-9pm. Classes of 6-8 students.) Different age groups. One post will be almost exclusively from 5 to 11s, the other predominantly teens, many of them preparing PET and FCE.

Energy essential and an ability to praise and encourage while using variety.

Team-working is a plus, planning and activity preparing together.

A love of the English language and using it correctly is a must.
Details of Position
Based in Segovia, at the top end, just 10 minutes brisk walk from the aqueduct, we have a building comprised of 6 airy classrooms with big windows, a resources room and a secretary's office. Although we have over 500 students, we aim to be a friendly, approachable academy, paying attention to detail and catering for all our students' needs while helping them towards their goals.

The very younger learners have shorter classes to maintain their interest and not overtire them, filled with a large number of quick pacy activities. Singing, dancing, finding, repeating, identifying, responding, choosing, watching and listening are all practised. Writing individual letters in sand and foam leads on to pencil and paper and magnet letters. Regular stories and Jolly Phonics are incorporated to provide a solid base. Confident speakers emerge, with high levels of accuracy and an ability to construct sentences and phrases, not just loose words.


Progression continues through all the primary year groups, dominating the past simple tense, encountering the present perfect and its many uses and using comparatives and superlatives fluently. Activities in the park, myths and legends, creating board games and studying adjectives of personality through Roald Dahl films are all in the Schemes of Work.

None of the infantil or primary classes follow text books as this is what they do at school. An emphasis on learning with fun and by doing and discovering has been proved to work. The Schemes of Work include the topics, the grammar and vocabulary and the time to be spent on them, with each teacher creating the classes to suit both the teaching style and the learning styles. Humour, music, drama, video clips, competitions and projects are all welcome. While many classes will have similarities, just as each teacher is unique, so are the students and the lesson plan will be tailor-made for the students in each class.

Most teens are preparing for Cambridge exams, several are solidifying their English and others are maintaining it. The majority have text books and 1 year or 2 year objectives.

Adults and business classes follow a similar pattern, with different vocabulary sets and a conversation group.

Not only do we try to offer the best service and classes in the academy, but also the culture and language of the city to be important. Before the pandemic we took part in various events. From putting on a mini musical Oliver at one of Segovias theatres to participating in a Christmas Carol concert in English, from running a book club at the library and arranging for films in English to be shown at the local cinema. The pandemic also halted our summer trips to Ireland and our urban summer camps, but not our intensive summer B2 and C1 courses for university students on holiday.

We are a recognised Cambridge Preparation Centre and can prepare up to 50 students per year across 4 different levels. The Flyers exams take place on our premises and all the other students go to our local Examining Centre, with whom we enjoy a positive working relationship.

Through all our classes and activities we aim to help every student lose their fear of communicating, enjoy their learning and be proud of their progress. All of our students can speak Spanish (and other languages) so there is absolutely no reason why they cannot speak another language well too!


CONDITIONS
The contract is a full-time one for 34 hours. Teaching time will be approximately 20 hours. There will be regular primary support meetings in the first term and whole teacher meetings/ coffee and cake sessions less frequently.

The rest of the hours are for planning, some of which will have to be done on premises as most of the resources are there.

Each teacher will have their own classroom for most of their classes, although there are occasional changes for projector sharing. The classrooms and furnishings are tidied every night, and materials returned to the resources room, enabling the daily cleaning to be done in the morning.

The annual parents / teachers meetings take place in February / March on a Friday. Parents book 10 minute appointments to hear about and ask any questions about their childrens progress. While it is an intensive day, with a lot of preparation and speaking Spanish (or having it translated) we have a whole staff lunch out, there is a really good atmosphere and it is crucial for building teacher parent and often consequently teacher student relationships.
Qualifications
A Trinity TESOL, CELTA, or the Young Learners courses are accepted.

In order to integrate into the local community, facilitate classroom discipline and begin to understand simple differences between the two languages, you must be able to speak basic Spanish and be willing to learn more and improve it.

Teachers for whom English is not a first language must have a C1 Cambridge certificate or above.
Salary and Benefits
The salary, depending on experience, will be 1,300 - 1,400 euros net. The gross salary is considerably higher, but there are a lot of deductions from employees of small companies in Spain.

The Abracadabra calendar follows the school year of the local state schools, which includes all the Christmas, Easter and local and national Bank Holidays. Carnaval and non-teaching days only affect the state schools but not private academies, although there is a reduced timetable for Carnaval.

Training is provided on many levels. There is more than a decade of experience from Abracadabra itself as well as another decade from the UK. We have specialists in technology, in Cambridge exams, in phonetics, in motivation and teenagers and we share all of this at our in house training sessions.

We also belong to ACLID and FECEI and attend both conferences, which have a wide range of seminars and the opportunity to talk to publishers, teachers, hardware and software experts, trainers and examiners. It's a great day out.

Before the pandemic we also encouraged staff to attend the relevant Cambridge face to face seminars, arranging travel in Segovia, Madrid, Valladolid, Alcala, Santander and Lisboa.

Uniform is provided, as is free wifi and use of computers, and the printer for work printing.

In Covid-free years there is a staff Christmas meal, and we also spend a day doing an end of year staff activity together.

There are also two local bars, just two minutes away -Los Angeles and Temptations which are regularly frequented by staff in the morning for caffeine boosts and tortilla de patata!

We are not just another academy providing jobs for English-speakers who want to live abroad - We seriously want all our teachers to improve and reach their potential, providing a qualiy service to all our customers. We're not looking for people to 'do TEFL' for a year, but to become a professional teacher of English, all of us learning a lot as we teach!
Company Details
Step this way and join us in Chiang Mai, Thailand for an opportunity to teach English to the World: 4 weeks of onsite training including 6 observed teaching practices at local schools followed by a job guarantee.
www.seetefl.com
Teach worldwide! Awarded Top TEFL Certification Program of 2018 & 2019 as well as Best TEFL Course for Job Guidance! Get TEFL certified in just 4 weeks and join our graduates who have taught in 60+ countries.
teflworldwideprague.com
Reach more than 100,000 potential students each month with Train to Teach targeted advertising via our platform, social media, apps & newsletters.
Download our Advertising Media Pack