EFL TEACHER (URGENTLY HIRING)
Deadline: Thu 07 Jul 2022 00:00:00 UTC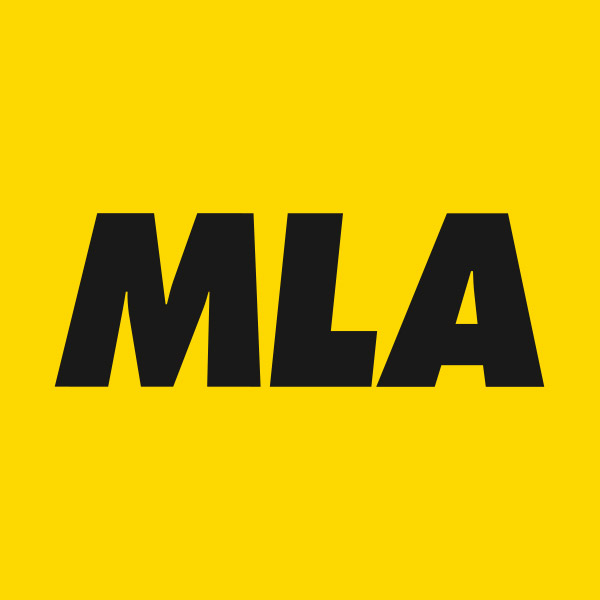 Deadline: Thu 07 Jul 2022 00:00:00 UTC
United Kingdom: UNIVERSITY OF WORCESTER.
Move Language Ahead
Experience: NO PREFERENCE
Positions: 4
Degree Required
Short Term/Summer job, Residential



Job Summary
POSITION OVERVIEW

-Responsible for the academic program of EFL students
-Reports to Director of Studies/Assistant Director of Studies
-Residential employment available from late June early August
-6 days per week

Provide quality teaching and engage students in lessons through a variety of activities and tasks. To provide an environment that increases the use of the English language in lessons.
Details of Position
MLA (Move Language Ahead) is an industry leader in providing safe, educational, and cultural holidays to students from around the world. Each year thousands of students travel with MLA as part of our short-term English as a second language (ESL) programmes. Along with our proprietary ESL curriculum, we also provide our students with great excursions featuring some of the most popular historical and tourist destinations across the globe.

LOCATIONS

Worcester University of Worcester

SCHEDULE

Residential contracts are based on 84 working hours over a 14-day session; you will be expected to cover up to 60 contact teaching hours; up to four (4) hours of contact recovery lessons; six (6) hours of meetings, administrative duties, and CPD, and 14 hours of assistance on excursions, meal supervision, and/or on campus activities. Each employee will be entitled to one (1) day off over each seven (7) day period.

COVID-19 HEALTH AND SAFETY

MLA encourages all employees to be fully vaccinated against the COVID-19 virus. The NHS Covid Pass or EU Green Pass may be requested prior to being admitted at the Centre. Employees may be required to wear face masks while working in areas where social distancing is not possible.

MLA MOVE LANGUAGE AHEAD WELFARE AND SAFEGUARDING STATEMENT

MLA Move Language Ahead is committed to safe practices in recruitment and selection that includes consideration of issues to do with child protection, safeguarding and promoting the welfare of children and young people. Successful applicants will undergo an Enhanced DBS check (PVG or Garda check in Scotland and Ireland respectively) or equivalent, have their references verified and checks completed in line with our Safeguarding & Safer Recruitment Policies

KEY POSITION ACCOUNTABILITIES

Teaching and Related Duties

-To provide EFL teaching at a range of levels indicated by the DoS
-To provide a variety of teaching activities appropriate for student learning needs in order to support the work necessary to complete the

Task Book provided

-Liaising where necessary with Excursion Leaders and/or Coordinators to ensure integration of extra-curricular activities into EFL teaching sessions, by appropriate preparation and follow-up work, wherever possible making use of relevant literature and material
-Leaving classrooms secure and tidy after use and returning any borrowed equipment
-To ensure suitable and adequate preparation of all teaching
-To provide cover teaching when required to do so
-Assisting with placement and other testing in liaison with the Academic Manager/DOS
-To co-ordinate with the DoS/ADoS to implement the British Experience" into lessons if required

Administrative Duties

-To prepare, carry out, mark and record progress marks in line with departmental policy
-Maintaining complete and up-to-date records related to your teaching i.e. lesson plans and work covered
-Preparing student reports and/or course reports within agreed deadlines
-To understand and work with the policies and procedures in place
-To complete registers and record accurate and complete attendance of students
-To complete the records of work, outline the work covered and record homework in appropriate detail
-To liaise with the administration staff in order to ensure the accuracy of student data
-To assist and support with completing student feedback forms when necessary

In the Classroom/On an Excursion/During an Activity/At the Centre

-To motivate students to improve their learning skills
-To provide safety and welfare assistance to students
-To be vigilant for possible welfare problems of students
-Informing your line manager of any absences from your class immediately
-Leaving classrooms secure and tidy after use and returning any borrowed equipment
-To report any damage to any classroom as soon as it is noticed

Student Support

-To liaise with the management team about any issues which may be affecting students safety, wellbeing and academic performance

Planning and Resources

-To attend, assist and take an active part in training days
-To take responsibility for maintaining teaching resources and premises
-To help develop, advance and expand teaching resources

Teacher Development

-To receive guidance on and actively seek professional development to improve teaching skills
-To attend, assist and take an active part in teacher training days
-To collaborate fully in MLAs teacher observation procedures

Staff Induction

-To attend a staff induction and take an active part in discussion and feedback

Personal Development CDP

-All staff are observed in the first week of employment & have appraisals and goal setting tasks
-You need to be able to set yourself goals that you would like to work on during your time with MLA
-Weekly training or feedback sessions

Health & Safety

-To comply with all health and safety procedures as required by the Company
-Being aware of relevant fire, health and safety issues in the classroom and around the centre and during excursions
-A First Aid qualification is desirable. If you have such please make sure a copy of your certificate is available

Child Protection & Safeguarding

-All staff share the responsibility for safeguarding and promoting the welfare of children and must adhere to, and comply with, MLA -Safeguarding Policy
-To provide safety and welfare assistance to students
-To be vigilant for possible welfare problems of students

MLA REPUTATION & CODE OF CONDUCT

-To actively support MLA in its mission to provide quality learning
-To provide courses that will support and enable the students to realize their potential and achieve their academic targets
-To comply with management requests to follow the guidelines of external organisations such as British Council in a timely and accurate manner
-To be dressed in a presentable professional way and always start on time and if this is not possible to inform your manager as early as possible
-Develop a good rapport with the students and Group Leaders and avoid absences as much as possible
-There is a specific list of what code of conduct we expect from all staff members in our Staff Handbook

UK EQUALITY ACT 2010

MLA Move Language Ahead is an equal opportunity employer dedicated to excellence through diversity and does not discriminate on the basis of age, gender, marital status, being pregnant or on maternity leave, race (including ethnic or national origin, nationality and colour), disability, sexual orientation or expression, religion, beliefs, or any other non-job related criteria.
Qualifications
REQUIRED KNOWLEDGE, SKILLS, AND EXPERIENCE

Required skills include:

-CELTA qualification or equivalent
-A degree or equivalent qualifications/experience
-Experience of Teaching EFL Classes
-They may teach a full EFL timetable or a reduced timetable with other responsibilities
-Excellent communication (verbal, written and interpersonal); organization, and attention to detail
-Self-motivation
-Ability to maintain organization of classes, students, and program curriculum
-Ability to use and supplement program curriculum to facilitate excursion-based learning
-Ability to work under pressure
-Ability to be pleasant, polite, and cooperative with fellow employees, vendors, and guests
-Represent MLA Move Language Ahead values and model those values to subordinates and colleagues

Preferred qualifications include:

-Masters Degree
-Senior Academic Staff will normally hold a DELTA qualification or equivalent
Salary and Benefits
RESIDENTIAL FROM GBP £450-GBP £480 WEEKLY

*All salaries are inclusive of Holiday Pay (12.07%)
**Room and board deduction of GBP £45 per week
***+GBP £10 per week for each year of service with MLA (maximum GBP £30/3 years)

Please note that due to the logistics of the employment, you may be required to move to another centre where extra staff are required. Only in this case will we cover all the travel expenses that may be incurred.
Company Details
Reach more than 100,000 potential students each month with Train to Teach targeted advertising via our platform, social media, apps & newsletters.
Download our Advertising Media Pack
Step this way and join us in Chiang Mai, Thailand for an opportunity to teach English to the World: 4 weeks of onsite training including 6 observed teaching practices at local schools followed by a job guarantee.
www.seetefl.com
Teach worldwide! Awarded Top TEFL Certification Program of 2018 & 2019 as well as Best TEFL Course for Job Guidance! Get TEFL certified in just 4 weeks and join our graduates who have taught in 60+ countries.
teflworldwideprague.com
Our mixed-mode course gives you experience in both face-to-face and online teaching, so you will be ready for any context. Applications open! Early bird discount available.
https://www.thelondonschool.it
Get your worldwide recognised, prestigious TESOL-TEFL certificate in this fascinating city and start teaching English anywhere in the world.
www.tesol-turkey.com