Teacher for online EFL/Teaching Skills with Myanmar teachers
Deadline: Tue 12 Jul 2022 00:00:00 UTC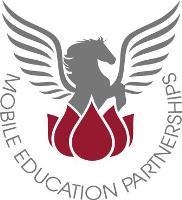 Deadline: Tue 12 Jul 2022 00:00:00 UTC
Online: Online.
Mobile Education Partnerships
Experience: 3 YEARS
Positions: 1
Freelance Position
Degree Required
Job Summary
MEP is seeking an experienced teacher to deliver a 6-month online English/Teaching skills course to refugee and IDP teachers in a remote area of northern Myanmar, to start in July.
This position requires 8 hours teaching a week and will suit supportive, approachable, and flexible teachers. The teacher will work alongside two local trainers who will support with context and language.
MEP is a specialist teacher training charity with many years experience and is well established in Myanmar.
Details of Position
Myanmar (Burma) is currently in a state of emergency due to increasing civil conflict caused by a military coup. Thousands have been killed and imprisoned and nearly a million people have been displaced. Education has been seriously disrupted. Little of this is reported to the wider world.

Education Partnerships (MEP) works in partnership with the Kachin Independence Organisation in order to provide support for teachers working within this war-torn region of Myanmar. MEP has run pilot online projects in Myitkyina, Kachin State, working with teachers in mother tongue schools. These have been received very positively and allowed MEP to develop a successful online training model. The current project will be funded by the British and Foreign Schools Society (BFSS)

Structure of the Project:
MEP has a vacancy for a volunteer teacher for a 6-month online project to work with a group of 20 teachers working in 10 schools in IDP camps and Community Schools in the district of Maija Yang, northern Myanmar. We are providing an English Language course leading to a Cambridge English Online Exam and offering basic teaching skills workshops to support the implementation of effective learning strategies.
The Lead Trainer will work alongside two local trainers to plan and deliver the project in both English and Jingpaw language using a blended approach of online sessions and face-to-face teaching. The Lead Trainer will lead the English Language course with support from the local trainers. The Teaching Skills workshops will be planned and prepared together but will be delivered by the local trainers in Jingpaw Language. The local trainers will be supported by the Lead trainer to develop their own skill set as an MEP trainer.

There will be three elements to the project:
1. English Language:
The trainer and two local trainers will lead an English language course at A2 level, which will work towards an online Cambridge English exam. The Lead trainer and two local trainers will share the planning and delivery of the online English course. The local teachers will provide contextual support for the UK trainer as well as mentoring support for the participating teachers.

2. Teaching Skills:
The Lead Trainer will work closely with the two local trainers to plan a series of online teaching skills sessions. These will be organised in a workshop approach with the first session providing input on a specific teaching technique or skill; participants will then use the techniques in their own class supported by their partner teacher; a follow-up session will then allow discussion and feedback. The local trainers will lead the follow-up discussion in mother tongue and act as mentors for the local teachers.

3. Conversation Skills:
MEP works with a team of volunteers drawn from across the UK who will provide regular conversation classes linked to the English Language course. These will be woven into the English Language course giving practice on appropriate topics. Most of our team of volunteers have experience of working with Kachin teachers

We will use a combination of 'Ding Talk' and 'Google Classroom' and Google Drive to deliver the programme. Preliminary testing of these platforms has shown they are accessible in this region.
This online programme will provide support for teachers who are trying to maintain education for children under difficult circumstances. MEP hope that the skills developed during this project will enhance future face-to-face programmes which will have greater reach and flexibility.

About Mobile Education Partnerships (MEP)
MEP is a British registered charity built from scratch by British and Burmese teachers operating in partnership. It focuses on teacher training and has over 20 years experience working in marginalised communities inside Myanmar and on the Thai/Burma border. It has developed a training model based on the use of mobile units of specialist trainers working in partnership with local teachers in hard to reach areas. It has been involved in the training of around 2,000 Burmese teachers and has delivered accredited Cambridge courses and exams to over 500 teachers winning two international awards for its work.

MEP's mission is to provide professional development for teachers and higher learning standards for children in communities that are displaced or disadvantaged due to conflict in Myanmar. MEP aims to upskill teachers to better equip them to deliver quality teaching and better learning opportunities in order to raise performance and provide supportive learning environments for hard-to-reach children. We work in close partnership with local education leaders and with classroom teachers to develop training that is relevant to teachers needs. Through regular contact, and where possible follow-up classroom support, MEP ensures good practice is embedded and that our programmes are sustainable.
Qualifications
QTS or teaching qualification
CELTA (or equivalent)
Salary and Benefits
A stipend of £350 per month is payable
Company Details
Get your worldwide recognised, prestigious TESOL-TEFL certificate in this fascinating city and start teaching English anywhere in the world.
www.tesol-turkey.com
Reach more than 100,000 potential students each month with Train to Teach targeted advertising via our platform, social media, apps & newsletters.
Download our Advertising Media Pack
Step this way and join us in Chiang Mai, Thailand for an opportunity to teach English to the World: 4 weeks of onsite training including 6 observed teaching practices at local schools followed by a job guarantee.
www.seetefl.com
Teach worldwide! Awarded Top TEFL Certification Program of 2018 & 2019 as well as Best TEFL Course for Job Guidance! Get TEFL certified in just 4 weeks and join our graduates who have taught in 60+ countries.
teflworldwideprague.com
Our mixed-mode course gives you experience in both face-to-face and online teaching, so you will be ready for any context. Applications open! Early bird discount available.
https://www.thelondonschool.it