3 RESIDENTIAL CAMP MANAGERS - SUMMER CAMPS IN ITALY 2022
Deadline: Tue 31 May 2022 00:00:00 UTC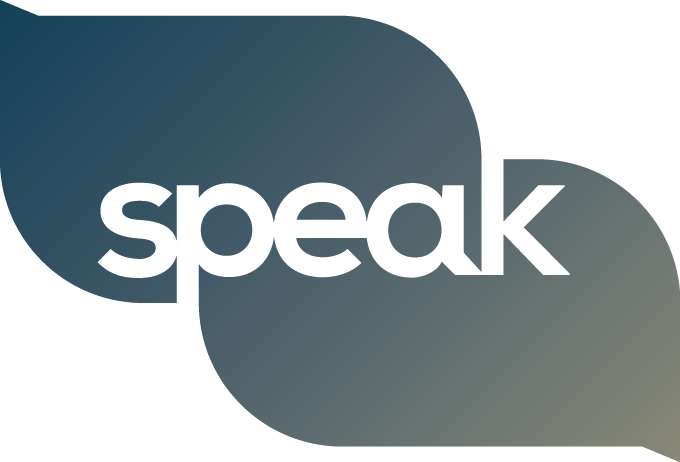 Deadline: Tue 31 May 2022 00:00:00 UTC
Italy: Emilia-Romagna.
Speak
Experience: 2 YEARS
Positions: 3
Short Term/Summer job, Residential
Applicant must have permission to work in the EU or hold a valid work permit for employment in the EU.



Job Summary
Speak Teens International Summer Camps bring together English language Learners and native English-speaking teens from all over the world for a unique and innovative English language immersion programme in Italy. Speak Teens is currently recruiting for 3 senior roles at our summer camp in Italy this summer.
Details of Position
Speak Teens runs an innovative summer camp experience in which Italian English language Learners and international volunteers, our "Anglos", come together for a English language camp. The unique combination of Learners and Anglos as well as an exciting camp programme creates a truly memorable camp experience for Teens and staff alike.
Now in its third year, our management team are required to lead and be part of a well-organised and passionate staff team based in a stunning camp location. All three roles will be supported by Speak's Camp Directors and include three days of pre-camp training.
We are currently recruiting for three senior positions, all of which require applicants to have a passion for working with teens:
DIRECTOR OF STUDIES:
The Director of Studies will work in collaboration with Speak's Learning Director to facilitate the academic elements of the summer camp. This includes managing and supporting the teaching team and ensuring the smooth running of the morning lessons, organising One-to-Ones between Learners and Anglos and preparing Learners for a Trinity GESE exam. The role requires a passion for communicative language learning and strong management and organisational skills.
SOCIAL PROGRAMME COORDINATOR:
The SPC will work closely with Speak's Camp Director to run a varied and exciting 10-day social programme. Social elements of the camp include afternoon activities (sports and artistic activities), forest treks, off-site ecursions and whole-camp evening events. The role requires excellent planning skills, creativity and flexibility.
WELFARE COORDINATOR:
The Welfare Coordinator is responsible for the physical and emotional welfare of all teens throughout their stay at camp. The Welfare Coordinator needs to be skilled in the provision of medical care and sensitive to the emotional needs of young people away from home. The role requires a medical or welfare background and excellent communication skills. Applicants for this role should also ideally have a competent level of Italian.
Our Speak Teens Summer Camp is located at Valbonella, set in the stunning natural environment and forested valleys of Emilia-Romagna. This camp is for English Learners aged 12-17, joined by Teen Anglos, our native English-speaking teens, aged 12-17.
DATES:
Tuesday 21st June 2022 - Wednesday 13th July 2022 inclusive (this includes pre-camp training days)
IMMERSIVE LEARNING:
Speak Teens offers Italian teens a unique experience in Italy: to improve their English with the support of English teachers as well as teenage mother-tongue English speakers, our "Teen Anglos". For the Learners, the camp may be the first opportunity they have had to put their English into practice with native English speakers. Our Teen Anglos are essential for bringing English to life through meaningful interactions and supporting the Learners by being patient, willing listeners and having a lot of fun together throughout the Camp.
For Learners, the opportunities to practice and improve their English spans the whole day. Morning sessions, however, play a key role in attending to their English language needs. During these sessions we offer Learners both teacher-led lessons and the opportunity for one-to-one conversations with the Teen Anglos.
Morning sessions take place in outdoor classroom spaces with a curriculum that focuses on speaking and listening skills and reflects the natural environment in which our camp takes place. Materials have been selected and designed with our unique learning context in mind in order to engage the teens and create memorable learning experiences.
The combination of our fantastic camp location and exceptional camp facilities means we offer a varied, stimulating and unique daily timetable including: English sessions devoted to learning through group and one-to-one communication; summer camp activities such as sports, swimming, arts, excursions; unique camp experiences such as outdoor cinema, orienteering and astronomy.
MAIN DUTIES & RESPONSIBILITIES:
In addition to the areas of focus within the three roles above, all staff are involved in, and take responsibility for, all aspects of camp life including:
o Pastoral care and welfare of teens;
o Transfers - assisting with arrivals and departures of teens on transfer days;
o Excursions - taking students off-site for a full day excursion.
Our staff must have a real interest in working with children and, in particular, a strong empathy for working with international teens. We expect all staff to be able to communicate effectively with our students, using an appropriate level of language to suit the group.
The safety and welfare of our students is of paramount importance at all times and this should therefore be a priority for all staff, with particular thought and attention paid to managing the children when off-site, including in busy public places.
Qualifications
ESSENTIAL:

o Ability to manage, lead, supervise, engage and have fun with teens;
o Previous experience of working with teens ideally in a residential camp setting or similar context;
o Native English speaker level of competence;
o Must possess an Italian fiscal code ("Codice Fiscale") and have the right to work in the EU for the entire duration of the summer camp (note: an Italian Codice Fiscale can be obtained through the Italian embassy in your country of residence).

DESIRABLE:

o CELTA / PGCE Qualified (or industry equivalents);
o Educated to degree level or currently studying for a degree/higher education qualification;
o Sports and coaching qualifications, or equivalent in drama, music and performing arts;
o Experience in leading CCF, Duke of Edinburgh, Scouts, Guides or similar;
o Experience in leading arts and craft activities;
o First Aid Certificate;
o Lifeguard Qualification (NPLQ);
o A good understanding of health & safety and safeguarding.
Salary and Benefits
o Highly competitive salary of 650 Euros per week gross (plus 150 Euros for 3 days pre-camp training)
o Full board and accommodation provided

Should you be successful:

We will require the contact details of two recent and relevant professional referees who we will contact.
o Any gaps in your application will be enquired about and must be explained satisfactorily.
o You will be required to provide evidence of relevant police background checks confirming suitability for working with children.
o Official identification including passport and certificates will be required for our records.

Due to interest levels in these positions, only applicants successful for interview will be contacted. Thank you for your understanding.
Company Details
Company/Organisation:

Address:

Telephone:

Fax:

Website:
Fall in love with this vibrant coastal city in northern Spain! At London School you can train to be an English teacher with one of the most experienced teacher training teams in Spain.
www.celtasansebastian.com
Teach worldwide! Awarded Top TEFL Certification Program of 2018 & 2019 as well as Best TEFL Course for Job Guidance! Get TEFL certified in just 4 weeks and join our graduates who have taught in 60+ countries.
teflworldwideprague.com
Our mixed-mode course gives you experience in both face-to-face and online teaching, so you will be ready for any context. Applications open! Early bird discount available.
https://www.thelondonschool.it
Reach more than 100,000 potential students each month with Train to Teach targeted advertising via our platform, social media, apps & newsletters.
Download our Advertising Media Pack
Step this way and join us in Chiang Mai, Thailand for an opportunity to teach English to the World: 4 weeks of onsite training including 6 observed teaching practices at local schools followed by a job guarantee.
www.seetefl.com