Academic Manager UK
Deadline: Fri 31 Dec 2021 00:00:00 UTC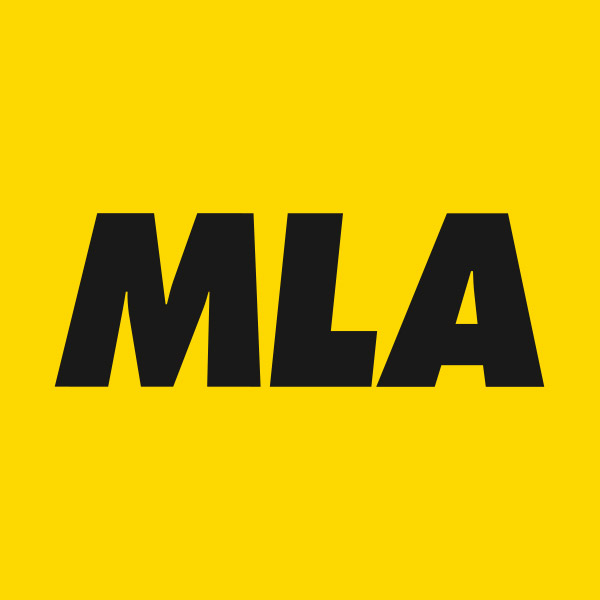 Deadline: Fri 31 Dec 2021 00:00:00 UTC
United Kingdom: London.
Move Language Ahead
Experience: 3 YEARS
Positions: 1
Degree Required



Job Summary
The Academic Manager, UK is a full-time position with MLA Move Language Ahead, which is the trade name for Go Languages WorldWide Ltd. in the United Kingdom. The position works under the direct supervision of the Chief Operating Officer and is responsible for curriculum development, British Council standards with regards to tuition, seasonal academic personnel recruitment, academic program support, and administrative clerical work for MLA programmes in the United Kingdom and Ireland.
Details of Position
COMPANY MISSION STATEMENT
MLA Move Language Ahead is an industry leader committed to providing premier international study abroad programmes that ensure the highest levels of safety, education, and cultural immersion.

LOCATION
Remote position requires employee to work from their home, free from distractions. Position requires reliable high-speed internet connection and cellular/mobile phone service.

SCHEDULE
This is a full-time position, 40 hours a week with a flexible schedule to meet the demands of the position are required. Additional work hours may be required to include weekends or evenings when necessary.

TRAVEL
Travel will be required to support the needs of the programs/programmes throughout the United Kingdom, Ireland and to the head offices in Italy.

MLA MOVE LANGUAGE AHEAD WELFARE AND SAFEGUARDING STATEMENT
MLA Move Language Ahead is committed to safe practices in recruitment and selection that includes consideration of issues to do with child protection, safeguarding and promoting the welfare of children and young people. Successful applicants will undergo an Enhanced DBS check (PVG or Garda check in Scotland and Ireland respectively), have their references verified and checks completed in line with our Safeguarding & Safer Recruitment Policies

KEY POSITION ACCOUNTABILITIES
Please find a list of key position accountabilities which is intended as a summary and not comprehensive of all job responsibilities.

Curriculum

-Oversees and develop MLA English as a second language curriculum.
-Manages the revisions and new content of the MLA TASKtime series of student task books.
-Develops materials to enhance and supplement the curriculum.
-Makes recommendations for the MLA Teacher Zone (classroom management system) and MLA Student Portfolio.
-Oversees MLA Language Live online live learning platform including general English and certificate (iELTS, Cambridge, etc.) lessons.
-Plans and executes teacher training courses for corporate events and webinars.

Accreditation

-Directly manages all aspects of the Accreditation UK inspections pertaining to the Academic areas.
-Serves as the lead coordinator for the Accreditation UK inspections across the Company and various departments.
-Maintains standards to remain in compliance with all aspects of accreditation across the Company.

Recruitment

-Creates and updates job descriptions for all UK and Irish academic employees across the company as directed.
-Coordinates the posting and distribution of job postings to achieve the desired pool of qualified applicants.
-Accurately maintains all records of applicants in the MLA applicant tracking system.
-Directly manages the recruitment and onboarding of all UK and Irish academic employees.
-Directly manages the recruitment, onboarding, and assignment of teachers for MLA Language Live programme.

Financial

-Assists in the creating and adherence to budgets pertaining to the academic programme and employees.
-Manages the bi-weekly/monthly payroll of all seasonal Go Languages WorldWide Ltd. academic employees.
-Oversees centre budgets for tuition supplies and materials.

Training

-Directly coordinates training for all academic positions in the UK and Ireland.
-Manages the collection and accuracy of all necessary employment paperwork to comply with all local, state and federal laws.
-Makes recommendations on the content for the MLA employee handbook.

Supervisory

-Assists in the directing of staffing, training, and performance evaluations to develop and control academic programs.
-Conducts Semi-annual performance reviews of all MLA Language Live teachers.
-Provide quality control and monitoring of all MLA Language Live lessons and Teacher Zone content.
-Liaises between UK academic department and other non-academic related units within the company.

Client Relations

-Develops and maintains relationships with College and University conference managers as it pertains to classroom usage and tuition requirements.
-Establishes and maintains excellent relationships with the MLA group leaders.
-Establishes and maintains a consistent corporate image throughout all product lines, promotional materials, and events.

OTHER DUTIES
Please note this job description is not designed to cover or contain a comprehensive listing of activities, duties or responsibilities that are required of the employee for this job. Duties, responsibilities and activities may change at any time with or without notice.

WORK ENVIRONMENT
This job operates in a remote office environment. This role routinely uses standard office equipment such as computers and phones, and requires a dedicated home office space with access to high-speed internet.

PHYSICAL DEMANDS
Do the essential functions of this job require lifting? No
Do the essential functions of this job require standing? No
Do the essential functions of this job require walking up stairs? No
Do the essential functions of this job require stretching? No
Do the essential functions of this job require bending? No

EQUALITY STATEMENT
Move Language Ahead and Go Languages WorldWide, Ltd. is committed to achieving equality for all those who learn and work here and wishes to develop a demonstrably fair and supportive environment which provides equality of opportunity and freedom from unlawful discrimination on the grounds of race, colour, nationality, ethnic origin, gender, gender identity, marital or civil partnership status, disability, including mental health difficulties, sexual orientation, religion or belief, age, social class or offending background. We are proud of our diverse community and wish to encourage and celebrate its full contribution to a work life where all colleagues are treated equally and with respect.
Qualifications
The Academic Manager, UK must have a 1st Degree and prior experience of at least three (3) or four (4) years in the junior English as a second language field and must represent MLA Move Language Ahead values and model those values to subordinates and colleagues.

Required skills include:

Full mastery of English across all 4 skills equivalents to user (CEFR C2) IELTS Band 9 in each of 4 sections of the academic module
1st Degree
DELTA or Trinity Diploma in TESOL or equivalent as accredited by the QCA at level 7 of the National Qualifications Framework. OR M.A TESOL or Linguistics equivalent to level 7 of the National Qualifications Framework with at least five hours of supervised teaching practice.
At least 3/4 years proven experience and demonstrable success as a manager in a complex educational context.
Demonstrates the ability to develop, implement and maintain academic systems in accordance with quality assurance frameworks.
Demonstrates the ability to develop, implement and maintain academic systems in accordance with quality assurance frameworks.
Experience of undertaking teaching observations, teacher training, line management and professional development of teachers and support staff.

Desired skills include:

Safeguarding certificate (Specialist Level)
Ability to recruit and motivate academic staff
Ability to work under pressure
Ability to effectively use Microsoft Word and Excel
Ability to be pleasant, polite, and cooperative with fellow employees, vendors, and guests
Salary and Benefits
Compensation for this position is commensurate with the successful candidates education and demonstrated experience.
Company Details
Fall in love with this vibrant coastal city in northern Spain! At London School you can train to be an English teacher with one of the most experienced teacher training teams in Spain.
www.celtasansebastian.com
Teach worldwide! Awarded Top TEFL Certification Program of 2018 & 2019 as well as Best TEFL Course for Job Guidance! Get TEFL certified in just 4 weeks and join our graduates who have taught in 60+ countries.
teflworldwideprague.com
Reach more than 100,000 potential students each month with Train to Teach targeted advertising via our platform, social media, apps & newsletters.
Download our Advertising Media Pack
Step this way and join us in Chiang Mai, Thailand for an opportunity to teach English to the World: 4 weeks of onsite training including 6 observed teaching practices at local schools followed by a job guarantee.
www.seetefl.com