EF- Education First-ESL Teachers Wanted in Hangzhou, China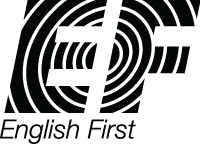 Deadline:
China: Hangzhou,China.
Hangzhou Yingzhifu Language Training Center
Experience: NOT APPLICABLE
Positions: 10
Degree Required



Job Summary
- 11 Centers in Hangzhou and Huzhou
- 100+ Internationals Teachers currently employed
- Paid Legal Z-Visa
- Flight allowance
- Monthly Bonus for hours taught
- Quarterly Performance bonuses
- Monthly housing allowance
- Contract competition bonus up to 15,000 RMB
- Paid onboard training and continuous professional development program
- Comprehensive medical insurance
- Free Mandarin lessons
Details of Position
Job Description
* Welcoming you the opportunity to be part of an expanding, staff development focused organization; boasting 11 schools with a multinational staff of over 200 teachers, teaching children ages 3-18.
* Not only do we offer a paid 2-week on boarding prior to being placed into a center, our structured support in order to ensure your continuous professional development is prioritized to ensure that your expectations are at the forefront of a successful teaching experience!
* Growth Opportunities for committed, career minded professionals!

Working Hours:
This is a full-time (40 hours per week) position with a maximum of 20 teaching hours (non-peak) and 26 hours (peak season) + additional office hours for lesson planning, preparation and admin. Working hours are typically afternoons, evening and weekends, with all teachers having two consecutive days off per week.

Hangzhou:

Theres a saying in China that goes: Up there is heaven, down here are Hangzhou and Suzhou. Hangzhou is located on the coast of Eastern China and is the capital of Zhejiang province. It is a cultural, economic, and educational hub.

It is also one of the most famous tourist cities, thanks to West Lake, one of Chinas most famous natural landmarks.

During the Yuan dynasty, it was called the most beautiful and luxurious city in the world by a famous Italian traveller Marco Polo. Having a long history of 2200 years, Hangzhou is one of seven ancient cities in China.

The city is not just famous for its beauty. The food here is simply incredible. Restaurants like The Grandmas and Green Tea give diners a wonderful taste of Zhejiang province, which is characterised as fresh and a little bit sweet.

CITY STATISTICS
Population: 9 million
Public Transportation: 2 major train stations, 1 international airport, 4 subway lines, hundreds of bus routes & taxis
Language: Mandarin, local dialects
Climate: Subtropical, with four distinct seasons
EF Hangzhou Flagship opened in 2001
Teach English in Hangzhou at one of our 10 schools

WHAT MAKES HANGZHOU UNIQUE?
Considered one of the safest and cleanest cities in China
Considered a major transit hub of Chinateachers can go anywhere quickly and on the cheap from here
West Lake, the key feature of the city is massive and adds lots of green splendor to the landscape. To admire the beauty of West Lake, visitors can leisurely bike, jog or walk along the paths that circumnavigate the lake
There are a number of small mountains that surround the city, making Hangzhou a great place for people who love to hike. Tucked out-of-sight are many ancient temples and pagodas that are open to visitors
Every year, people line up along the river that runs through the city to see a tidal bore, which often occurs in the fall
Shanghai is only 1 hour away by bullet train

Career Plan:
Teacher - Senior Teacher - Associate Director of Studies - Director of Studies

Requirements:
* Applicants must be citizens from the United States, United Kingdom,South Africa, Canada, Ireland, Australia or New Zealand (visa requirement)
* Bachelor degree
* 120 hour TEFL or other teaching qualification (or willing to obtain one) or 2 years post graduate certificate
* Clean criminal background check, valid within 6 months will need to be notarized
* A match with our core values and a love for enabling a childs growth!
Salary and Benefits
Salary and Benefits:
NET package (after tax) 16,800RMB 22,000RMB based on level of full-time relevant teaching experience (including housing allowance & quarterly bonuses)
* A monthly accommodation stipend 3,000 RMB
* Monthly bonus for hours taught
* Quarterly performance bonus: up to 2,000 RMB
* Flight allowance of 11,250 RMB (15 months contract) OR 18,000 (2 year contract)
* Contract completion bonus of 15,000 RMB for a 2 year contract
* Staff referral bonus of 5,000 RMB per teacher
* Fully legal work (Z) visa and residence permit
* Initial paid onboard training and continuous professional development program
* 22 days paid holiday annually (15 months contract) OR 24 days paid holiday annually (during second year of 2 year contract)
* Comprehensive medical insurance
* Free Mandarin lessons both face to face and online with a native Chinese teacher
* Airport pick-up and logistics support
* On-going training and academic support
* Promotion opportunities in our ever expanding franchise those who want to develop, we create the opportunities to do so!
Company Details
Get the most out of your CELTA on our part-time 12 week course. Equips teachers for both face-to-face and online teaching. Gain a teaching qualification recognised world-wide.
Click to find out more.
Face to face (Vietnam/ Cambodia) self-paced and virtual classes (anywhere in the world). Includes practical placement and job assistance. Option to take practical in Vietnam/Cambodia with self-paced or virtual option.
Click to find out more.
Special pricing available for virtual CELTA sessions June and July 2020. See our website for full dates and costs details.
Click to find out more.
Start your TEFL program with confidence. Study online at your own pace. Preparation classes for TEFL, TESL or TESOL. Complete our 10 hour preparation course. Choose one or more areas below to focus on. Study in any order.
Click to find out more.