Teacher on Erasmus training scheme in Seville or Lisbon - FULL expenses paid
Deadline: Mon 24 Feb 2020 00:00:00 UTC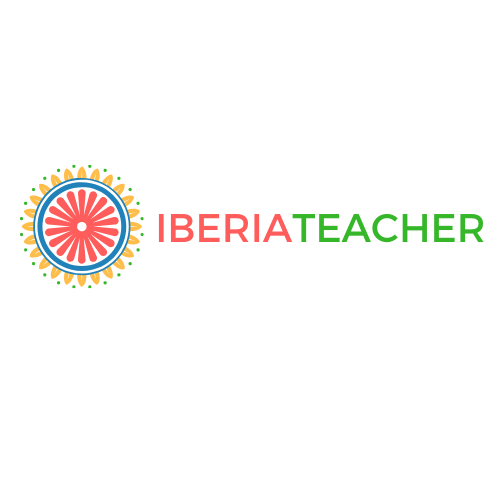 Deadline: Mon 24 Feb 2020 00:00:00 UTC
Spain, Portugal: Seville, Spain (with prep in London, UK).
Red Ochre
Experience: NO EXPERIENCE REQUIRED
Positions: 24
Freelance Position
Short Term/Summer job, Residential



Job Summary
Iberia Teacher is an Erasmus+ programme we set up to give teachers who have recently got their TESOL, CELTA or TEFL, practical teaching experience within a supported environment. Placements are based in Seville and Lisbon, last 95 days and all expenses are paid -flights, accommodation, bills, Spanish lessons, 24/7 in country support, orientation, preparation training and 120 Euros per week for food and local travel. Participants must be mostly UK based and kind, committed and curious.All welcome
Details of Position
Do you have a CELTA, TESOL,TEFL or other teaching qualification? Did you qualify anytime from April 15th 2019 onwards? Do you want to use your qualification to help everyone learn English? If so, apply now for our teaching training scheme!

IBERIA TEACHER is a programme we set up to give teachers who have recently got their qualification practical teaching experience within a supported environment - in Seville, Spain and now in Lisbon Portugal (Spanish or Portuguese language skills are not required).

The programme gives you a chance to try out and develop your skills with a group of peers of mixed ages - and learn from each other.

Our scheme is a two year long European Union Erasmus Plus funded programme run in partnership by Red Ochre in London, 3Si in Seville and Synopsis Practice in Lisbon. That means all expenses (flights, bills, rent, insurance, airport transfers, 120 Euros grant per week for your food costs, support etc...) are all paid for as part of our funding.

We are recruiting for group of teachers who will have their placements between April 15th to July 16th. If that sounds good, read on! (You can also visit our website to find out more and for application - link below).

WHAT'S INVOLVED?
Iberia Teacher provides placements in 2019-2021 for you to use your teaching skills in English academies in Seville, Spain and Lisbon Portugal. We have placements for 18 teachers in Seville and 6 in Lisbon for our next group.

Here's how it works:
1) Placements last 95 days.
2) You will get FULL expenses paid (see below).
3) Train and teach in well known English academies in Seville and Lisbon. Placements will be modified to suit individuals but generally you'll start off with an orientation week, move to shadowing activities before assisting and running your own classes.
4) Your own room in an apartment in central Lisbon or Seville. You'll have your own room with a bed, desk etc. and share a lounge and kitchen with two or three others who are also on the scheme.
5) Continuous in country support from a friendly team who've done it. Our partners, 3Si in Seville and Synposis Practice in Lisbon will support you in your placement and your care whilst in Spain or Portugal. You will receive preparation training from Red Ochre at our offices in London before you go and orientation when you arrive including tours of Lisbon or Seville and your local neighbourhood as well as 1-1s about your work placement. This means day to day and week to week you will have support when you need it.
6) Free Portuguese or Spanish lessons whilst there.
7) A preparation training day at our offices in London before your placement so you're ready to roll when you arrive.

WHY HAVE WE SET THIS UP?
In the UK, there is a need for teachers with high quality, internationally recognised English language teaching qualifications. Recent census figures showed that across England 1.7% of the population (900,000 people) have either no, or poor spoken English. These people face significant barriers in participating fully in local, national and European life. There is a need for high quality, trained teachers who can think creatively, but also with the ability to innovate and be entrepreneurial in how they teach, where and when. Secondly, Erasmus is a fund set up to encourage people to train and work in other European countries than the one they were born into. Our experience is that the opportunity to do this - in a supported scheme - is highly valuable in helping participants to then go on - with the confidence and skills required - and get full time jobs abroad.

WHY WOULD YOU DO IT?
If living in an incredible city like Lisbon or Seville with support and funding (and post Brexit these sort of things will end) isn't enough...

We know that after qualifying, for most English teachers experience is often isolated to on the job progression. This scheme will give you practical experience in well known academies with a manager in the school to guide your development. We also want you to try out different ways of teaching and with a range of students so that you can use the scheme to really develop. And if you can help to teach the local Lisboetas or Sevillianos English, you'll also be opening possibilities for them too!
Qualifications
WHO CAN APPLY?
Anyone with a TESOL, CELTA or TEFL qualification, gained since April 15th 2019. We really welcome applicants of any age or background - whoever you are.

Most importantly, we are looking for people who are kind, curious and committed to English teaching and to enjoying their time in Seville or Lisbon, to learning and contributing something positive whilst there. And people who are happy to share and live with others.

You must be a UK National or other EU citizen and you must live (even if temporarily) in the UK. Due to funding rules we cannot accept applications from Spanish citizens for Seville or Portuguese citizens for Lisbon (as this is the location of our project).

In previous groups we have had people who already have a little teaching experience abroad and we have some people with a qualification but zero teaching experience. The scheme has enough variety to cater to both. We have had people with zero Spanish or Portuguese skills (you are supported to learn and have help on hand if you need it) and people who are fluent.

To apply for Iberia Teacher, please complete a short application form. You'll need to visit our website - link below.

Then download the application form and complete it.

Then email this along with your CV and a scan/photo of your teaching certificate.

We have very minimum resources so please be patient, but always ensure we reply to everyone who applies - it may just take time.
Salary and Benefits
Because this is an EU funded, Erasmus scheme, the positions are not paid. They are fully funded so that means you will get FULL expenses paid. In practice that means we pay for the following for all participants:
- Accommodation (rent, tax, furnishings etc),
- Flights to and from the UK, booked by Red Ochre
- Bills (gas, electricity, tax, water, wifi etc...),
- 120 Euros a week grant for food costs and to spend however you like
- Free Spanish classes and access to excellent "intercambio" language exchange evenings.
- 24/7 in country support, including an orientation when you arrive where you will get tours of the city and 1-1s about your placement.
- Travel insurance for the 95 days
- Airport transfers.
- Preparation training and support to help you get ready.

BENEFITS FROM THE PERSPECTIVE OF TEACH SEVILLE ALUMNI

Some nice things people who've been on Teach Seville said:

"I just want you to know I have really appreciated everything you have done for us. Teach Seville is probably the best thing I have ever done and I don't want it to end!...I never thought I would have the confidence to move to a new country and teach English, but this scheme made it possible because of the brilliant support I received. I owe this scheme so much, it has completely changed my life!" Participant, March 2018

"It has been a great pleasure to meet all the lovely people that run or take part in this programme. It was nice to be welcomed with so much care since we put our feet on Andalusian ground. Love the area where we live, love the flat, love my housemates and the school where I will spend my time in the next few months developing my professional life." Participant September 2017

I cannot recommend this scheme enough. I have had the opportunity to work in other countries before but this was by far the best experience socially and professionally. Participant, Teach Seville, Dec 2015

Thought you might like to know I'll be moving to Seville in August/September to take up a position in a language school. Can't wait!" Participant, March 2017

A fantastic opportunity to live and work abroad in a beautiful and vibrant city. I had an amazing two months developing as an English teacher but also being immersed in a new culture and meeting lots of great new people.Participant, May 2016

I highly recommend the Teach Seville! Program. I felt well supported and thoroughly enjoyed my time in Seville, because its a unique opportunity that I will value tremendously throughout my future career. I am very grateful for being accepted onto the scheme, and I hope that it continues to get funding for years to come, because I think that its something that will be invaluable for so many fledgling teachers. Participant, May 2016

I had a really great time in Seville, and it helped me greatly to decide what I want to do in the future, and how to go about finding further work in the country. Participant, Dec 2015

I just wanted to say thanks for everything and for letting me be a part of Teach Seville. It really was an amazing experience and provided me with exactly the experience I needed to start working as an English teacher. Aside from that, it was loads of fun and I was able to visit a lot of beautiful places! Ive got a job for the summer in Valencia so Ill be heading back to Spain next weekend, I almost cant believe it. Participant May 2017

Many thanks for taking the time out today to wrap up our placement with Teach Seville! The whole experience, from the city, to the school, to the people I've met over the past two months has been fantastic.I wanted to take this time to thank you for giving me the opportunity to be a part of this scheme. I am very grateful for the experience, and it has helped open my eyes to what it is really like to live in another country, not simply to visit it as a tourist.I would recommend the scheme to anyone that asked.Participant May 2017

I just want to say one more thank you. I've had an absolute whale of a time in Sevilla. Life here has been great; I've met loads of great people, improved my Spanish dramatically,I couldn't have wished for better colleagues. My students were great and I enjoyed every single lesson.Participant, Teach Seville, Dec 2015

Today while I was preparing my lessons for tomorrow, I felt how much I will miss that place, the academy and especially my students and the time spent with them. Some of them are planning to visit London during the summer, so I might have chance to see them again - which makes me happy.I'd like to say a BIG THANK YOU for everything what you have done for me and for us as a group. Thanks to you I had a really unforgettable experience which was a huge plus for my career prospects and life."Participant, Teach Seville,March 2016
Company Details
Company/Organisation:

Address:

Telephone:

Fax:

Website:
The only Trinity CertTESOL in Thailand. Certified and recognised worldwide. Beautiful location. Small groups.Teaching practice in real schools. Meals and accommodation included. Job Placement available on course completion.
Click to find out more.
Learn how to teach English confidently and get the most prestigious TEFL Certificate! Highly experienced and supportive team of tutors. Very high pass rate. Special price package with accommodation and airport pick up included.
Click to find out more.
Upon successful completion, ITTO guarantees job placement and job contacts worldwide. Find out how you can save up to US$200 Call Us Now!
Click to find out more.
International and accredited 4-Week TEFL course in Mexico that will upgrade your resume. The most budget-friendly way to travel.
Click to find out more.