English Teacher (adults)
Deadline: Sat 31 Aug 2019 00:00:00 UTC

Deadline: Sat 31 Aug 2019 00:00:00 UTC
Estonia: Tallinn.
International Language Services
Experience: 2 YEARS
Positions: 2
Job Summary
10 month contract.
Teaching General and Business English to adults in open and closed groups. Private students. Possible IELTS/TOEFL/SAT work for appropriately experienced candidates
Details of Position
Please note:
The details below are partial. Full details will be sent to stage 2 candidates. Please ensure you send a FULLY COMPLETE Instapply application with contact information (phone + email) for 3 recent and relevant referees. This will significantly speed up the application process. Please don't send your C.V direct.
We check the TEFL com system twice a week for new applications and respond to those candidates we want to pursue right away (stage 2).
Summary:
International Language Services Tallinn. Looking for business/general English teachers for a September 2019 start.
We offer Travel allowance, Competitive local salary, Good professional support, no younger learners!
Details:
The post will primarily involve teaching general business English courses both at ILS and in-company to groups and private students.
Please ask for a full version of these notes for the full document for prospective teachers
Other details for prospective employees:
Accommodation
ILS does not provide accommodation. The housing market is so easy to operate in these days that it simply is not necessary any longer.
For employees who need accommodation, help will be provided by the school to find a flat either in advance or upon arrival
For those who have not arranged a flat in advance, ils will provide basic accommodation for 1 week upon arrival in the country.
Teachers can expect to pay about 450 Euros for a reasonably modern furnished one or two bedroom flat within 30 mins of the school. Add 200 Euros and you can be pretty sure of finding somewhere within walking distance which has all mod cons. Teachers opting to take a room in a shared flat can expect to pay unto 350 incl. bills pcm.
Teachers can expect monthly bills to be anywhere between 50-100 per person depending on whether it is a winter or summer month and whether heat is included in the rent and also what level of connectivity teachers want to buy for Cable TV and Internet connections. Its wise to check these things before signing a lease!
The Framework: Systems Classes and Texts
The Level System
Classes are organised into eight levels which are linked to the Common European Framework of Reference: Zero Beginner, A1 (Elementary), A2 (Pre Intermediate), B1 (Intermediate), B2 (Upper Intermediate), C1 (Advanced), C2 (Proficiency). Most classes are in the B1-C1 range
Each level takes 120-140 classroom hours plus homework to complete, except Beginner level, which can be completed in 40-60 hours. There is an end of level test which students are expected to pass before progressing to the next level.
The Course System
The school operates and academic year from September till May.
The vast majority of courses follow the ILS GENERAL ENGLISH FOR WORK AND LIFE syllabus and levels system.
Open group students have one main route through a level i.e.140 hours: 60 + 80
Thus, an A2 level student will need to take a 60-hour course in September followed by an 80-hour course to complete this level and progress to Intermediate level, and so on.
The stages within a level are denoted by figures. For instance, B1.1 (the first 60.hour block which commences in September), B1.2 (the second 80-hour block which commences in January)
Other routes through the levels system are possible to negotiate for private students and corporate clients.
The Teaching
An hour means an academic hour of 45 minutes & most lessons last two academic hours, or 90 minutes. Alternatively, we offer 60 minute sessions for 1:1 coaching students.
Most courses take place on two days in a week. Common patterns are Tuesday and Thursday, Wednesday and Friday, and Monday and Wednesday.
The bulk of the teaching take place between 08.30 - 17.30. Day time courses are dominated by private courses and in-company work.
Teachers with relevant experience will be placed in - company. Naturally, this means that they will be teaching a certain amount of the time off site. Please note that Tallinn is a small city and your off site work will be within 25 mins of the school (often on foot) in most cases.
We also offer regular IELTS examination courses and short Business English courses at the school or off site.
Regular teaching takes place five days a week except for very, very occasional weekend and/or residential courses which involve classes at the weekend.
Most years approximately 75% of our work is with Corporates - companies and professional organizations (closed group clients+ privates who are part of a corporate agreement), and 25% with General (open groups). Most company classes are off-site, while all open group classes are held at the school.
A growing area for the school is private teaching. At the time of writing around 45% of the weekly number of teaching hours is taken up by private classes. This means that most teachers can expect a couple of private classes at any given time.
Private students choose to study 1:1 (or 1:2) usually because they are pushed for time and want more flexibility than an open group can offer. Often a private student has a very specific goal and once it is achieved, the course finishes, others wish to improve their general English over the period of a year.
See the full version of these notes for a breakdown of hours taught.
Administration
Class Registers. These contain spaces in which to record student presence (a P), lateness or leaving the class early (L), absence without notice (a, O) and absence with notice (an A). Registers should be filled in during the lesson. Class Registers are kept in a hanging file in the teachers room. Teachers are expected to update student records in the school database at regular intervals.
Work covered sheets. Behind your register you will find a work covered sheet. It is important to keep a clear record of what you have taught after each class. A teacher covering your classes if you are ill will not thank you if your work-covered sheets are not filled in and up to date. Other benefits of work covered sheets: they help you to see how fast or slowly you are going and they are useful to keep in case you teach the same level again. They give a snapshot of the class for the Dos who is responsible for monitoring teaching targets.
Timesheets. It is important to keep a clear record of exactly which of your classes you have taught and which classes have been cancelled at the end of each week and to keep track of what extra or admin work you have been doing. This helps us to keep up to date with contracts and it also helps us to distribute new classes as fairly as possible.
Teaching targets. With a standard textbook on a standard course, students should complete a pre-defined number of Units in a course book. Teachers are also responsible for checking the ILS syllabus for each level is being covered. Details of targets are available from the educational managers.
Feedback. We like to know what our students think of our work. Three weeks into a course, we conduct a written feedback exercise, in which students are asked to comment on the teaching, the materials used, and on the variety of activities. They are also invited to note anything they want to get more or less of. We fine-tune in the light of these comments, when necessary. We conduct a similar exercise at the end of the course, and feed the results into our planning for the next courses. In the case of Company classes, the results of these feedback exercises are passed to Training Managers. Teachers can expect feedback on the feedback.
Corporate Reports and Certificates. Certificates are given to all who complete a Level (i.e. 140 hours). Reports are written by teachers on all Company trainees (both in Closed Groups, and for Company students in Open Groups). These reports are passed to Training Managers for onward transmission to Departmental Heads and to the trainees themselves. The school will provide as much help as you need when you are writing reports. It essential that deadlines are set and met for the completion of reports. If you are nearing the end of a course, please check deadlines with the relevant educational manager.
Absentees. Please ask your students to notify you in advance if they are going to miss lessons or if they cant finish the course. This will help you with your planning and will help us decide if we can top classes up with new students (although this is something we seldom do after the first two weeks of the course). If a student misses more than 2 classes in a row without notifying you beforehand, please complete a absentee form and give it to the school secretary who will then contact the student and get back to you. These procedures are especially important for learners who are sponsored by their companies (or parents!).
Educational Administration in general. Your line managers are responsible for defining, allocating and ensuring completion of admin work and you can fully expect to be given something to do if, for example you are down on teaching hours in a given period.
Homework. Each class or lesson should be followed by a homework assignment. After the first lesson in the week this can be short (perhaps one or two Workbook exercises). After the second lesson, the assignment should be more substantial writing a letter, completing several workbook exercises, preparing a presentation etc. Records should be kept of homework tasks in the register or work covered sheet
Provisional calendar 2019-20
See the full version of these notes for the Teacher development calendar.
Teaching aids and materials
Networked Photocopier, scanner, network printing, CD players, Digital voice recorder, Whiteboards. Screens, OHP & data projector, wireless speakers. Teachers are expected to use their own computers and can access the ILS Broadband internet connection + networked devices via WiFi.
All open group students and corporate clients are required to buy course books and workbooks (where applicable), thus relieving the pressure to make photocopies.
There is a book budget and were always looking for good new materials. Teachers are encouraged to recommend those they have tried out and found to be effective.
Adults (General English). Course books. (see full version of this handbook)
Business/Professional courses at Intermediate level and above normally use a variety of texts, in order to cater for special needs. A common pattern is a core text plus various support materials.
Company Syllabuses/Programmes (shorter courses)
These are put together in the light of a Needs Analysis exercise either by the Dos or the class teacher. All company trainees are asked to state what aspects of English are most important for them, and to prioritize their requirements.
Shorter in-company courses tend to be quite specialized and tend to use, for example, the video camera to record trainees giving presentations and taking part in simulated meetings and negotiations whilst long courses will follow the ILS syllabus which will be supplemented.
Whilst some companies will ask for language improvement courses (long courses clipping through the levels system), more and more companies expect more skills based and task based approaches and shorter courses, often with more specific objectives.
Teacher Development
Whenever practical, we will help teachers attend conferences, seminars etc. outside the school and provide on the spot help as and when needed.
Observations. You will be observed twice per academic year by the Dos more often if requested or deemed necessary. These professional development observations will be arranged with plenty of warning. For each observation we would like a written lesson plan at least an hour before the lesson. The plan should include information about the last class, the next class, anticipated problems and solutions as well as the procedure. Feedback will be given orally and in writing (based on the oral feedback).
Peer observations also feature on the professional development programme here. Observing other classes is possibly the best way to pick up new ideas - so dont be afraid of them! There is a peer observation week each semester although you are encouraged to do more if you want to.
We sometimes run a teacher training course for the LCCIEB FTBE. New teachers are welcome to join the course if and when we run one. The school covers the course fee, and the ILS teacher is expected to pay the examination fee (around 140 Euros).
We have helped several teachers complete Trinity Diploma TESOL by distance and Distance DELTA courses. Sufficiently experienced teachers who are willing to sign a longer contract or who are willing to renew their contract will be able to enrol on the Dip course at preferential rates and will be supported by the school in various ways.
Teachers meetings are held rarely and according to need. An agenda goes up during the week and you are free to write down whatever you wish to discuss (including teaching ideas). The teachers meetings are dominated by administrative details. Teachers meetings do take up your time but they are extremely important so please do participate. This is your chance to say what you think about the photocopier, or the broken light in room 2, or the noise levels in the teachers room.
In the middle of each semester there is a mid term meeting with the DoS talking to each teacher individually to check on targets, mid term testing and any problems you may be having with individual groups.
Additional teacher support and development is provided through individual Professional Development Interviews (PDIs) with the director, observations and trips to seminars and workshops. Before your PDI you will be asked to fill in a form asking you to comment on various issues both educational and administrative. This Teachers PDI Questionnaire forms the basis of the PDI. The PDIs are there to provide you with the opportunity to discuss any aspect of your work e.g. a problem group, your preferred levels for the next course or to discuss how you are settling in. General feedback on PDIs is then given to the school directors who then act upon the general feelings expressed.
General management meetings where all the managers get together are held every month tend to focus more on the administrative side of things.
Attendance of meetings and seminars is compulsory unless otherwise stated.
Other details
Parcels: teachers who receive regular parcels through the post should consult the school in order to avoid paying customs duties unecessarily. You need your ID to pick up your parcel.
Local transport: buses, trolley buses and trams are frequent and free is you live in Tallinn.
Inter-City transport: Trains are not very frequent but reliable and new and a little slower than buses. Buses are usually faster. Both feature free WiFi. Any teachers considering travelling to Russia should be able to obtain their visas in Estonia quickly and efficiently online.
Shopping: There are several 24hr shops in the city as well as a growing number of out-of town malls, shopping centres and department stores. Shopping centres are usually open daily from 09.00 23.00.
Please note that fresh produce is often cheaper at one of the open markets than any supermarket. See the full version of these notes for more on prices.
Induction Weeks
Newbies usually arrive in Tallinn in the week prior to the commencement of teaching in September, October or January and we do our best to put together an induction programme for them - workload permitting.
Youll be given talks on life in Estonia, the Educational systems here at ILS Tallinn and youll have a chance to clear up any last questions about the working conditions, or whatever else you can think of during these sessions.
There might also be couple of Estonian language classes for new teachers to attend.
You should also consider a visit to your Embassy to register, and to the bank to open an account. ILS Banks with SEB so if you want your salary instantly available, choose this one. Another reason to bank with SEB is that this bank issues teachers cards with offer many of the benefits of a students ISIC card.
Finally there is your timetable to be talked over with your Educational managers and the first few lessons to plan.
more details available in the full version of these notes.
Qualifications:
The post holder should have the CELTA or equivalent plus some relevant, proven experience.
We are happy to consider teachers with other English teaching certifications who have had some experience in business. Teachers with a background in law or finance are preferred.
Please ensure you send a FULLY COMPLETE Instapply application with contact information for 3 recent and relevant referees. This will significantly speed up the application process. Please don't send your C.V direct.
We check the TEFL com system twice a week for new applications and respond to those candidates we want to pursue right away.
The full handbook for prospective teachers will be sent to you if/when we contact you to move your application forward.
Compensation:
600 Euros PCM net remuneration for the first 80 academic hours plus 12.50 Euros net per academic hour or 17 Euros for every lunar hour taught in excess of that (should average between 1000-1500 in a full month)
200 Euros max travel allowance
Qualifications
CELTA or Trinity Cert TESOL
Salary and Benefits
600 net PCM guaranteed basic for the first 80 ac. hrs plus 12.50 - 17 net per hr thereafter
Take-home pay for a full month worked should be between 1100 - 1500
Company Details
Become TEFL qualified in sunny Malaga in southern Spain or wonderful Rome. Get your passport to live and work in Spain, Italy or anywhere around the globe. EARLY BIRD FEE!
Click to find out more.
Certificate & Master Diploma Courses. Courses include: Teaching Young Learners, One-to-One, Business English, Grammar Awareness and Teaching English Online. Full Tutor Support and Employment Assistance.
Click to find out more.
TEFL Worldwide offers the Internationally Recognized and Accredited 4-week TEFL Course in Prague! Lifetime job assistance provided worldwide. Our graduates are teaching in 60+ countries! Highly rated by language schools and graduates.
Click to find out more.
We have over 20 years' experience delivering full-time and part-time CELTA courses and have a 98% pass rate.
Click to find out more.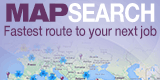 Latest Blog Posts