EFL Teacher with Professional Development Opportunities
Deadline:
Italy: Reggio Calabria.
International House British School Reggio Cal.
Experience: NOT APPLICABLE
Positions: 1



Job Summary
EFL Teacher required at a leading school (est. 1964) in South Italy, member of AISLi and International House World Organisation, CELTA centre and Cambridge Platinum Authorised Centre.

Excellent opportunities for development, including a fully-subsidised IHCYLT and/or DELTA Module, and opportunity to be trained as a Cambridge Speaking Examiner for teachers whose experience matches Cambridge requirements.

Start date September 16th 2019, with contract renewable for following academic year.
Details of Position
The SCHOOL

Founded in 1964, the British School of Reggio Calabria joined the prestigious IH network in 2015. IH has 160 schools in 52 countries and all its member schools have to adhere to its code of practice. As a member of AiSLi (a highly-regarded association of English Language Schools in Italy) and a Cambridge English Platinum centre, the school is committed to providing quality language courses and exam preparation. As part of our commitment to continuous improvement and teacher development, we have also recently become a CELTA centre.

The school has a learning-centred approach and also places great importance on the professional development of all its members of staff. We hold regular teacher-training events and each year we invite external trainers (e.g. Adrian Underhill, Jim Scrivener) to deliver workshops just for our teachers. We aim to provide an inclusive, international environment, for both staff and students, which celebrates diversity and cultural exchange. The students range in age from pre-schoolers to adults and the Young Learner and subject teaching departments in particular have seen a steady increase over the past few years.

In addition to classes held on the school premises, courses are organised in local primary and secondary schools, as well as kindergartens. The school also runs regular teacher training workshops and seminars for teachers in state schools.

Working with us provides the opportunity to:
- Further your practical experience of teaching in a quality, caring school with a wide variety of class types (from VYLs to Adults; beginner to proficiency; subject and exam preparation classes).
- Further your knowledge of language testing and assessment in one of the largest authorized Cambridge ESOL Centres in Southern Italy (awarded the prestigious "Platinum" status some years ago).
- Become a Cambridge ESOL Speaking Examiner (dependent upon experience).
- Learn from a team of friendly, supportive peers (there is a full-time teaching staff of 21, including an academic management team of five people) whose experience is wide and varied.
- Give and receive constructive feedback from regular observations and appraisals.
- Benefit from our excellent professional development programme which includes INSETTs, regular observations, appraisals, peer observation, team-teaching, drop-in lesson planning support, reading groups, conferences etc.)
- Settle into the school and the city by attending a fully-paid induction course and Italian lessons which run for the length of the contract.
- Access a wealth of resources (e.g. Interactive Whiteboards / TVs, computer rooms, Wi-Fi
throughout, up-to-date and well-stocked teaching resource library). For teachers working with offsite courses, a netbook or laptop and portable speaker is provided for the duration of the contract.

The POSITION

The role-holder will be required to work an average of 24 teaching hours per week, with an additional 3 hours per week dedicated to training, development and admin. As an EFL teacher, you will plan and deliver effective and engaging English lessons to the students of the school. The majority of classes are with learners aged under 18, although there is also the possibility to teach adults. As some of the lessons will also be held in local state schools, this is an excellent opportunity for anyone who may want to gain experience in mainstream education too.

The CITY

Reggio is a warm, friendly, coastal city just in front of Sicily with a centre that is small enough so that everything is within easy walking distance. Depending on the season, there is plenty to do in Reggio and its surroundings: from walking along the beaches and sailing, to skiing in the nearby mountains and eating in a cosy agriturismo.

The city is also ideally situated for visiting other places in Italy with a small port ferries to Sicily and the Aeolian Islands), a train station (including a fast train to Rome), and an airport (flights to Rome and Milan). If you're looking for direct international flights, Catania or Lamezia (roughly 1 hour away) have different direct connections.

To find out what our teachers say about working with us, watch our youtube video (link below).
Qualifications
Applicants should:
- Be able to deliver engaging, well-prepared, useful, learner-centred subject and English lessons to a range of learners.
- Have strong interpersonal and communication skills and the ability to interact successfully with young people.
- Be committed to promoting a positive, caring and inclusive learning environment.
- Be eager to work as part of a team and with a strong desire to develop professionally.
- Be reliable, organised and flexible.
- Be computer literate (all registers are completed, and timetables accessed, online)
- Be in possession of the Cambridge CELTA or Trinity Cert OR a Secondary PGCE with extensive relevant ELT experience (IHCYLT is an advantage)

Due to Italian law, we are currently only able to offer employment to EU Nationals.
Some knowledge of Italian is an advantage, but is not essential.
Salary and Benefits
* 20 days paid holiday pro rata and sick leave.
* Renewable UK or Italian contract with National Insurance and contributions.
* Accommodation provided at a reasonable price (between 250 and 350 euros p.c.m), maximum 20- minute walk from school and 15 minutes from city centre and beach.
* Possibility to take a fully-subsidised IHCYLT and/or DELTA module 1 or 3.
* Participation in the annual IH South Italy conference (held in conjunction with neighbouring IH schools in Sicily)
* Up to 200 euros for flight back to country of origin will be reimbursed on completion of contract.
* Salary commensurate with experience. Minimum monthly salary 1070 euros net + end-of-contract bonus of approximately one month's salary.
* Higher salary will be offered to applicants who have relevant teaching experience, particularly in another IH school.
Company Details
Extensive support throughout the 4-week course from our experienced and dynamic tutors with full access to our extensive resources. Guaranteed job interviews with possible employment.
Click to find out more.
Take The Anglo 8-week summer Delta M2 course in Cancun, Mondays – Thursdays. Or the 4-week summer CELTA course in Puerto Vallarta. EARLY BIRD PRICES available now!
Click to find out more.
Give yourself the best possible chance of securing a well paid English teaching job aboard. Register for one of our accredited, all-inclusive online TEFL courses. Why pay more? Starting from US$149 with job assistance and much more!
Click to find out more.
Observed teaching practice. With over 30 schools in Spain, guaranteed job-offer for top-graduates. Excellent value for money at only 990€. Change your life for the better!
Click to find out more.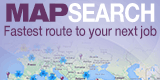 Latest Blog Posts