Service Manager Trainee ( ESL/EFL Head Teacher )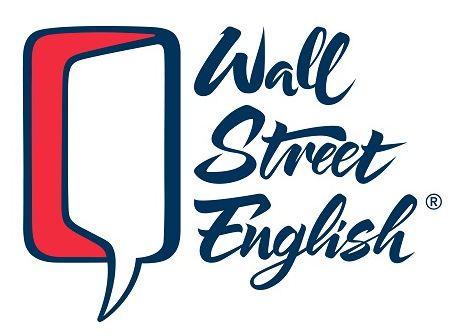 Deadline:
China: Beijing, Shanghai, Guangzhou, Shenzhen, Hangzhou, Nanjing, Tianjin, Wuxi, Qingdao, Suzhou, Foshan.
Wall Street English(China)
Experience: 2 YEARS
Positions: 15
Degree Required



Job Summary
Currently all the Service Manager Trainee vacancies were filled.

We still have vacancies for VVIP ESL teacher position in Beijing and Shenzhen. Please find the JD below:

Our VIP program takes our method teaching out of the centers and into the students' homes and offices. These programs give the students all the time they need with both native and local teachers.

As a Wall Street English teacher you can travel throughout the city and teach a variety of students from a range of materials
Details of Position
Responsibilities include: (VVIP ESL teacher)
1. Delivery of prescribed classes to a variety of clients ranging in ages from 8 to adult , including but not limited to:
2. Teaching WSE VVIPs on site or in center depending on students desired location
3. Providing detailed reporting and follow up on students / on-site classes progress
4. Providing after class electronic follow up about key points of class delivered
5. Coordinating with CTs (Chinese Teachers) about student learning issues
6. Delivering WSE VVIP demo classes and conduct oral tests when needed
7. Coaching senior managers and C-level executives across a range of industries
8. Establishing and maintaining relationships with clients
9. Being flexible and supportive to clients needs
10. One day reminder for clients classes
11. Key account follow up if needed
12. Possible travel to other cities / towns
13. Possible support of centers when needed

Requirements: (VVIP ESL teacher)
1. Willingness to build, foster and maintain Relationships with internal (students/ clients) and external (salespeople/ centers/ staff) clients with an emphasis on Communication, Support, and Flexibility
2. Willingness to communicate with clients during non-class time eg. class reminder/ likes on WeChat
3. Professionalism and a strong sense of customer service
4. Understanding of professional mannerisms and appearance when with clients or in centers
5. Exceptional teaching, coaching skills and capabilities
6. Eagerness for self-development and career progression
7. Flexibility to unforeseen schedule changes
8. Ability to work independently and build relationships based on trust and respect
9. A desire for self-development and career progression in a fast growing and dynamic team
10. Willingness to travel to class locations and possibly occasional an on-site location
11. Willingness to understand students needs and add materials relevant to core learning in order to enrich students experiences
12. Ability and willingness to teach all ages, general English to business to skills based courses
13. A strong understanding of WSE teaching methodology and an ability to persuade students of its value
14. Willingness to help sales with needed support / sensible understanding of sales
15. Willingness to deliver classes with an approximant travel of two hours outside city center
16. Willingness to occasionally travel to other cities and towns

Key Point Expectations: (VVIP ESL teacher)
1. Based on 40 hours a week
2. Expected to teach 10 -12 classes a week (2 hours per class)
3. Approximately 50% of working time is for traveling to clients location and class preparation
4. Attendance and participation of weekly meeting/ training sessions
5. Delivery of classes one-to-one
6. Travel in and around city center (generally 1.5 2 hours outside city center is our serviceable area)
Qualifications
(VVIP ESL teacher)
1. English speaker with passport from the U.S., U.K., Ireland, Canada, Australia, New Zealand or South Africa (visa requirement)
2. Bachelor's Degree or above in any major
3. CELTA or 120 hour TEFL/TESOL certificate OR 2 years post-degree English teaching experience;
4. Clean criminal background and health check
5. Willing to work weekends
6. Sociable, dynamic, inspiring, energetic, and organized
Salary and Benefits
(VVIP ESL teacher)
1. 14,000 RMB - 17,000 RMB: Salary based on location and experience
2. 3,000 RMB city allowance
3. 1,000 RMB - 6,000 RMB: Possible monthly bonuses based on number of classes delivered.
4. 800 RMB/m: City travel allowance & mobile phone allowance.
5. 500 RMB/m: Summer allowance.
6. Renewal bonus and 2 weeks break between contracts.
7. Student and staff referral bonus system
8. 11 days of Chinese national holidays plus 10 days of paid leave.
9. Z work visa and resident permit provided. Agency assistance for Z work Visa application.
10. Visa process and medical check reimbursement.
11. Full coverage medical insurance for both out- and in-patients care.
12. Free flight provided for selected cities.
13. Career development opportunities.
14. 40 hour new hire training, plus ongoing seminars and workshops
15. Free Mandarin Chinese lessons for beginners. Highly recommended
16. Airport pick up and up to 10 days hotel stay provided upon arrival
17. Housing is not provided but we'll help you get situated.
Company Details
Take The Anglo 8-week summer Delta M2 course in Cancun, Mondays – Thursdays. Or the 4-week summer CELTA course in Puerto Vallarta. EARLY BIRD PRICES available now!
Click to find out more.
Online Trinity CertTESOL Courses + Teaching Practice in Malaga or Rome. SPECIAL OFFER: €1399
Click to find out more.
Accredited 4-week TEFL course in Prague with job guidance worldwide. Our graduates are teaching in 60+ countries.
Click to find out more.
EXPERT ENGLISH Cambridge CELTA Authorised Centre in Asturias (North of Spain) offers CELTA, the worldwide recognised 160-hour practical and flexible teacher training programme all year round, part-time and full time.
Click to find out more.