Teach with Sonic | Outstanding job package | Great schedule | Amazing local team
Deadline: Tue 31 Dec 2019 00:00:00 UTC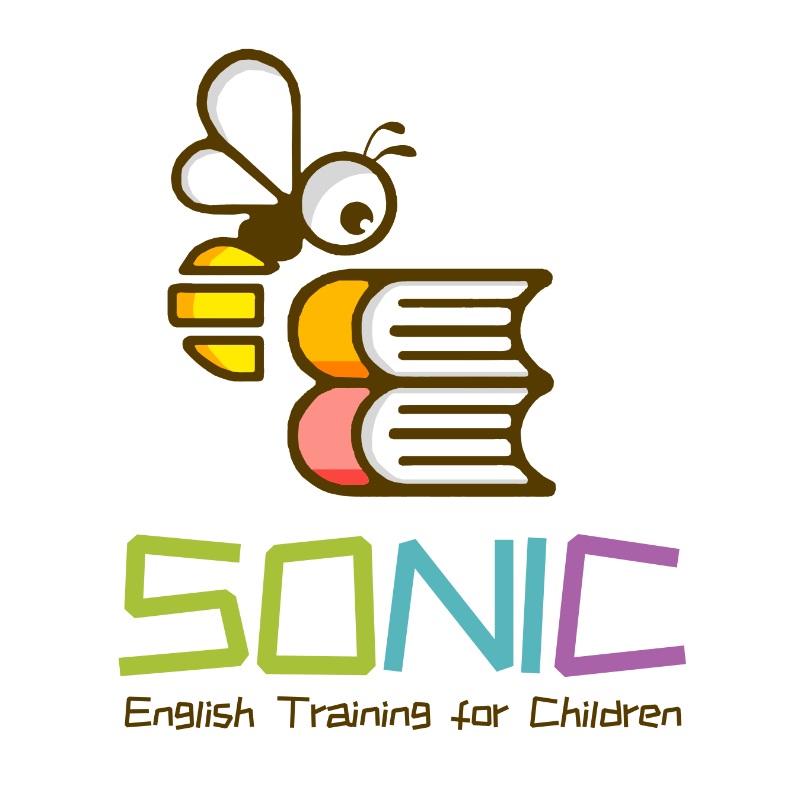 Deadline: Tue 31 Dec 2019 00:00:00 UTC
China: Wuhan - Wuchang District.
Sonic English
Experience: NO PREFERENCE
Positions: 5
Degree Required



Job Summary
Great hours. Great job package. Awesome support team. Fun city. Lots of time for hobbies and travel.

Job Title: Sonic ESL Teacher
Start Date: ASAP & continually hiring throughout 2019
Gross Package: 19,000 RMB - 22,000 RMB / month

Details of Position
Hours:
* 22 teaching hours / week!
* 4 training hours / week!
* 0 office hours / week!
* 0 lesson prep hours / week!
Schedule & Holidays:
* Work 5 days / week
* At least 6 scheduled paid weeks off / year
- These include (1) Chinese holidays, (2) Christmas Eve and Day, (3) long holidays in February and August, (4) various other days off
About the company:
Sonic English is an English training center for students aged 4 - 12. There are 12 kids per class, and we maintain a playful yet professional environment. We take kids from the very basics of English to near fluency before middle school. Besides the great hour to salary ratio, the best part about Sonic is our team. The full-time Chinese staff is made up of kind, sociable, and very talented people. Many of them had years of experience at other training schools before they switched to Sonic for our company culture / environment. We all value reading, growing, and staying healthy. In fact, the team does yoga together on Tuesdays and Thursdays (you have an option to join, too) because we believe that maintaining a good state of mind will reflect in our teaching and life satisfaction.
See videos from Sonic English on YouTube here:
https://www.youtube.com/channel/UCvtysyCrnhLYbBtvVyDRx-g
About the city:
Wuhan, China has 10 million+ people and over 1 million university students. The city has 7 subway lines with at least 10 more in development. Sonic is located in Wuchang (a district of Wuhan filled with universities) near the South Central University of Law and Economics. The city is much more affordable than Beijing and Shanghai, and has almost everything those cities have with great food, parks, nightlife, mega malls, and ridiculously fast development.
Learn more about the city here:
https://wuhansocial.com/
Who the job is for:
1. Teachers that want an amazing work schedule / salary ratio
2. Teachers that like having free time to explore
3. Teachers that do their best at every moment. (When working, they work their best. When not working, they seize life's moments.)
4. Teachers that truly desire to see their students grow
5. Teachers that truly desire to make themselves grow
6. Teachers that have passion, energy, positivity, professionalism and cultural awareness
7. Teachers that can use their free time productively (for example: exercising, learning a skill, getting an online MA, anything)
8. And most importantly, a personality of bringing people up. When everyone at Sonic builds one another up, we all experience compounding benefits.
Responsibilities:
1. Leading children in learning and loving English
2. Leading children in character development
3. Implementing techniques and standards acquired from training
4. Teaching the course contents (the Sonic way or with your own unique style)
5. Enjoying the processes and moments of teaching
Degree Required

Native level English speaker preferred
Qualifications
Sonic will assist you in a step-by-step process to meet and understand the following qualifications. These qualifications are necessary to work legally and safely in China:

1. Must be a citizen from the USA, the UK, Canada, Ireland, Australia, New Zealand or South Africa (visa requirement)
2. Bachelor's Degree (This will need to be notarized)
3. TEFL certification (We can help you get this as there's a center here in Wuhan, but the online portion must be completed before our center can issue an invitation letter to you. The in-person portion will be completed upon arrival in Wuhan)
4. Able to provide a background check (This will need to be notarized, too)
5. Ready to live abroad for at least 1 year

Salary and Benefits
Gross Package (Salary + Benefits):
* 19,000 RMB - 22,000 RMB / month

Salary:
* 15,000 - 18,000 RMB / month base salary (depending on experience and ability)
* Additional 125 RMB / hour if teaching more than 22 hours / week (in July, teachers teach more and make more)

Benefits:
1. Beautiful company housing with free utilities (electricity, water, gas, WiFi) or housing stipend
2. 8000 RMB at end of 12 month contract
3. 2000 RMB for Chinese New Year
4. Health insurance
5. Legal Z Visa (work visa), paid residence permit, paid foreigner's work permit card
6. Airport pickup and assistance getting situated
7. Constant support throughout the year from local staff and foreign management
8. Free meals depending on working times
9. Company dinners / celebrations / gatherings / outings (optional)
* (in 2018, we trekked through a desert in Inner Mongolia, spent a weekend at a Hot Spring, had numerous large dinners, and had local outings like KTVs, go-karts, and parties)
10. Residence permit renewal fees covered
11. Company usually does block scheduling with classes
12. High-quality training
13. Talented assistant Chinese teachers in every class
14. Performance incentives and bonuses
15. Yearly raises
16. Great pre-made curriculum & lessons that teachers prefer
17. Room for growth and promotions as additional Sonic centers open throughout Wuhan
18. Amazing company team and company culture (you have to experience it to understand)

Very important:
* Wuhan is vastly cheaper than cities like Beijing, Shanghai, Hangzhou, Shenzhen and still has nearly everything those cities have. This means that your money goes much further here and it's easy to save for amazing holidays. So why does a job in Wuhan pay similarly to many jobs in Shanghai when Wuhan is much cheaper? It's because Wuhan has high demand and less foreign teachers causing a push up in salaries being equal to Shanghai. Knowing this information, Wuhan is easily a great choice and Sonic would be happy to tell you much more about this city.

Company Details
Choose from 3 different Online courses: 140/120 or 100 hours + Boost your CV by adding one or more of our Specialty Certificates on Teaching Business, Young Learners, Technology. Save up to 35%!
Click to find out more.
GET over 200+ hours real classroom experience with observations from our tutors. Job placement available after graduation. APPLY NOW!
Click to find out more.
Looking for an opportunity to expand your career choices at home or abroad, fund your travels or attain an internationally-recognised TESOL qualification? If yes, then one of our flagship TESOL courses could be for you! BA (Hons) TESOL & Linguistics MA Education with TESOL.
Click to find out more.