Native Level English Kids' teacher, Suzhou 'Paradise on Earth'.
Deadline: Sun 08 Dec 2019 00:00:00 UTC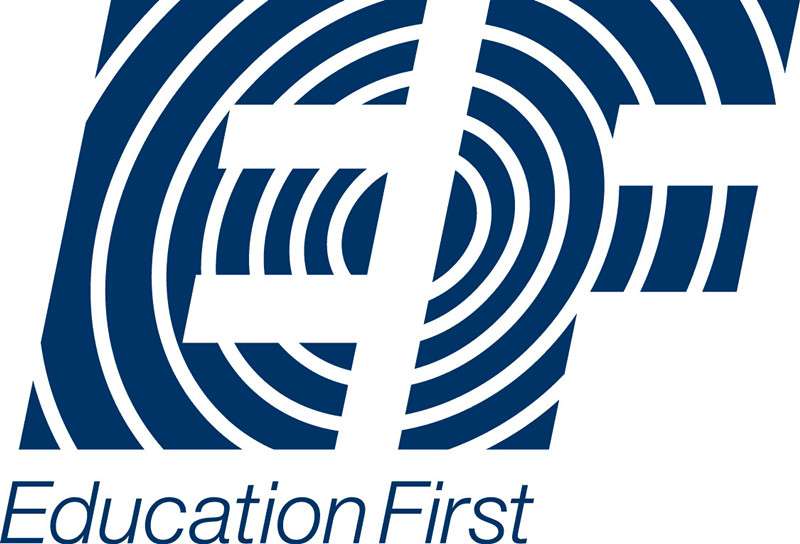 Deadline: Sun 08 Dec 2019 00:00:00 UTC
China: Suzhou,Jiangsu Province,China.
EF Education First
Experience: NO PREFERENCE
Positions: 5
Degree Required



Job Summary
EF Suzhou seek experienced native level English teachers for children aged 3 to 18.
Monthly pay package is from 14000 to 20000 RMB. (See full description); plus medical insurance; flight allowance; and other bonuses.
Collaborative management, excellent continuing professional development up to mini-MBA.
Opportunities for senior teachers and DoS positions as we expand.

Details of Position
Regarded as paradise on earth by the Chinese people, Suzhou offers an ideal destination for anyone seeking to work in China. Suzhou is a clean and bustling city from low rooftops in the World Heritage old town area with its famous gardens and canals, to the modern bustling and very western friendly new city areas. Whether you want to relax by one of the lakes, mix with the locals, or live it up in western restaurants and nightclubs, you can do it all in Suzhou. It's a great place to work.
Now EF Suzhou has four schools which are located in SIP West, SIP East ,SND and Wujiang District and the fifth school will open in 2018.We are currently accepting applications for kids' teachers as we expand our fourth school in Wujiang District, and open more thereafter: teachers who are committed to their individual student's development, and working with their parents to improve their learning experience.

EF Suzhou's Core values include a passion for teaching, an entrepreneurial spirit, and a desire to learn. We have developed a collaborative foreign-management style and have worked hard to ensure the cross-cultural teams work well together in a happy and supportive environment. Peer observations and workshops are encouraged across departments with the objective to help us all be the best that we can.
Teachers looking to work for academic excellence are most welcome and will enjoy the experience. There are real career opportunities for those wishing to stay and grow with the company into management positions, and drive it to be the best private language school in Suzhou, with possible bursaries for qualifications such as the Cambridge CELTA and a mini MBA.

Our schools are modern, well equipped and progressive with IWBs in each room and school-wide WiFi. Classes are based on EFs own syllabus and text books, and lesson plans and materials are provided.
We teach small classes of students, mainly children as young as 3 years old to teenagers. This breadth and variety of students gives our teachers great opportunity to develop into well rounded, experienced professionals.
In addition, we offer a continuous teacher development programme of training, observations and workshops. We greatly value our more experienced members of staff and encourage them to become involved in this.

Theres always someone on hand to offer some teaching advice and support, or to go and grab a bite to eat with; and there are many foreigners living and working in Suzhou and we are well catered for by famous brand restaurants, supermarkets and shopping malls.
There is a fantastic support system and network of both foreign and Chinese staff, meaning that our team is fully provided for in terms of both professional development and social opportunities. Teachers are never short of help and support at work, or of company and a full social life outside of work.

Qualifications
Qualifications:
Native level English speaker
BA degree or above
Recognised 120-Hour TEFL/TESOL/CELTA certificate is preferred
2 years teaching experience in an educational environment is preferred
Non-criminal background
Excellent communication and presentation skills,love kids and enjoy teaching

Salary and Benefits
Monthly gross pay is from 15000 to 21000 RMB
includes the following:
* Basic salary is from 10500 to 15500 RMB (net.)
* Quarterly Bonus
* Additional Flight Allowance
* Additional health insurance
* Additional student enrolment and retention bonuses.
* Additional contract completion bonus.
* Additional paid visas and residence permits fully compliant with local laws. (This is so important.)
* Paid holidays 10 days + all national holidays: (Total = 21+, depending on length of service.)
* We work 5-days seasonal weeks, and we don't work evenings at weekends: Enjoy your social life!
* Support from senior management for academic excellence with excellent classroom materials, and teacher-led procurement.
* Cambridge TKT Young Learners certificate and further TKT exams on request. Continuous training and development.
*Find your own accommodation with 2500RMB/Per month house allowance- with the full support of local staff.
Or clean, modern, shared EF accommodation provided. (Max 2 Teachers to an apartment, with own bedrooms: safety inspection, smoke and gas alarms etc.) (Untrained teachers new to China will be given this option in their first year, whilst they find their feet.)

Company Details
GET over 200+ hours real classroom experience with observations from our tutors. Job placement available after graduation. APPLY NOW!
Click to find out more.
Looking for an opportunity to expand your career choices at home or abroad, fund your travels or attain an internationally-recognised TESOL qualification? If yes, then one of our flagship TESOL courses could be for you! BA (Hons) TESOL & Linguistics MA Education with TESOL.
Click to find out more.
Extensive support throughout the 4-week course from our experienced and dynamic tutors with full access to our extensive resources. Guaranteed job interviews with possible employment.
Click to find out more.