English teacher (with a strong desire for professional development)
Deadline: Fri 14 Sep 2018 00:00:00 GMT


Deadline: Fri 14 Sep 2018 00:00:00 GMT
Poland, Bydgoszcz
International House Bydgoszcz
Experience: ENTRY LEVEL
Positions: 7



Job Summary
We need enthusiastic teachers interested in developing professionally to join our successful school. With a strong development program, particularly for recently-qualified teachers, and a cooperative and supportive teaching and administration team, IH Bydgoszcz is a great school to work at. We were rated as excellent in many categories (including teaching, admin and professional development available) in our last IH inspection, and aim to maintain these standards for teachers and students.
Details of Position
Start Date: 17/09/2018
Duration: 10 months (with the possibility to renew for 2019-2020)

---

What your timetable will look like

Your timetable will be a mix of classes, including a range of ages and levels, dependent upon your prior experience. This will definitely include teens, and may include young learners. All teachers have some 121 clients. Support is provided with all teaching, so don't worry if it's a level or age you have no experience of!

You will generally teach up to 25 teaching hours (19 clock hours) in any one week, with the possible addition of cover classes if other staff are off, up to a maximum of 28 teaching hours. Most classes happen Monday to Thursday, though you may have one or two classes on a Friday. Basic salary is paid regardless of hours worked, and overtime is paid if necessary. Travel time is paid, and wherever possible you will be driven to offsite classes. The majority of teachers have some travel in their timetable. There is a 30-minute administrative meeting for all teachers on Fridays, and most professional development sessions happen on the same day.

We also require teachers to participate in our social programme for students, which takes up approximately three Friday evenings and three Saturday mornings throughout the year. They're great fun and students and teachers get a lot out of them!

---

Other administration requirements

As with any school, working with us isn't just about what happens in the classroom. We expect a lot of our teachers, including keeping online registers up-to-date, setting and marking homework for every lesson, setting and marking continual assessments in all skill and language areas, writing reports for all students twice a year, and alerting senior staff to any problems there may be, informally through discussion, and formally through an online reporting system. We provide ongoing support and advice to help you meet all of these requirements.

---

About the school and the city

Bydgoszcz is in the north of Poland, with excellent transport links to the rest of Europe, including an international airport with direct flights to London Stansted, London Luton, Birmingham and Frankfurt, making it a good base to explore from. It is also within easy reach of airports in Gdansk, Poznan and Warsaw by bus and train.

The city has about 360,000 people, with nightlife, cinemas and more shopping malls than any town this size really needs. It is well-known for its beautiful parks, including one next door to the school and another to the north of the city, which is the largest city park in Poland. It is especially attractive in the spring.

Few people dream of Poland as the place they want to end up once they've qualified as an EFL teacher. Fewer still have heard of our city, and even fewer can pronounce it, but everyone who lives here comes to appreciate how liveable it is as a city, and how great it is as a base for exploration of the rest of Poland and Europe.

Our school is a demanding place to work, but it is also incredibly rewarding, and we hope it will stand you in good stead for the rest of your teaching career. If you think you meet all of our requirements, why not give us a try? You won't regret it!

Qualifications
Essential role requirements:
You must have a CELTA, Trinity TESOL, or equivalent initial teaching qualification, including 6 hours of observed teaching with feedback.

EU passport holders only can be considered for this post due to visa restrictions.

Full mastery of English across all 4 skills to CEFR C2/IELTS band 8 required, evidenced by a high standard of written and spoken English throughout the application process if you do not have certificates.

Salary and Benefits
Salary: 1,650-2,118 PLN per month depending on qualifications and experience, years at school, and timetable issues (as detailed in the contract). Other increments may be added, depending on timetable.

---
Teacher development programme

All teachers participate in induction week, starting on 17th September 2018. We run weekly workshops, collaborative planning meetings (level meetings), and other professional development activities depending on the requests of the teaching team. You will get free attendance at the IH Bydgoszcz and Torun Teacher Training Days in November and April. Observations include 10-20 minute drop-ins soon after you join the school, three formal developmental observations, and opportunities to arrange peer and video observations. The staffroom is very supportive, and senior staff are available to help with anything you need when planning.

The school is an approved IHCYLT training centre (IH Certificate in Teaching Younger Learners and Teenagers), and teachers returning may be given the chance to do a two-week intensive IHCYLT with us in September. The course is free if the teacher passes and completes their contract of employment, though teachers cover the cost of the certificate themselves.

Basic Polish lessons are provided, one hour once a week for your first year at IH Bydgoszcz.
---

All EU citizens are eligible for national healthcare under the Polish health system. However, the school may also cover the cost of private healthcare arrangements at its own discretion. Teachers MUST bring a valid European Health Card with them. The cost of medication and dental care are not covered. You are paid when you are sick as long as you have a valid doctor's certificate.
---

Holiday dates will be confirmed on your contract. At the moment, you can expect 4 days of holiday in November, nearly 2 weeks at Christmas/New Year, 2 weeks in January (though we ask one or two staff to work during that holiday), 1 day in March, 6 days for Easter, and 5 days in May.

Approximately two weeks pro-rata holiday pay is paid at the end of the contract. Pro-rata is calculated on a ten-month basis: 1 Sept. 30 June.
---

Rent on shared accommodation in a flat with another teacher within 25 minutes walking distance of the school, including utilities (not phone/internet), all paid by school.
---

We reimburse flights from London to Bydgoszcz, and provide return transport, Bydgoszcz - London on completion of the contract, or will refund the equivalent value for other travel methods.

Due to the low cost of living in Poland, your salary is enough to live on here, and you can even save some money if you are careful. However, we are not a good school to apply for if you have a lot of debts or expect to have high travel costs. Please check Rome2Rio to find out approximate travel costs for your journey to and from the city. We will only cover the equivalent cost of a return flight from London to Bydgoszcz each year. If this will be a problem for you, please do not apply.

Company Details
Like the sound of this job, but not fully qualified?
Check out our Teacher Training Directory to find a course.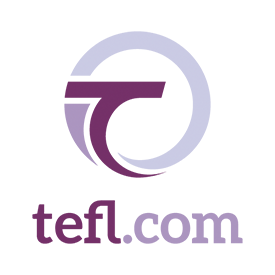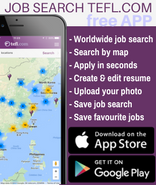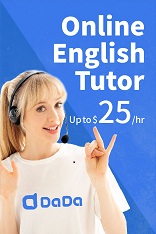 Train To Teach
4 week intensive courses with hands-on teaching practice, to gain the necessary skills for effective teaching. Support and professional feedback from our experienced Cambridge CELTA tutors. Reserve your place today!
Click to find out more.