Teacher of Foreign Language and Culture
Deadline: Sat 01 Sep 2018 00:00:00 GMT

Deadline: Sat 01 Sep 2018 00:00:00 GMT
China: Haizhu District, Guangzhou, Guangdong.
Guangzhou Daohe Academy Kindergarten
Experience: 1 YEAR
Positions: 3
Degree Required



Job Summary
Come work with 2-6 year-olds in a beautiful environment, learning and teaching English and Chinese culture. This private kindergarten is filled with love and you will love it...and you will learn as much as the kids. Celebrate the beauty of life together with our school. Staff training begins September 1!
Details of Position
In 1996, Daohe started in Taiwan, where it is regarded as one of the top experimental schools. Its first Mainland China branch will open its doors in September 2018. The schools curriculum is based around the 24 solar terms of the Lunar Calendar and an adapted mixture of the Six Ancient Arts: Rites/Etiquette, Music, Archery, Charioteering, Calligraphy, and Mathematics, as well as the later Four Arts of zither playing, the Game of Go, calligraphy, and painting. Experiential education and the natural world will be the focus of this cosmopolitan school located in one of Guangzhou's prime neighborhoods. A multi-generational program that serves not only students of age 0-6, but also their parents and grandparents;, is the part of our school that we call The Three-Generation Academy.
The Three Generation Academy is a home away from home combining education, culture, arts and crafts into a daily life aesthetic. It provides a spiritual space where all three generations of the family can live, learn, and enjoy the beauty of life together. It also offers a place for the entire family to cultivate themselves, so as to learn how to better care for their own households. At Daohe Kindergarten, filial piety is regarded as the foundation of benevolence and righteousness. Once established, this foundation gives rise to a way of life by which we can experience and confirm the richness and sufficiency to be found in living harmoniously with all life. As Mencius said, A gentleman first shows affection for his kin, then benevolence toward other people and finally care for all things. In such a society, things are received in a timely manner and used in an economical fashion, and when all things are in order, interpersonal harmony can be achieved. In such a truthful environment, we honor the elderly as we would our aged parents, and care for children as if they were our own. We establish ourselves and help others to do the same. We achieve expertise, while helping others to excel. We do not do to others what we would not want them to do unto us.
Guangzhou Daohe Kindergarten cultivates a family atmosphere and is looking for strong professionals, who love being with small children and will treat them as they would their own. We want our students to be knocking at the door to get in and reluctant to leave when the sun goes down. Only the happy student learns well. Our unique philosophy envisions an activity-based education where there is balanced development of mind, body, and spirit. Stress on using the five senses and bodily-kinesthetic learning to experience and do, rather than be told or sit and listen, is central to our daily program. We eschew the focus on memorization, rote activity, and performance that has come to dominate modern education. Or multivariate educational and cultural space and resources expose children and their families to creative industry and imagination, right down to the design of our school as a village replete with a garden. The curriculum covers a wide range of subjects, including art, health, games, music, work, languages, agriculture, and nature. In particular, we stress the ethics of integrity, virtue, and wisdom. Love, nature, and beauty are our core values. Students learn a work ethic, patience, and gratitude by sowing seeds; Daohe has two decades of experience sowing the seeds of mirth and wonder in our youth. Whether making mooncakes for Mid-Autumn Festival or zongzi for Dragon Boat Festival, our students engage in constant celebration of the rhythms of weather, seasons, and culture. At Daohe teaching materials must be realia taken from nature, not bought at the store; we dont use flash cards. We subscribe to a no tangible rewards system (e.g., no food or stickers, but smiles, hugs, and verbal reinforcement encouraged). Papermaking, natural dyeing, pottery, ceramics, singing, and painting workshops, among much else, will be offered to students, staff, and families.
We are now licensed by the Chinese government to recruit foreign staff for the purpose of working in Mainland China.
Location of school: Canton Place, Liede Area, Tianhe District, Guangzhou City, Guangdong Province
Class size: 20 or fewer
EXPECTATIONS
All the teachers of GZ Daohe Kindergarten are committed to the mission of developing a positive, accepting, nurturing and challenging teaching and learning environment. Chinese and foreign teachers are co-equal community members so should expect to exert their professional skills and take care of children's needs.
GENERAL
+cooperate to provide opportunities to draw upon the strengths of staff, children and community
+instill, through education, an appreciation for Chinese culture and diverse multicultural communities while striving to cultivate the students global perspectives
+acknowledge that the entire staff shares the responsibility for all children
+provide a nurturing environment for positive self-esteem
+create a rich and secure environment with various teaching methods in curricular learning that accommodates various learning styles
+support and promote the mission and goals of GZ Daohe Kindergarten
+ensure that the programs and curriculum of GZ Daohe Kindergarten adhere to the educational philosophy as stated in our Mission Statement.
+commit to promoting and upholding high standards of teaching quality and ethical behavior for our school
engage parents as partners in understanding the unique characteristics and needs of children.
+promote equality and justice by creating a community that fosters respect, understanding, and an appreciation for differences that affirms the dignity of each individual.
+understand that language is absorbed not trained by integrating English into daily life
+help students to identify their own loves and aptitudes
WORKING HOURS
1. 8:30 AM to 5:30 PM Monday to Friday with an hour off for lunch
2. One Saturday per month (up to five Saturdays per semester)
PLANNING TIME
1. Planning time is from 1:30 to 2 PM daily
2. 2:30 or 3 PM to 4 PM one assigned day per week
REPORTING REQUIREMENTS
1. Weekly course plan and communication sheets in English
2. Monthly, two-page report
3. Monthly plan of anticipated hands-on activities
4. Semester report, including a quota of photos of each student engaged in activities
MEETING TIMES
1. An administrative group meeting of foreign teachers once a week
2. Two-hour training once a week after work
SPECIAL KINDERGARTEN EVENTS
1. Seasonal Festivals and Banquets (i.e., Spring Festival, Summer Banquet)
2. Important Holidays (i.e., Lantern Festival, Dancing Lions Rock the Chinese New Year)
3. Develop seasonal activities, articles, and/or poems.
Degree Required

Teaching experience:

2 years

Native level English speaker preferred
Qualifications
Candidates are required to possess the following:
1. Native level of English fluency expected
2. A bachelors degree (one related to teaching languages, linguistics, or education is preferred) properly certified by the Chinese government
3. A criminal record background check issued by the proper legal authority and duly notarized and sealed by a Chinese consulate abroad.
4. A minimum of one year of English teaching experience with primary schoolchildren or younger
5. Either a graduate degree (masters or doctorate) or a legitimate 120-hour TEFL certificate

Candidates are entitled to receive a higher salary if they possess the following:
1. An M.A. degree related to teaching language, linguistics, education, or other relevant fields
2. An official teacher certificate obtained in an English-speaking country
3. Three years of English teaching experience (certified by employer(s) or supervisor(s))

HOW TO APPLY:
1. Cover letter or email message
2. Up-to-date resume
3. A recent photo of your face

Salary and Benefits
Salary range: RMB 17,000 to 25,000 per month
Benefits & Entitlements

1. DURATION
a. One-year contract
b. Two-year contract comes with RMB 10,000 signing bonus

2. WORK VISA ASSISTANCE
a. Our staff will work closely with you to procure a proper offer letter and visa. Cooperation in supplying documents will make this process more expedient.

3. TEAM BUILDING & PROFESSIONAL DEVELOPMENT:
a. Planned team-building activities or events twice per year
b. 24-credit teacher development program
c. 128-hour workshop requirement in the first year
d. Mandarin classes to match your level

4. WEDDING AND FUNERAL:
a. Wedding: 1000-yuans one-time cash gift
b. Immediate familys funeral: 500-yuans one-time condolence

5. HEALTH AND INSURANCE:
a. Accident insurance immediately after starting the job

6. HEALTH CHECK:
a. Self-paid for the first year (approx. RMB 482), covered by school from the second year
b. Comprehensive medical examinations every second year for employees over 30 years old and with over two years employment

7. HOLIDAYS:
a. Winter holiday: ten working days; summer holiday: ten working days
b. All Chinese state holidays

8. FLIGHT REIMBURSEMENT
a. Round-trip or one-way flight upon completion of each year of contract (max RMB 5000/person/year)

9. HOUSING ALLOWANCE
a. RMB 1,500 will be given with the first monthly paycheck, and every month thereafter, to reimburse for rent.

Note: Certain benefits are dependent on completion of the contract. The contract will specify partial or full refund to the company in the case of a termination or non-completion.

Note: The photographs herein are from three campuses of our school in Taiwan as our campus is under construction.

How to Apply:
Email the following documents to our HR Department or visit our website for more information.
1. Cover letter or email message
2. Up-to-date resume
3. A recent photo of your face

Company Details
Like the sound of this job, but not fully qualified?
Check out our Teacher Training Directory to find a course.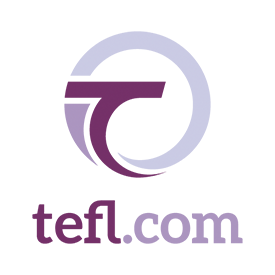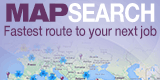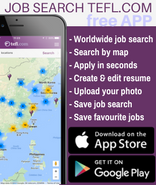 Train To Teach
TEFL Worldwide offers the Internationally Recognized and Accredited 4-week TEFL Course in Prague! Lifetime job assistance provided worldwide. Our graduates are teaching in 60+ countries! Highly rated by language schools and graduates.
Click to find out more.
We have over 20 years' experience delivering full-time and part-time CELTA courses and have a 98% pass rate.
Click to find out more.
Our highly rated, accredited courses will help you access 1,000s of international and online teaching opportunities. Learn how to teach TEFL and book your course today.
Click to find out more.
Build up your classroom confidence: assessed teaching practice, individual help, support and professional feedback by experienced Cambridge CELTA tutors. Very high pass rate. Register now and get EARLY BIRD discount. Special package with accommodation included.
Click to find out more.
Accredited Course, Live Teaching Practice, Full Board & Accommodation in Beautiful Hotels included. Over 800 Graduates a Year. 200 Scholarships still Available! Apply and Save Now
Click to find out more.
The only Trinity CertTESOL in Thailand. Certified and recognised worldwide. Beautiful location. Small groups.Teaching practice in real schools. Meals and accommodation included. Job Placement available on course completion.
Click to find out more.
International and accredited 4-Week TEFL course in Mexico that will upgrade your resume. The most budget-friendly way to travel! Choose ITTO TEFL - TESOL Programs!
Click to find out more.
Certificate & Master Diploma Courses. Courses include: Teaching Young Learners, One-to-One, Business English, Grammar Awareness and Teaching English Online. Full Tutor Support and Employment Assistance.
Click to find out more.