Summer Camp TEFL Coordinator
Deadline: Sat 09 Jun 2018 00:00:00 GMT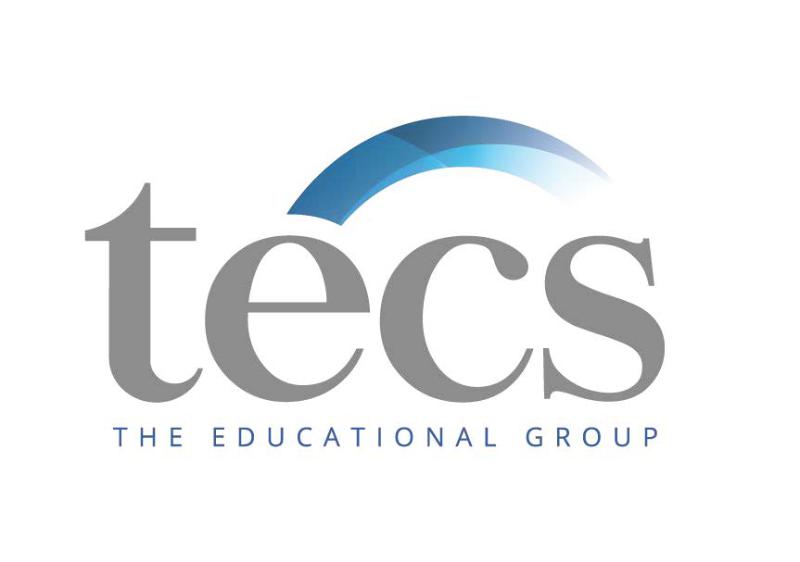 Deadline: Sat 09 Jun 2018 00:00:00 GMT
Spain, El Puerto de Santa Maria
TECS Language Programmes
Experience: 2 YEARS
Positions: 3
Short Term/Summer job, Residential



Job Summary
The TEFL coordinator is responsible for all things on the TEFL or teaching side, that is to say they are responsible for managing the quality of the English programme and the English learning on camp. The TEFL Coordinator is a mid-management position along with the other coordinators and is the principal manager for all of the teachers on camp, although they will have a secondary role in managing the rest of the camp staff.
See description here on our website (link below).

Details of Position
The TEFL coordinator is responsible for all things on the TEFL or teaching side, that is to say they are responsible for managing the quality of the English programme and the English learning on camp. The TEFL Coordinator is a mid-management position along with the other coordinators and is the principal manager for all of the teachers on camp, although they will have a secondary role in managing the rest of the camp staff.

TEFL Coordinators are generally people with experience teaching TEFL and with a passion for teaching. Candidates should be young, or young at heart, and full of imagination and energy in order to meet the extraordinary demands of camp work. Candidates should be ambitious and have a keen interest to step up the ladder of the TEFL and educational world. We prefer candidates who plan to work in the TEFL environment as a permanent career.
For full job description please go to our website (link below)

NORMAL TEFL TEACHING RESPONSIBILITIES:
Must wear uniform, Camp Management Polo, continuously.
Teach 3-4 hours of English as a Foreign Language class to an allocated group of around 10-12 children. (The age and level of the group will be determined before the Camp and communicated to you to assist in your planning.)
Plan and organise above mentioned classes.
Monitor the progress of the students and keep a record of progress in order to write an end of camp report.
Ensure students up keep their English folders and go home with their English materials in a way which reflects the quality of teaching they received.

TEFL MANAGEMENT
Oversee the level testing of all children within assigned age group on arrival on camp.
Assign children to classes based on level. Input this data into the camp database and be in charge of managing changes to these class lists.
Monitor teacher performance carrying out observations and feedback sessions as required and getting feedback from Camp Director on the observations they do.
Hold daily teacher meetings and regular teacher development sessions.
Be a supportive base for teachers at all times.
Manage the teachers in all parts of their work during teaching time.
Assist the teachers during their evening lesson planning time, ensuring that they are using this time appropriately and that idea and lesson plan sharing is going on.

RESOURCES and TEACHER DEVELOPMENT:
Make resources during camp to complement the existing age group packs.
Organise the relevant age group packs so they are ready for distribution on the staff arrival day.
Support teachers at all times, helping to provide needed resources and guidance on request.
Manage the resources and ensure that all are handed back in at the end of camp in the same condition as they were given out.

TRAINING WEEKs AND PREPARATION OF CAMP
Take part in meetings held before the start of camp.
Contribute to the planning of the training weeks.
Run the teacher side of the familiarisation week, per age group, and also contribute and run other parts of training programme as needed.

Familiarise yourself thoroughly with all parts of the job before the start of staff training. Reading the camp manuals (link below), before your arrival.

PROGRAMME REPSONSIBILITIES (can include the following but depends on age group and camp)
Supervise shower time in assigned area.
Supervise with other coordinators that all meals go smoothly. Principal responsible at dinner.
Supervise bonding sessions or evening entertainment preparation.
Supervise the putting to bed procedure in assigned area.
(Depending on camp) Every second or third night be the on duty night watch coordinator in one of the assigned areas.
Help out in any area of the activity programme as needs require.
Control and oversee and give staff suitable feedback on the English control and motivation they are providing over the campers outside of the classroom. TEFL Coordinators must be on top of this at all times.
Run and manage the English Day:
Planning and organising the day with age group teachers.
Assigning staff as appropriate.
Running the special English Day evening entertainment.
Help age group Welfare Responsible with Hygiene Checks on Arrivals day or mid-camp as needed.

TEFL OFFICE and RECEPTION
Set up the TEFL office before the arrival of the staff and ensure the proper tidy up at the end of camp.
Ensure that all in office is kept tidy and that all resources and easily available for teachers.
Manage the taking out and coming back of general TEFL resources: videos, textbooks etc
Ensure that the photocopying areas are kept tidy at all times.
Contribute to developing the general stock of general resources for camp.
Do any required mass photocopying as set by Camp Site Director.
Make contributions to the biweekly bulletins and the final staff magazine.
Ensure that all classes have all required materials.
Ensure that all materials are ready for classes before the start of sessions.

MAGAZINE AND STAFF BULLETIN: (these responsibilities will be split between the TEFL Coordinators on arrival)
With the assigned senior teacher for each camp:
Organize and edit the Camp Magazine, overseeing the senior magazine team during project time.
Coordinate with other teachers to ensure that articles are produced for the magazine.
Ensure that the camp magazine is printed and completed and ready to hand out to parents on each arrivals day. (This will involve working very long hours on this day).
Update the Camp Site Director on progress on a daily basis and show the Camp Director a copy of the final magazine before printing.
Ensure each child leaves with a copy of the magazine (depending on camp)
Keep a record of the colour war points in class and give these to the Camp Site Director each second Friday after the finish of class.
Collect information from the Coordinators, IT specialist and Camp Director to put into the magazine.
Produce a staff morale boosting bulletin every 2 weeks to be handed out to staff at the general meeting before arrivals days.
Produce the final staff camp magazine.

OTHER GENERAL COORDINATOR DUTIES
At weekends lead the assigned age group on one of the weekend excursions: being responsible for managing all group staff and ensuring the safety of the children at all times.
On Arrivals, assist with admin check ins, or other assigned post, communicating with parents about welfare, health and other issues of children.
On Departures, assist with admin check outs, or other assigned post, communicating with parents about any relevant welfare or TEFL issue.
Manage staff in the carrying out of set up/tidy up tasks:
For Start of Camp during training week.
Before Departures and Arrivals.
At end of camp as part of tidy up.
At ALL times be responsible for ensuring that ALL staff carry out their duties to the required standard.
Meet daily with Camp Site Director to give updates of TEFL matters and discuss any pertinent issues.
Assist other members of the management team with any task as set by Camp Site Director, Assistant Director or agreed on by the age group management team.
At all times be responsible for up holding camp rules and regulations for staff conduct.
Returnee Coordinators (do all the above responsibilities but in addition)
Are expected to be positive role models to all new coordinators.
Are expected to support and provide assistance to new coordinators whenever needed.
In case of illness, may be needed to cover for more senior staff.
Head Coordinators (do all above plus returnee responsibilities)
Will take part in management training week, one will also come out a week earlier and be paid an extra bonus for preparing everything for management training week.
Will lead combined evening entertainments like Casino Night and Awards Ceremony and will be the overall in charge coordinator during any event or activity when the age groups are combined.
Will run the daily coordinator meeting.
Is expected to provide constant support and assistance to both new and returnee coordinators as they deem is needed as is assigned by the Camp Director.
In case of need may be assigned by Central Office to cover for Camp Director.

HOURS OF WORK:
The hours of work for a TEFL Coordinator are not set and are instead dictated by daily events. All candidates should be prepared to have an open work schedule and be prepared to work long hours, particularly in the initial stages of camp, to get jobs/tasks finished. TEFL Coordinators should also note that they do not have the same time off as normal teachers, but instead have a schedule, like all other management staff, which is dictated by daily events.
The TEFL Coordinators will have one day off each week at the weekend (in training weeks time off will be spread over several days, with for example half a day of on one day and half on another for example this time off is SET by the training programme and this factor must be understand by all potential applicants). Daily time off, will be dictated by the individual day as stated, but when possible will usually be taken during sports sessions, usually around 3-4 hours, and/or in the evenings. TEFL coordinators will be the night watch responsible every second or third evening and be required to be on site all night on those days. All staff are also always required to stay on site at night on pre-departure Fridays and on all Sundays.

Qualifications
All ELT qualifications accepted: CELTA, Trinity, etc.
Salary and Benefits
1. WAGE
-Net July Pay: 1250 Euro
-Possible Performance Bonus: 0-140 Euro
-Supplement for attending management training week: 200 Euro
-Total Possible Pay: 1250-1590 Euro

2. ACCOMMODATION: Accommodation throughout contract length.

3. MEALS: All meals will be provided from the beginning of staff training weekend, and some but not all before then.

4. TRAINING: TECS believes in professional development and for that reason extensive training is given to all our staff who will be as well trained as is possible for the taking on of all their responsibilities.

5. BENEFITS OF WORKING ON A TECS SUMMER CAMP
- Ambience of summer camp environment- team work and spirit!
- Fulfilment of working with kids and of managing people in that environment.
- Professional and personal development
- Friends from around the world.
- Sun and fun!

6. TECS PROVIDES:
- Staff uniform- enough so you wont have to rewash them yourself!
- Staff events- weekend trips, sport and game competitions during camp.
- Management Bonding Meal at before camp starts and reward meal at end of summer.
- Staff final meal these are big things and for many staff the highlight of the summer so DONT LEAVE CAMP UNTIL THE DAY AFTER WORK FINISHES.
- Knowledgeable year round central office management. The top management were ALL once staff members and mid-management themselves at one point.
- Supportive management structure.
- Guiding hand on the rewarding path to professional development and personal development.

Company Details
Like the sound of this job, but not fully qualified?
Check out our Teacher Training Directory to find a course.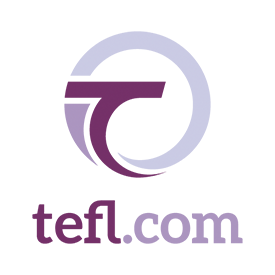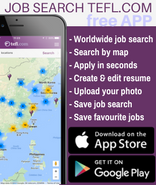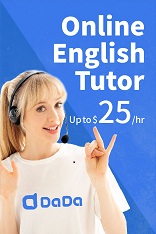 Train To Teach
Become TEFL qualified in sunny Malaga in southern Spain or wonderful Rome. Get your passport to live and work in Spain, Italy or anywhere around the globe. EARLY BIRD FEE!
Click to find out more.