Academic Manager
Deadline: Fri 09 Mar 2018 00:00:00 GMT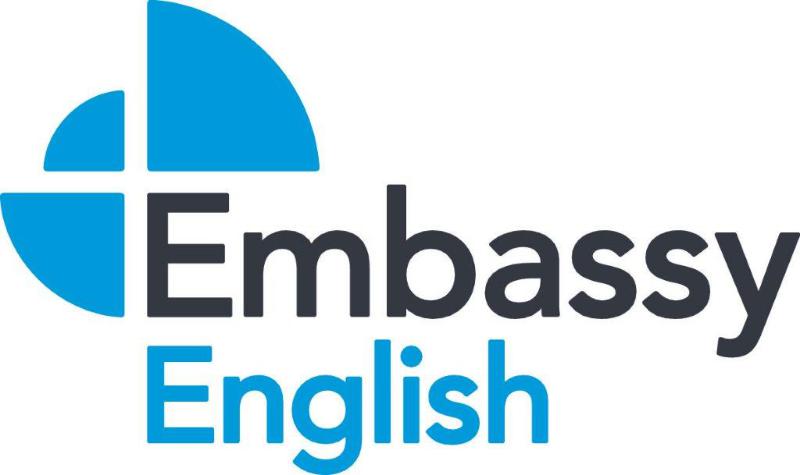 Deadline: Fri 09 Mar 2018 00:00:00 GMT
United Kingdom, Greenwich
Embassy English
Experience: NOT APPLICABLE
Positions: 1
Degree Required
Job Summary
The Academic Manager leads and manages the academic team in the school and plays a crucial role in whole-school strategy and development
Details of Position
Job Purpose:
The Academic Manager leads and manages the academic team in the school and plays a crucial role in whole-school strategy and development by:
- Leading a team of teachers, ensuring that all courses are delivered to highest quality standards, following the agreed delivery models and utilising agreed assessment modes and progress tracking, resulting in the best possible outcomes for students and the best possible student experience.
- Managing the delivery of an agreed continuing professional development program for teachers ensuring that training, development and staff communication is effective.
- Ensuring compliance with legislative guidelines and accreditation standards.
Key Responsibilities:
Customer satisfaction with their course
- Ensure highest quality course delivery
- Drive quality processes in student placement, induction / orientation, teaching, testing, course completion, & leaving procedures
- Monitor student progress and evaluation
- Monitor student action plans
- Ensure study and language assistance where required
- Act as first point of contact for students, from entry to exit
- Monitor student satisfaction on an on-going basis and make adjustments
- Counsel students as required or refer to relevant source of assistance
Academic Budget Management
Control academic delivery costs, including teaching costs by:
- Maintaining Optimum teacher & classroom utilization
- Classing & scheduling
- Maximising class ratios
- Forward planning, staffing and scheduling
Governance
- Deliver on the brochure promise, delivering all programs / courses at appropriate levels
- Comply with accreditation standards
- Participate in internal reviews
Staffing, management and development
- Interview and recruit new staff
- Provide teacher coverage: sickness, holidays, supervise non-teaching duties where applicable
- Responsible for organising teacher observation schedule
- Manage on-going Professional Development Program
- Ensure staff training and development is effective
- Promote team spirit at all levels
- Ensure full communication with all employees within centre
Academic strategy & development
- Participate in Regional AM meetings
- Initiate & implement Embassy academic strategies agreed annually
- Raise Embassy's profile and reputation internally and externally within the profession, especially with respect to Learning Technologies and BETL
Teaching resources
- Maintain & develop resources and materials
Safeguarding & Welfare
- Promote and safeguard the welfare of students for whom you are responsible and with whom you come into contact
Organisational Compliance:
The position holder will be expected to operate in accordance with the Study Group Code of Conduct comply with Study Group policies and applicable laws including those in relation, but not limited to: Workplace Health and Safety, Anti-Discrimination and Harassment, Anti-Bribery, Anti-Corruption and welfare and safeguarding matters those specifically relevant to the position and authority of the job holder.
Personal Attributes/ Managerial Skills
Promotes Customer Service Excellence standards
- Develops, communicates & implements customer service
- Encourages staff to take responsibility for agreed academic and customer and service standards
- Monitors customer service outcomes & implements required improvements
Provides Leadership and Support
- Leads by example and provides clear direction
- Seeks staff input on team and individual goals and motivates staff to achieve results
- Creates an environment of ownership of high performance and problem solving
- Measures and communicates team results
- Provides open & honest feedback and recognizes good performance
Builds effective teams
- Develops rapport, trust & respects individual differences
- Clearly defines team's outcomes & actively monitors these
- Helps everyone feel part of the team, utilizes the strengths of each team member, promotes effective working relationship with other teams
Contributes to continuous business improvement
- Communicates how the team impacts on overall business performance
- Identifies opportunities for cost/service improvement
- Works with own and across teams to implement agreed changes
Leads organisational change
- Shares information widely
- Plans and communicates effectively
- Role models the change
- Builds engagement and support for change
- Sets and achieves realistic goals, timelines and milestones
- Seeks quick wins
Safeguarding
- Be motivated to work with students under 18 years of age
- Demonstrate the ability to form and maintain appropriate relationships and personal boundaries with all students; including those under 18 years of age
- Demonstrate vigilance to the potential risks to the welfare of students
- Promote positive behaviour in students, encourage them to follow the Code of Conduct and set an appropriate example
SELECTION CRITERIA:
Qualifications & Training
- A bachelor's degree
- TEFLQ
Experience Required:
- 3 years ELT experience
- Academic management experience
- Microsoft Office skills
Experience Desired:
- M.A. or a post-graduate management qualification
- Familiarity with learning technologies such as IWBs, LMSs
Knowledge/Skills:
- Relevant management experience or a combination of equivalent training, skills and experience.
- Demonstrated leadership and coordination skills preferably in broad context of teaching environment
- Highly developed interpersonal, communication and negotiation skills, with demonstrated ability to deal with confidential and sensitive matters.
- Demonstrated written communication skills
- Proven ability to lead and implement change to improve the efficiency and effectiveness of operations in an educational setting.
- Demonstrated commitment to quality assurance in teaching and learning.
- Demonstrated commitment to the enhancement of student outcomes
- Skill and demonstrated ability to competently use the MS Office Suite, email and internet applications
- Knowledge of the International education legislative environment
- Experience working in a multicultural education environment
- Experience in developing academic development/mentoring initiatives
Mandatory training during probation period
- Study Global &/or ROD
- Outlook
- Lync
- MEE & on Track
- Safeguarding and Welfare
- Safer Recruitment
- Embassy English Policy and Procedures
Mandatory training post probation
- Academic Service Standards & Internal Reviews
- Observation standardisation
- Appraisals, CPD reviews, CPD programmes & individual (staff) learning plans
- Training as required based on ongoing needs analysis



As part of our Safeguarding procedures, applicants are asked to note that:

- References will be followed up;

- All gaps in CVs must be explained satisfactorily;

- Proof of identity and (where applicable) qualifications will be required;

- Appropriate suitability checks will be required to prior to confirmation of appointment.

- Enhanced DBS check

It is a condition that the successful applicant before the appointment is confirmed will be required to undergo an Enhanced DBS check and referencing prior to commencement of employment. This will include details of cautions, reprimands or final warnings as well as convictions.

Salary and Benefits
Competitive Salary

Permanent Role
Company Details
Like the sound of this job, but not fully qualified?
Check out our Teacher Training Directory to find a course.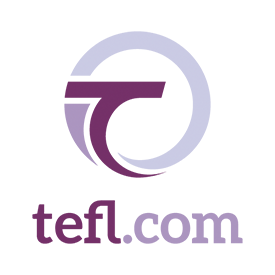 Our accredited online courses are designed and managed by highly experienced TEFL teachers so you can be confident in all that you learn.
Click to find out more.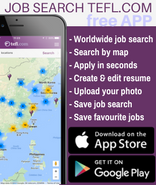 Train To Teach
Our expert tutors will help you gain essential knowledge, hands-on teaching experience and classroom confidence for a successful teaching career.
Click to find out more.