Welfare Manager - Summer School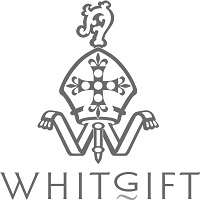 Deadline:
United Kingdom, South Croydon, CR2 6YT
Whitgift Summer School
Experience: 1 YEAR
Positions: 1
Degree Required
Short Term/Summer job, Residential
Job Summary
Whitgift is a leading independent school on the outskirts of London set in an attractive 48-acre parkland site. We are looking to appoint a Welfare Manager who will have overall responsibility for the residential pastoral care and well-being of all our students. The successful applicant should be passionate and committed to providing the best possible welfare, pastoral care and student experience. The salary is £625 per week plus holiday pay and accommodation.
Details of Position
The Whitgift Summer School, with its innovative and exciting English language course and activities, both involving native speaking students, is designed to appeal to girls and boys aged 11-17 from all over the world.
The summer school runs for 6 weeks from 8 July - 19 August 2018. New staff induction days and summer school set up take place on 5, 6 & 7 July 2018. Although applicants who have full availability throughout this period are prioritised, applications for shorter periods may be considered. Therefore, if you are unable to work for the entire 6 weeks, please state this clearly within the additional information section of the application form and provide reasons.
We would like the Welfare Manager to start in advance of the summer school start date in order to prepare for the beginning of the course and the staff induction. This early start provides an excellent opportunity to become familiar with the boarding house and facilities. The start date is to be confirmed but we anticipate this will be 2 July 2018. The Boarding House will be handed back to the main school on Monday 20 August.
The Welfare Manager line manages a team of house parents in order to manage the boarding house effectively. They also work with the Nurses to ensure the students medical requirements are met. They will be responsible for implementing Whitgift's safe-guarding policy to ensure a safe and enjoyable environment for all students
DUTIES & RESPONSIBILITIES
Pre-course responsibilities
* Complete safe-guarding/medication/first aid training
* Complete boarding house hand over with current team (inventories etc.)
* Plan welfare team staff induction days (including safeguarding, bullying, first aid, medication training) and boarding house set up & close down
* Plan 24/7 coverage or students with correct ratios of supervision in accommodation
* Help produce Student Handbook / Code of Conduct with the Course Director
* Set up Health & Safety requirements
* Set up accommodation registers and plans student rooming taking into account nationality, gender, age, and any special requests
* Check Risk Assessments for area
* Plan appraisals & welfare team expectations
* Liaise with incoming house staff
* Ensure boarding house is properly decorated and prepared before student arrival
Welfare, Pastoral Care & Student Experience
* Act as the summer school safeguarding lead (full training will be given see separate section)
* Be available for student drop-ins
* Deal with immediate pastoral care / behavioural issues, be the main point of contact for pupils
* Manage and engage with pupils during meal times and bedtimes and arrange cover with House Parents for remaining times
* Facilitate and encourage interaction between students and promote participation in all lessons, sports and social activities
* Ensure effective house supervision and that security is maintained at all times
* Be responsible for students and House Parents during non-activity times 24/7, ensuring students safety & behaviour is acceptable
* Manage 24hr contact emergency helpline for students and parents
* Attend the weekly graduation ceremony and present a Welfare update, House awards and House Cup
* Ensure all necessary Boarding House systems and procedures are working optimally in order to provide a home from home for students
* Co-manage the House system with the Activity Manager, promoting involvement and enthusiasm towards the House Cu and related activities
Administration
* Ensure House Parents are able to lead any role calls and fire drills autonomously
* Respond to any requests or complaints from parents or agents as an absolute priority
* Take overall responsibility for monitoring any observations staff make about student welfare and flagging up issues with the Course Director and all staff as appropriate
* Keep accurate and up to date student records
* Maintain and manage the welfare budget, accounting for all money spent and received with receipts as required
* Manage student pocket money process
* Ensure weekly student progress reports and end of course reports are produced by the Welfare Team within the necessary deadlines and to an extremely high standard of professionalism
Staff Management/Development
* Create house supervision rotas and staff cover as necessary
* Lead and manage a team of House Parents competently, confidently and professionally
* Support, manage and guide House Parents through review and appraisal process and training
* Hold daily team meetings that cover administration, student and staff needs and welfare concerns
* Contribute to the professional development of all House Parents and carry out appraisals as directed
* Communicate effectively with staff and students ensuring that everyone is clear about expectations
* Set an appropriate and professional tone for all students taking part in the summer school
Accommodation
* Manage student induction into accommodation and student check-out process
* Regularly inspect bedrooms to monitor any issues and maintains record
* Be responsible for the day to day running of the boarding house, reporting any maintenance issues promptly and handing back the boarding house to the main school professionally fulfilling all requirements

Medical Care
* Keep accurate and up to date student medical files
* Line manages the summer school Nurse
* Manage and oversees the care of sick students working in conjunction with the Nurse
* Diagnose and treat simple ailments when the Nurse is not on duty
* Make sure all staff and in particular catering staff are aware of any students allergies
* Dispense homely remedies to treat minor ailments in accordance with the summer school Homely Remedies protocol
* Administer any medication as prescribed by the Doctor and always maintain accurate and timely administration records on students files
Senior management
* Be an active member of the Senior Management team and help and support the Course Director whenever necessary and appropriate
* Attend management team meetings as necessary
* Be sufficiently flexible to deal with unexpected situations
* Follow systems and procedures as outlined in the staff handbook
* Deputise for the Course Director as required
* Assist with airport transfers as and when required
End of course responsibilities
* Ensure that the shutting down of the Boarding House is carried out effectively and does not have a negative impact on the students or Whitgift School
* Manage packing of all resources and ensure bedrooms and social areas are left as found
* Ensure all House Parents receive a final appraisal and that it has been signed off and submitted to Whitgift School
* Write an end of course report within 5 days of the course-end and answer any queries after the course
* Ensure that all House Parents complete the end of course feedback survey
Summer School Safeguarding Lead Role
* To take lead responsibility for all child protection matters arising at the Summer School and to support all other staff in dealing with any child protection concerns that arise
* To have the status and authority within the Summer School to carry out the duties of the post including committing resources, and where appropriate, supporting and directing other staff to safeguard and promote the welfare of children
* Promoting and Safeguarding the welfare of children and young persons for who you are responsible and with whom you come into contact

Qualifications
Essential
* Passionate about the welfare of children
* Educated to degree level
* People management and leadership experience
* Experience of managing children in a summer school, residential or boarding house context
* Ability to respond to and resolve issues quickly and professionally
* Ability to command respect from students
* Experience in providing staff development
* Ability to lead, supervise and engage young learners
* Experience of working with different nationalities
* Native/near native competence in spoken and written English
* A good understanding of health & safety and safe-guarding
Desirable
* Experience of working in a pastoral role/counselling skills
* Vocational training in areas such as child care, education or counselling
* HSE First Aid Certificate

Salary and Benefits
£625 per week (plus holiday pay)
The weekly salary includes accommodation and all meals while on duty. The Welfare Manager is a residential role so as to offer students a first class pastoral and welfare service. Even when off duty they must be willing to assist in case of any emergency that may arise, especially throughout the night.

Company Details
Like the sound of this job, but not fully qualified?
Check out our Teacher Training Directory to find a course.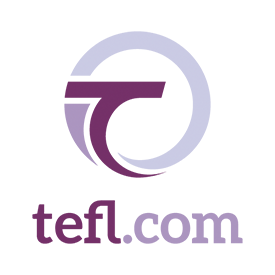 Our accredited online courses are designed and managed by highly experienced TEFL teachers so you can be confident in all that you learn.
Click to find out more.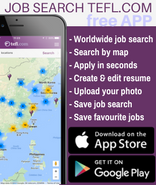 Train To Teach
Our expert tutors will help you gain essential knowledge, hands-on teaching experience and classroom confidence for a successful teaching career.
Click to find out more.