Director of Studies required for Stonyhurst Summer Language School 2018
Deadline: Fri 26 Jan 2018 00:00:00 GMT
Deadline: Fri 26 Jan 2018 00:00:00 GMT
United Kingdom, Lancashire
Stonyhurst Language School
Experience: NO PREFERENCE
Positions: 1
Degree Required
Short Term/Summer job, Residential



Job Summary
Stonyhurst Language School is a British Council accredited summer school operating in the oldest Jesuit school in the world. The school offers 2 two week courses during July. Our strong and well established management team is seeking to appoint a qualified Director of Studies to oversee the academic programme and support our ample ratio of 1:8 teaching staff. A generous salary will be paid to include pre-course work and full board accommodation.
Details of Position
We are looking for a suitably qualified Director of Studies to help build upon the success of our British Council Accredited Language School and to make a significant contribution to the Stonyhurst Language School team. Our Director of Studies will be responsible to the Course Director.
Stonyhurst College is a co-educational day and boarding school set in 2,500 acres of Lancashire countryside. Founded in 1593, the College has been welcoming and educating students from around the world for over 400 years. The College itself enjoys an excellent reputation for its high academic results, exceptional pastoral care, unrivalled facilities, extensive range of extra-curricular activities and Jesuit values.
Stonyhurst Language School offers two consecutive 2-weeks English Language Courses for 10 to 16 year old international students. Course One will run from Friday 6th July to Friday 20th July 2018 and Course Two from Friday 20th July to Friday 3rd August 2018.
Each 2-week course will include 23 hours of high quality English teaching per week. The maximum class size will be 12 and all students will take an assessment test on arrival.
The Director of Studies will be responsible for ensuring the academic programme is delivered to a high standard by the teachers.
Academic Duties:
1. To manage and make improvements to the Academic programme.
2. To teach when required.
3. To facilitate as a minimum, one inset session per course with the teaching staff.
4. To maintain high standards of teaching.
5. To respond to the needs of teachers.
6. To organise and deliver a process of curriculum development aided by the CD, DoPC and
senior teacher/house parent. Particular attention will be paid to:
- Relating the academic programme to the A E & E programme
- Making the students experience at Stonyhurst more meaningful
- Developing the afternoon programme of Specialist Subject Options
- Addressing aspects of BC reports that we can improve
7. To mentor newly qualified or inexperienced teachers.
8. To conduct teacher observations, feedback meetings and appraisals for new teachers twice
per summer school (at the beginning and end of the course for reasons of teacher
development) and at least once per summer school for returning teachers.
9. To deliver, or organise the delivery of one teacher development session and teachers
meeting per week. (Approximately 1 hour for meeting and development sessions).
10. To provide support for teaching staff at the daily teachers meetings at 08:30 every
teaching morning.
11. To organise the afternoon Specialist Subject Options classes, including the signing up
process and placement of students into class.
12. To ensure all students are given sufficient homework for the 2 x 45 minute homework
sessions and to ensure that these sessions are adequately supervised.
13. To monitor student attendance in class.
14. To monitor student progress and take appropriate action when necessary.
15. To monitor staff and report concerns to the Course Director.
16. To ensure that all academic administration is fully and properly completed.
17. To meet with staff as necessary.
18. To arrange the assessment and placements of incoming students.
19. To arrange the assessment and exit tests of those students who are leaving.
20. To allocate staff to groups and maintain records of work.
Additional Social Programme Duties
To take part in one afternoon activity and one evening entertainment, or two of either, per week, reporting to the Activities Director.
Management Duties
1. To work alongside the Course Director, Director of Activities and the Director of
Pastoral Care as part of the SSMT.
2. To help lead the Staff Induction.
3. To be available to deal with issues concerning staff, students and parents.
4. To observe staff as part of the Appraisal system and organise Inset as necessary.
5. To deputise for the Course Director as required.
6. To maintain academic staff records.
7. To ensure that British Council standards are maintained.
8. To be available, if possible, to interview new teaching staff.
Welfare Duties
All staff must have an overriding responsibility for the students welfare and safety at all times during the course including times outside the normal duty rota.
1. To have read and understood the Stonyhurst policies concerning pastoral care and the protection of children set out in the Staff Handbook and ensure all staff adhere to these policies.
2. To have read and passed Level 1 & 2 of the Lancashire Safeguarding Children Board E Learning Course before the course commences (proof of certificate will be required).
3. To maintain student safety as a top priority and follow the Stonyhurst guidelines on Health and Safety contained in the Staff Handbook.
4. To be diligent in carrying out supervisory duties according to the guidelines in the Staff Handbook.
5. To be aware of the duties of both Teaching and Activity staff.
6. To be conversant with the School policies regarding the welfare and protection of the students.
7. To assist with supervisory duties as required including overnight duties.
8. To oversee the implementation of the school Health and Safety policies.
9. To wear the IDs and Language School clothing when on duty.

Qualifications
The successful candidate would have:
1. A high level of spoken English, equivalent to CEF level 2/CPE/IELTS 8-0
2. A minimum of 3 years teaching of EFL.
3. An RSA Delta qualification or equivalent.
4. Experience of working with teenagers in a Language School or Language Department.
5. Availability to work for the 4 week period of the Language School, availability for pre-course input and preparation, and participation in the Induction and post course Evaluation.
6. Experience of administration.
7. Good communication skills.
8. Enthusiasm and enjoyment working with teenagers whose first language is not English.
9. Computer literacy.
Desirable but not essential are:
1. Some experience working as a DoS/academic management
2. Adaptability.
3. Experience of a short residential course in the UK.
4. Timetabling experience at some level.

Salary and Benefits
The Director of Studies salary is £638.00 per week.
In addition, payment will be made for 9 days pre-course preparation work from your time of appointment until your arrival at Stonyhurst. You will be expected to arrive at Stonyhurst to commence work for the course on Tuesday 3 July 2018 and your final day will be Saturday 4 August 2018.
The hours to be worked average 48 hours per week over the 2 week course. You will receive 1 day off per week.
Residence
The salary includes private, single room with shared bathroom accommodation and the provision of all meals for the duration of your contract. In the interests of creating a strong team atmosphere at the summer school, we do prefer staff to stay at the College, although we will consider a non-residential option in exceptional circumstances. However, there will be no alteration in the salary for staff who prefer to reside outside the College.
Should your application be successful, you will need to provide:
- An enhanced DBS (Disclosure & Barring Service) check. Where appropriate foreign police checks will be required.
- Two recent references will be required. One to be from your current employer.
- Any gaps in your CV will need to be explained.
- We will require to see and make copies of your original certificates and identification used for your DBS check.
- Verification of your medical fitness for the role.

Company Details
Like the sound of this job, but not fully qualified?
Check out our Teacher Training Directory to find a course.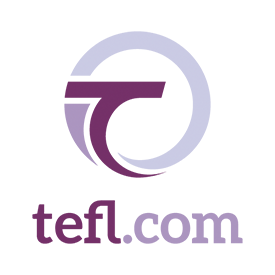 Our accredited online courses are designed and managed by highly experienced TEFL teachers so you can be confident in all that you learn.
www.trines.co.uk/onlinetefl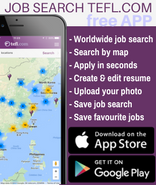 Train To Teach
Build up your classroom confidence: assessed teaching practice, individual help, support and professional feedback by experienced Cambridge CELTA tutors. Very high pass rate. Register now and get EARLY BIRD discount. Special package with accommodation included.
www.teflcertificates-avo.com