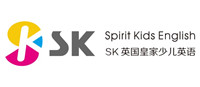 China: Guangzhou Shenzhen Zhuhai Shenyang Changchun Xiamen Hangzhou Multiple Cities.
Spirit Kids Royal English
YOU CAN OFFER US:
- Teach English lessons in coordination with Chinese teaching assistants.
- Prepare lessons.
- Review children's work and progress. (including speaking, writing, reading and art work)
- Occasionally take part in your school's extra-curricular and social activities.
- Team-work with your fellow teachers.
- Take part in the training seminars we offer our teachers in order to enhance and develop their professional teaching skills.


* Denotes EU nationals preferred