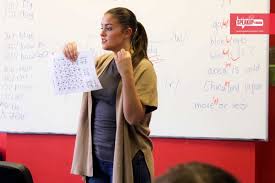 United Kingdom: London, W1D 2JA.
Speak Up London
We offer a teaching experience programme for CELTA / TESOL / ESOL teachers - qualified teachers wishing to return to teaching, newly qualified teachers as well as people currently enrolled on a teaching course looking to gain valuable experience in this competitive industry. This is a Voluntary, unpaid position since we offer these classes to our students completely FREE OF CHARGE. However, we believe it to be an invaluable opportunity for teachers.

Please be aware this is a U.K only position.

* Denotes EU nationals preferred