Deadline: Thu 31 May 2018 00:00:00 GMT
Germany , Kiel,Germany
inlingua Sprachcenter Kiel
Inlingua Kiel is currently looking for capable English trainers (freelancers or full employees) to join their expanding business, ideally to start before the end of June 2018.
Candidates should have an engaging classroom manner and a keen interest in developing students. A good feel for the language acquisition process is also desirable.
Other requirements:
Clean driving licence
A personal interest in foreign languages
If you think you might meet our requirements, send in your CV!


Deadline: Mon 04 Jun 2018 00:00:00 GMT
Germany , Essen, North-Rhine Westphalia
easy English experts
Over 24 years of "easy English experts" in Germany!
Well-established, private language school in Essen, Germany, seeks new addition to team of freelance teachers, starting in July 2018, for an initial period of twelve months with an option to extend. Valid driving license, business English experience, comprehensive teaching background and sound grammar understanding/presentation skills required.
Please note that we do not offer short-term summer contracts!


Germany , Paderborn - NRW -
Lingua Masters
We are looking for a qualified English trainer who can start as soon as possible . We're offering a fulltime position (with contract / social security package / paid vacation etc.) for teaching at least a minimum of six teaching units (= 6 x 45 min.) per day.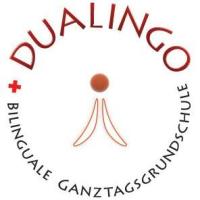 Deadline: Sat 30 Jun 2018 00:00:00 GMT
Germany , Germany/Jena(07749)
Dualingo - Bilinguale Ganztagsgrundchule Jena
English Teacher (native level speaker) for our bilingual school DUALINGO
Requirements:
- You have a teaching degree or equivalent
- You enjoy working with children
- You (preferably) have experience teaching at primary school age
- You are a team worker, keen to bring in new ideas
- You can speak German, or are willing to learn


* Denotes EU nationals preferred