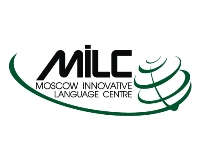 Russian Federation: Moscow.
Moscow Innovative Language Centre
Moscow is known as an active and dynamic city with plenty of opportunities for anyone's leisure. The bilingual kindergarten of MILC is aimed to teach and develop young children from 2 to 7 years old in a natural and creative atmosphere. The Bilingual School of Early Development provides various lessons and activities for the children up to 17 years old.

Deadline: Sun 25 Aug 2019 00:00:00 UTC
Russian Federation: St Petersburg.
Orange Language Centre
Orange Language Centre is seeking experienced Native level speaker Teachers of English to enhance our large, international team of teachers for the 2019-20 academic year. We are a large and growing English language school and certified Cambridge Exam Preparation Centre. We pride ourselves on our dynamic staff and quality of instruction and welcome teachers from all countries. Now is your chance to be part of a great team and experience Russia with your own eyes and ears.

Russian Federation: Moscow.
Windsor English Language School
The most beautiful city of Russia. Good salary and full support programme including:
- free public transport,
- health insurance,
- visa support,
- paid induction and holidays,
- Russian lessons etc.
Russian Federation: Tyumen, Russia.
"The Living Language" School of English
a teaching position in Western Siberia ideal for those fresh from CELTA
Russian Federation: Shakhty, Rostov region, Shevchenko 135.
Language Link
Who are we looking for?
We are looking for qualified teachers who are intterested in acquiring or additing to their teaching experience whilst working in Shakhty, Rostov region, Russia.
We are looking for qualified, personable,committed and approachable teachers.
We are looking for native speakers only at the moment.
We are a friendly, enthusiastic, helpful team and we would be happy to see you among us.

Russian Federation: Kazan.
Premium English
Teachers wanted in Kazan.
Premium English is a professional but friendly English language school in Kazan, in the centre of European Russia and we are looking for new teachers to join our team.
Full time positions, multiple entry work visa and accommodation provided.
If you have a passion for teaching and are committed to your students' success then send your CV to the Director of Education Steven Mott.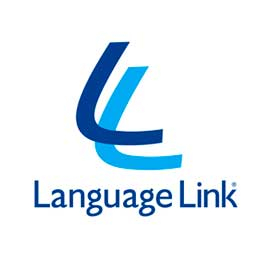 Russian Federation: Ufa.
Language Link Ufa
Language Link Ufa is looking for new teachers to join its busy chain school, preferably with CELTA or equivalent. Teachers will be required to teach 30 academic hours a week full time or 15 academic hours part time. Classes are from young learners to adults and teachers will be expected to be prepared to teach all levels including business English and IELTS and TOEFL examination preparation classes.

Interested applicants should E-Mail via the link below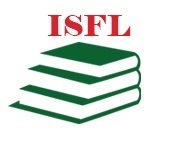 Deadline: Sat 31 Aug 2019 00:00:00 UTC
Russian Federation: 6, Revolutsii Square, Istra, Moscow region, Russia.
Istra School
EFL TEACHER IN ISTRA THE PEARL OF THE MOSCOW REGION
ARE YOU LOOKING FOR NEW OPPORTUNITIES, CAREER DEVELOPMENT AND NEW FRIENDS?
ARE YOU A NATIVE LEVEL ENGLISH SPEAKER?
ARE YOU THE HOLDER OF TEFL, TESOL OR CELTA? DO YOU HAVE EXPERIENCE TO SHARE?
HOORAY!!!! We've finally found you! Worthy salary and lots of nice things are waiting for you!!!!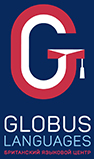 Deadline: Tue 10 Sep 2019 00:00:00 UTC
Russian Federation: Moscow.
Globus International
Corporate, Young Learner and General English language training.
Teaching general, business, or tailored English courses to managers in national and multi-national companies. Teaching Young Learners at our Moscow centres the building blocks of English language.
Teachers must be hard-working reliable, enthusiastic and adaptable. Qualifications and/or experience are necessary.

Deadline: Sun 01 Sep 2019 00:00:00 UTC
Russian Federation: Moscow and Moscow Region, Russia.
BKC-International House Moscow
Positions available throughout the year
Are you fresh-off CELTA and looking for a career start? Or have you taught all over the world, seen pretty much everything and yet feel like you need a new adventure? Then BKC-IH Moscow might be the place for you!
Whether you are a newly qualified teacher ready to broaden your teaching and traveling horizons or a very experienced one looking to tick off another country on your "to go" list - teaching in Russia is the right move!

* Denotes EU nationals preferred