Deadline: Fri 25 Oct 2019 00:00:00 UTC
Slovakia: Kosice and other towns.
Sidas Language School
Talented and committed teachers needed for a fun position in eastern Slovakia, teaching a variety of children, teens and adults (general and specific English as required), working within a fun and friendly team of native teachers and Slovak administrators. While teaching at the local schools there is also the chance to broaden your teaching horizons by teaching subjects in English, rather than just English in itself.
Deadline: Tue 31 Dec 2019 00:00:00 UTC
Vietnam: Vietnam.
Amslink English Center
- Teaching English for young learners from 4-15 years old.
- Visa and flight support
- 15-20 teaching hours/week
Deadline: Mon 30 Sep 2019 00:00:00 UTC
Spain: TOLEDO.
Academia Dublin
planning and execution of classes


Deadline: Sun 22 Sep 2019 00:00:00 UTC
Spain: Alicante .
STEM ENGLISH
Preparing and teaching a minimum of 15 class hours per week for a range of levels and ages.
Monitoring and assessing student progress.
Setting and marking homework and blended learning activities.
Attending centre meetings.
Attending regular in-house training sessions.
Assisting occasionally with trainee teacher development.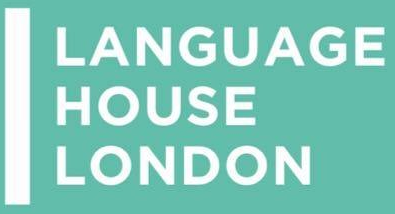 Deadline: Sat 22 Jun 2019 00:00:00 UTC
United Kingdom: W1S 1BN.
Language House London
We are looking for ESL/EFL teachers to work at our school in Central London.
France: CHATOU.
After School
The After School is opening its second centre in 2019-2020 !

Join us in Paris to support and develop positive relationships to learning English as a foreign language by delivering playful and engaging lessons.
We are recruiting full time, Young Learners EFL teachers to join us from the second half of September for the 2019-2020 school year, to contribute to this new phase of an exciting, student-focused teaching project in Paris.

Deadline: Thu 31 Oct 2019 00:00:00 UTC
Austria: Upper Austria, Lower Austria, Styria, Salzburg, Vienna, Graz.
The Global English Teaching Academy
Teach English to young learners in Austrian schools using our innovative, communicative method! You will travel to local Austrian schools, implement our immersive English projects and make a positive impact on the educational experience of your students. We have a number of full-time positions available from January 2020. Freelance positions also available.
China: 3666 Hongjing Avenue Nanjing 211172.
ICUCN
The Communication University of China, Nanjing is recruiting part-time and full-time English teachers. The salary range is 150,000-200,000 RMB/year (before tax) depending on qualifications and experience, with higher salary levels available through internal promotion. Members of Academic Staff are entitled to subsidies for accommodation, travel, and medical insurance. Overseas staff may receive a tax holiday, depending on nationality and personal circumstances.

Deadline: Sat 20 Jul 2019 00:00:00 UTC
Italy: Parma, Italy.
Inlingua Parma
TEACH ENGLISH IN ITALY! We are looking for qualified native-tongue level English teachers who are professional and mature to join our dynamic team. Due to an ever expanding demand, we need people who can relocate to Parma, Italy in order to start in September 2019. We teach both in local multi-national companies and in local schools so experience in working with children is a plus. A valid driving license is necessary.

Deadline: Mon 30 Sep 2019 00:00:00 UTC
Italy: Sassari, Italy (Isle of Sardinia).
inlingua cdfl di Sean Cook
English as a foreign language instruction for adult, teen and children's groups.

* Denotes EU nationals preferred