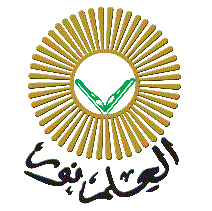 Deadline: Fri 12 Jan 2018 00:00:00 GMT
Oman , Muscat
Qurum Private School
The English Teacher helps grade 12 students with their academic portfolios and will teach EFL to our secondary students across the board. Will answer to Head of English. Needs to show lesson planning skills and very good organisational and time management skills.
View Details
South Korea , Dongtan City, South Korea
Guildford College
Full-time and part-time ESL/EFL instructors wanted to teach English language in Dongtan City, South Korea.
View Details


Spain , Melilla
centrosd2
•September to June contract, comprising 3 academic terms.
•25 contact hours per week, including:
•Once weekly, non-book based, 45 minute morning lessons in local schools.
•Twice weekly, book based, 80 minute afternoon lessons.
•Classes are delivered across the age range (3years - adults)
•Cambridge exam and TOEFL test preparation from CEFR levels A1-C2.
•Administrative tasks include recording attendance, writing reports, marking and recording exam grades.
•Occasional Friday afternoon activities.

View Details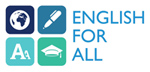 Deadline: Fri 24 Nov 2017 00:00:00 GMT
Nepal , Kathmandu
English For All- Kathmandu
English For All is recruiting 2 language teachers to start immediately on a 6 month contract in Kathmandu.
You need to arrive in Kathmandu on or before Saturday 25th November and be ready to teach on Monday 27th November.
You will teach a variety of General English, IELTS and Corporate classes (if your experience is appropriate). Our classes run from 7.30 am to 7.30 pm Monday to Friday.
Your Visa cost will be covered and accommodation provided at $100/month

View Details

Deadline: Fri 01 Dec 2017 00:00:00 GMT
Kuwait , Kuwait City
British Council
British Council Kuwait seeks to recruit a Senior Teacher Young Learner for their teaching centre in Kuwait City. To view and apply for the post, please visit our jobs portal via the link below. Deadline to receive applications is 1st Dec 2017. Ref: KWT-S-0554
View Details

Deadline: Fri 22 Dec 2017 00:00:00 GMT
Slovakia , Bratislava
ProStaff
English teacher required to join a team of professionals in corporate language training starting in January'18.
We are looking for language teachers who are qualified, punctual, professional, hard-working, highly motivated, well-organized, responsible, committed and able to do project work in a business environment.
If you enjoy teaching and wish to gain valuable corporate language training experience as part of your career development then ProStaff in Bratislava is the place for you to work.

View Details
Online English , Online
Flexilearn Distance Learning
Teaching online using scripts of online course material, or sometimes may just be conversation. If you want to teach kids, you must have an outgoing personality. They are demanding but very rewarding. If you want to teach adults you must be professional at all times - courteous, non-conflictive and considerate. With online teaching, once you make a commitment, you must be reliable and not cancel your bookings.
View Details

* Denotes EU nationals preferred