Deadline: Wed 14 Mar 2018 00:00:00 GMT
Germany , Ingolstadt, Bavaria
Euro Fremdsprachenschule e.V.
A qualified and experienced native level English teacher to teach translating from German into English. A second contract to teach general English in our adult education section, including company courses, is also part of the package. Commencing April 2018.
View Details
Deadline: Wed 28 Feb 2018 00:00:00 GMT
Bolivia , Santa Cruz de la Sierra, Bolivia
Cambridge College & Cambridge English Center
FOR START IN FEBRUARY 2018
Middle School Science & Maths Teacher
Middle School Science Teacher
Middle School Social Studies Teacher

View Details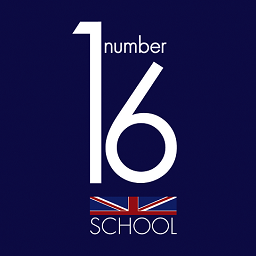 Spain , Zaragoza
Unique English SLU
Are you looking for the experience of a lifetime?
We are looking for NATIVE LEVEL TEACHERS for our centers in Zaragoza!
If you are someone who is energetic, dynamic and has a passion for teaching, we want you on our team!
Number 16 is the place!

View Details
United Kingdom , Bath, Cheltenham and London
Kings Summer
Providing EFL instruction (15 or 30 hours per week)
Attendance at regular staff meetings and teacher development workshops
Monitoring and counselling students on academic matters
Ensuring students are prepared in class for excursions
Submitting regular specified academic paperwork to Director of Studies
Leading and supervision of on and off site excursions
Assisting with meeting and greeting/checking in students at airports
Following Kings Summer guidelines in the safeguarding of students

View Details

Deadline: Fri 18 May 2018 00:00:00 GMT
Italy , Italy
Bell-Beyond English Language Learning
BELL - Beyond English Language Learning specialises in creative, engaging and innovative English language Summer camps throughout Italy. We want fun, enthusiastic and energetic individuals to join us as English Tutors this Summer!

Our Summer camps facilitate and encourage learning through games, songs, and creative activities such as arts & crafts and performance showcases. We aim to make English language learning fun for both tutors and students; 'Edutainment' is at the heart of our work!

View Details

Italy , Tuscany
PLUS - Professional Linguistic & Upper Studies
Fantastic opportunity to work as a Teacher/Counselor for Plus Education this summer in beautiful Tuscany.
Full board and accommodation plus very attractive salary

View Details

Deadline: Wed 07 Feb 2018 00:00:00 GMT
Romania , Bucharest, Tineretului
IHB Language Training Center SRL
This post is open only to those with the right to work in the EU.
if you are looking for teacher development, then IH Bucharest is the school to work at. We offer teacher development sessions once a week or a month as well as free basic conversational Romanian lessons once a week if required.
You will be teaching up to 21 hrs of English each week in a fun and friendly school. You will be teaching mainly children (aged 7-12) and teens (aged 13-17) but there may also be some adults.

View Details

Deadline: Fri 13 Apr 2018 00:00:00 GMT
United Kingdom , EH4 1QX
Fettes Centre for Language and Culture
Fettes Centre for Language and Culture (FCLC Edinburgh) requires multiple summer school teachers to work for up to 6 weeks on our innovative and exciting British Council-accredited programme from 1 July to 11 August 2018. FCLC is based within the unique grounds of Fettes College, just one mile from the historic and cultural city centre of Edinburgh.
View Details
Online English , Online
LearnLight Services S.L CIF: B65124851
We are currently seeking qualified English trainers to teach English online
View Details
Deadline: Wed 28 Feb 2018 00:00:00 GMT
United Kingdom , London
T.I.S.
Type of position: English teachers for part-time teaching positions
Location: London
Start date: Immediate
Average contact hours: Between 15 and 30 per week

View Details

* Denotes EU nationals preferred