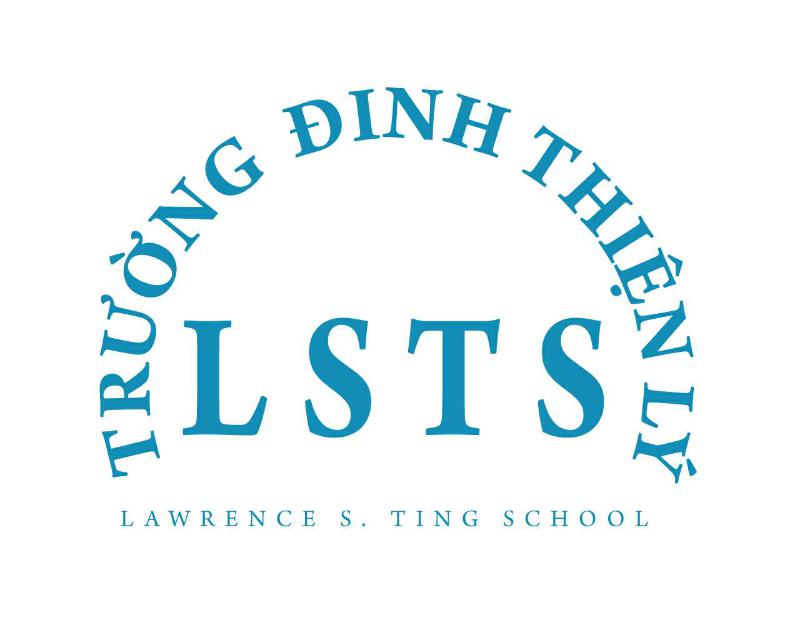 Vietnam , 80 Nguyen Duc Canh street, Tan Phong ward, district 7, Ho Chi Minh City, Vietnam
Lawrence S.Ting School
Secondary High School ESL Teacher Recruitment
>>> How to Apply?
Please send
- Detailed resume
- Color photograph
- Work permit (if applicable in VN)
- Reference letters from current, recent or past employers (if any)

Deadline: Fri 30 Mar 2018 00:00:00 GMT
Malaysia , 1-12B, UOA2 Jalan Pinang, Kuala Lumpur
ELIT Language Centre
Teachers will be working full time using the New Headway programme and will need to be proficient in exam delivery and assessment. All successful applicants will be given full training in terms of the ELIT processes and procedures.
Successful applicants will be required to do a face to face interview and demonstration lesson. Therefore all applicants must be prepared to be in Malaysia for the interview process.
Newly trained CELTA teachers are welcome to apply.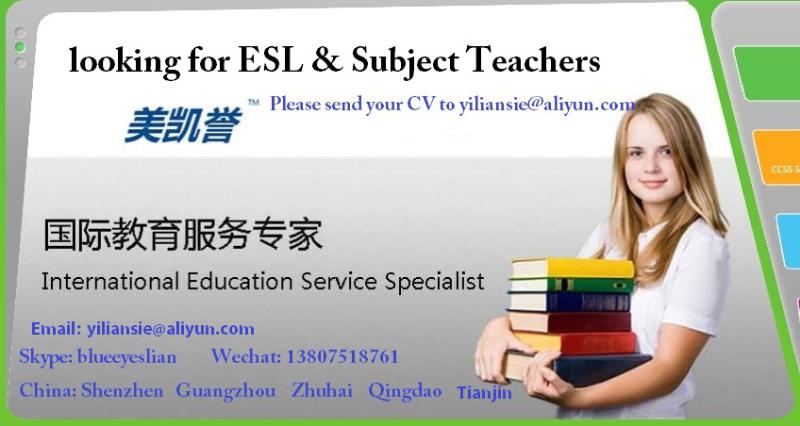 China , Shenzhen Chongqing Chgendu Guangzhou Qingdao
Shenzhen SIE education CO;LTD
SIE Education Group Co.Ltd is hiring the teachers of ESL, Music, Art, PE, Social Study, Drama, Physics, biology &chemistry; EAP or SAT; TOFEL or IELTS; English literature&Writing for the Cities of Chengdu-Chongqing-Shenzhen-Guangzhou-Zhuhai-Qingdao-Tianjin in China for International/Private Schools & English Training Schools setting with professional work conditions, Native level English speaker Teachers who are motivated, enthusiastic, and passionate to teach & live in the great cities in China

South Korea , South Korea
Hands Korea Recruiting Corp.
Positions are available at public schools. You can expect a competitive salary based on your qualification including teaching experience and TESOL/TEFL/CELTA certificate and the cost of living in Korea is reasonable, therefore you can expect to save a big portion of the salary.Teaching in Korea would be rewarding and valuable experience and a great chance to wide your views by traveling Korea where has one of the oldest cultures in the world.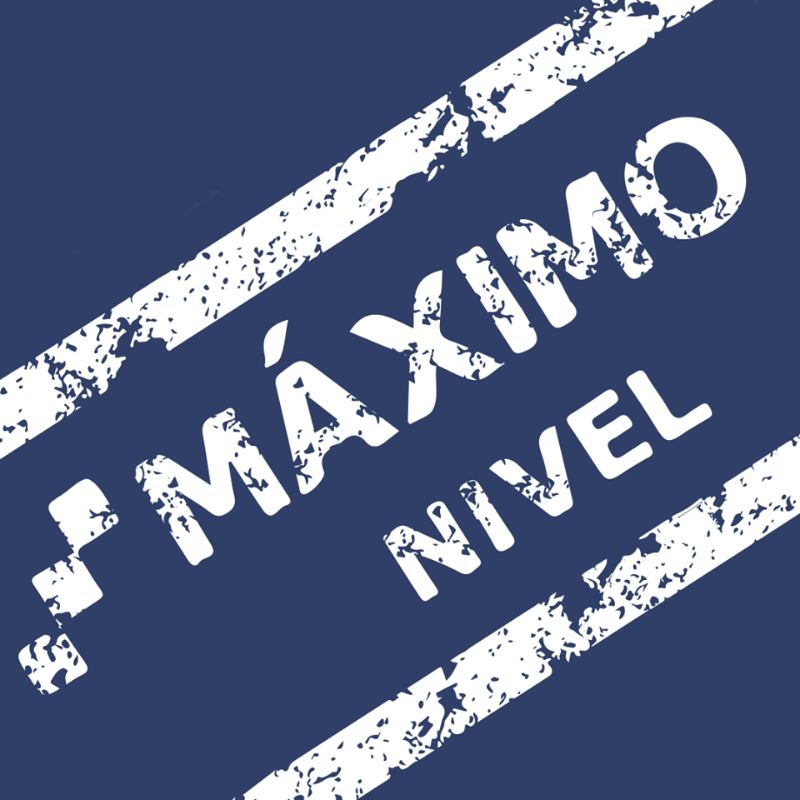 Costa Rica , San Jose
Maximo Nivel
The Academic Director is the lead manager for all teachers and all academic programs for the institute. This includes the Native English Program, Native Spanish Program & Service Learning.


Poland , Bielsko-Biala
International House Integra Bielsko Sp. z o.o.
International House in Poland requires a Primary School English Language Coordinator for the 2018/2019 school year (August 20th 2018 - June 21st 2019) to work in its Bilingual Primary School "Primary Steps. This is a great opportunity for those who are interested in working with young learners and wish to develop professionally in the EFL world in a well-established and supportive school, whilst immersing themselves in authentic Polish culture amidst the backdrop of a beautiful mountaino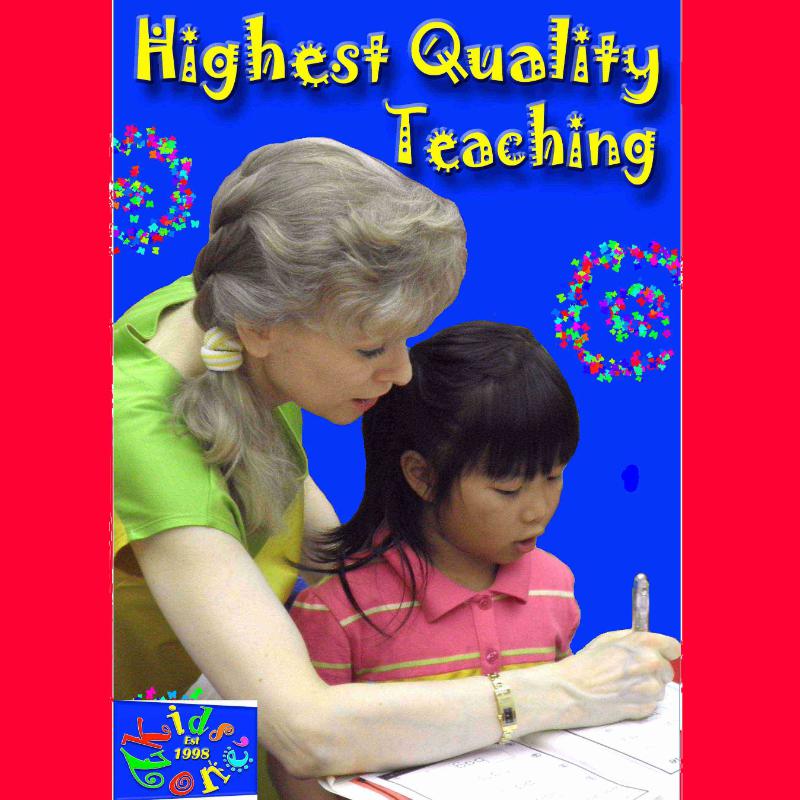 Deadline: Tue 01 May 2018 00:00:00 GMT
Hong Kong , No. 24, Podium Floor, 7 Broadway, Mei Foo Sun Chuen, Kowloon, Hong Kong
Kids' Zone School of Language
We urgently require a Full-Time Native Level English Teacher to join our team of dedicated professionals.
Competitive salary: HK$24k to 27k+ per month
Starting 1/Aug/2018. 13-25 months contract.
Bonus payment HK$10K upon completion of 25-month contract.
We provide sponsorship.
We are one of the most reputable & well-established tutorial schools in Hong Kong, registered with the Education Bureau.
We've been in operation since 1998 providing the highest quality education to local students.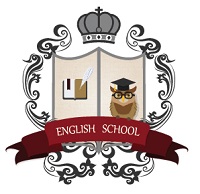 Spain , Alicante
English School
- Native level TEFL teacher required
- TEFL/CELTA qualified
- Need to be well organised
- Flexible start dates
- Small classes
- Approximately 20-25 hours per week

Deadline: Sat 04 Nov 2017 00:00:00 GMT
Oman , Oman
Modern Gulf Institute
The positions are for teaching English in the desert for two weeks, and working in Muscat on as as needs basis for the following two weeks. For the desert, English material is likely to to Headway or Cutting Edge at lower levels, and English for the Oil & Gas Industry at higher levels. Work in Muscat may include English and some Soft Skills, depending on client requirements and teacher skill set.
Spain , Barcelona
Almondbury
You will assist the main teacher in a Spanish mainstream school and help with the English language classes. You will be under the supervision of the main teacher so you will be able to learn and gain valuable teaching experience from a professional. You are not required to be able to speak Spanish and you are not required to have any formal teaching qualifications. An excellent level of English is required and you should be educated to at least A level standard or possess an equivalent diploma.

* Denotes EU nationals preferred