Italy: Lecce.
Oxford Institute Lecce
We are currently looking for experienced, hard-working and motivated professional ESL teachers to complete our team.
Our school caters for a wide range of learners including Very Young Learners, teens and adults. We also provide courses off-site for businesses and state schools. You are expected to teach an AVERAGE of 25 hours per week from Monday to Friday and are given a range of courses across age and ability levels.
Primary school position also available.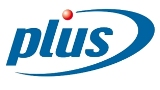 Deadline: Mon 30 Apr 2018 00:00:00 GMT
United Kingdom, Ireland: We are currently recruiting EFL Teachers for our junior summer courses for our centres in: Bath, Brighton, Canterbury, Chelmsford, Chester, Edinburgh, Effingham, Loughborough, London (various locations), Stirling, Windsor and Dublin. .
PLUS - Professional Linguistic & Upper Studies
Are you an experienced EFL Teacher tired of assisting with Summer School activities? Do you wish you could work in a young learner centre purely teaching? Then look no further.
We are looking for energetic and creative EFL teachers to join our team this summer at various campuses on a TEACHING ONLY temporary contract. This is a great opportunity to work as part of an experienced team in a supportive and well-organised British Council accredited school focusing on what you do best- teaching!



Deadline: Thu 28 Feb 2019 00:00:00 GMT
United Kingdom: Various.
Discovery Summer
Discovery Summer is recruiting highly motivated, professional and experienced Directors of Studies for residential summer posts in top UK boarding schools.

Late June/mid-August. Student age range varies by centre (8-17 years).

Gross salary £646 gross/week + guaranteed bonus £100/week + £77/week statutory holiday pay + £300 for pre-course work + discretionary performance bonus + free board and lodging

Deadline: Sun 31 Mar 2019 00:00:00 GMT
Saudi Arabia: Riyadh.
Quality Education Company (QEC)
We, Quality Education Company is offering ESL teachers job to work with our top universities across the Kingdom of Saudi Arabia for the academic year 2018, 2019.


Deadline: Thu 07 Mar 2019 00:00:00 GMT
United Kingdom: W8 5EA.
Discovery Summer
We are currently recruiting an efficient, well-organised Graduate Administrator to work at our Head Office in Kensington, central London. This is a full-time, permanent position.

The role is varied and includes general administration, research, sales and accounts. You will be working with our small, dynamic, professional Head Office team of 7 people. £26,000-£28,000 + discretionary bonus. Visit our website for a full job description.

Deadline: Fri 15 Feb 2019 00:00:00 GMT
Spain: Madrid/Murcia.
ConversaSpain
Teach English in Spain in September! Become a Language and Cultural Ambassador in Madrid and Murcia with ConversaSpain, a Spanish organization that cooperates with more than 250 public schools in different regions in Spain. Participants get paid 875 to 1,000 euros monthly and teach 15-16 hours per week over 4 consecutive days. ConversaSpain provides participants with support moving to Spain, initial training, and advice. Apply ASAP or by February 15th: there are limited positions available.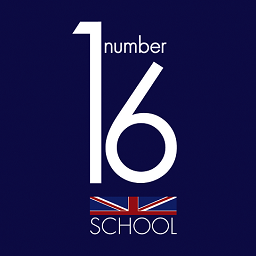 Spain: MADRID.
Unique English SLU
Are you looking for the experience of a lifetime?
We are looking for NATIVE LEVEL TEACHERS for our centers in a prime area of the capital of Spain!
If you are someone who is energetic, dynamic and has a passion for teaching, we want you in our team!
Number 16 is the place!!


Deadline: Tue 12 Mar 2019 00:00:00 GMT
France: Paris.
marcus evans linguarama
The successful candidate will be a Business Developer responsible for leading the drive to increase sales locally and the sales of English in England programmes into the UK as well as for the general management of the centre.


Spain: Melilla.
centrosd2
As an English language teacher at CentrosD2, your role could include:
* BEDA training classes
* English for very young learners (3, 4 and 5 years)
* Cambridge English for young learners, Key, PET, FCE and CAE
* Courses for primary, adolescents and adults preparing for the TOEFL
* TOEIC intensive courses
* We also design and offer regular activities for students such as fun days, intensive courses, extra exam training sessions, camps for young learners and adolescents


France: Paris and surrounding suburbs.
The Turner Learning Center
TLC specializes in offering an enriching academic English language program to both native and non native speakers between the ages of 6 and 18. We also provide specialized and individualized English language programs to adults.

* Denotes EU nationals preferred